THROUGH the pain of 2019, Melbourne's co-captain Jack Viney says the club has stuck together, and will be well placed to bounce back strong next year.
"It has been a tough year – there's no shying away from that," Viney told Melbourne Media post-game.
"It's been extremely disappointing, borderline embarrassing.
"Today's performance, we were right in it, but unfortunately we couldn't finish, so it's a disappointing end to a disappointing season."
The Demons' year came to an end in heart-breaking fashion on Saturday afternoon, as they fell just five points short of North Melbourne at Blundstone Arena.
While the result was incredibly tough to swallow, there were some visible improvements made by the group.
"I thought we were reasonably competitive and certainly took steps forward to playing better football," Viney said.
"I thought we were much more competitive today and for four quarters we were right in the game.
"Unfortunately, we couldn't get the job done in the end, so nothing but disappointment, with a few positives to take out of it.
"It puts an end to the season and we really look forward to getting into a really strong summer."
A massive decline saw the Dees finish 17th on the ladder this season, so now the pre-season becomes incredibly important as Melbourne looks to return to September action in 2020.
And while this year hasn't met expectations, Viney says the lessons won't go to waste.
"The whole year has been about learning and trying to grow," he said.
"Obviously we haven't achieved anywhere near what we would have liked, so there's a lot to learn, a lot to grow – I think we've just got to stay together on this path."
With seven consecutive losses to end the year, there is a lot for the club to reflect on, but Viney says the group has been identifying their flaws along the way and is going to move on quickly.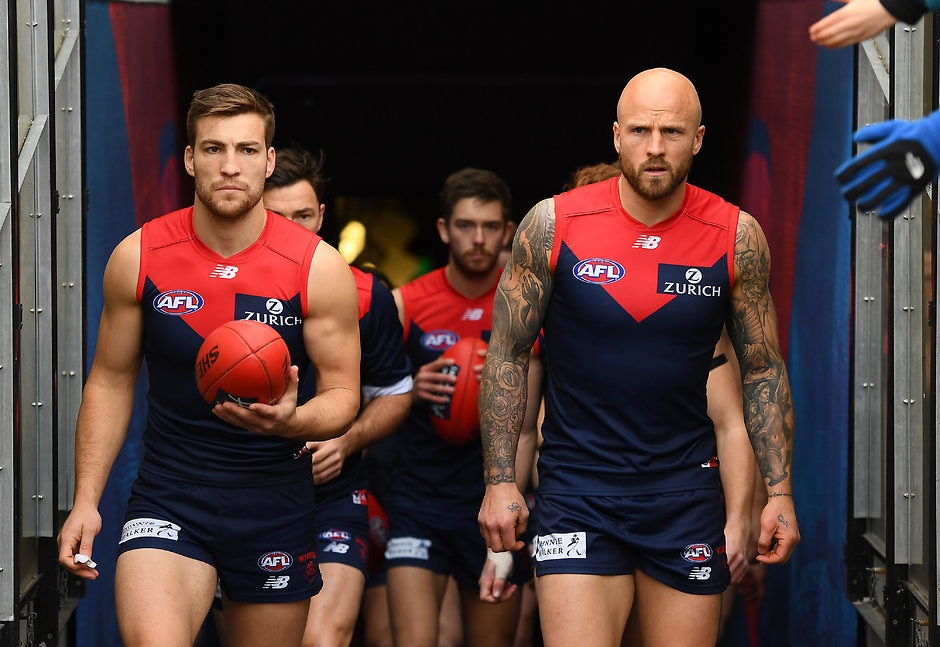 "I think our learnings have been done," he said.
"We've been really disappointing for the majority of the season, so we've continually learnt and reviewed our performances throughout the year and we identified the areas we need to improve on.
"There might be a few minor reflections, but I think the group are pretty aware of what needs to improve and it's just about working on it now.
"The end of the year is a chance to really work on our deficiencies, so that brings excitement to me."
Viney understands the challenge ahead and is ready to embrace the hard work required to build his side up again.
And through thick and thin, he says the support of the red and blue faithful has been crucial to keep the boys' spirits high.
"In these dark times we really need to stick together," Viney said.
"I've just felt an overwhelming sense of support from the supporters this year.
"No doubt they're just as disappointed as we are in how we've performed, but I've felt an underlying feeling of support.
"That only makes myself and the playing group want to go out there and improve for them.
"That support's been really important all throughout the year and the playing group really want to make amends for a disappointing season.
"I know we're excited about wrapping the season up and moving into a really strong summer."