IT WAS A SEASON that didn't go to script for the red and blue – far from it – and co-captain Nathan Jones says the playing group needs to take responsibility for the downfall.
"It's been a bloody tough year," Jones told Melbourne Media post-game.
"We take full responsibility for where we're at as a footy club."
The Demons capped off a poor season with a five-point loss to North Melbourne on Saturday afternoon, but the club's seventh defeat in a row was a small step forward for the group.
"We had a real clear focus after the Sydney game … to try and reset and hopefully [you] could see a bit of a different team out there today, particularly with the way we played and the way we attacked it," Jones said.
"I think it was important for us to do that, to demonstrate that. Unfortunately, it didn't result in the win, but I think there's a lot we can draw from that [which] will be really positive for us going forward.
"I'm just frustrated, disappointed – all the adjectives to explain how we're all feeling at this time.
"It is what it is now, and we will get to work as soon as we can."
The club has been in similar positions in recent years, making the learnings from this year all the more important, so a repeat of this season doesn't happen again
"Over the next few weeks in particular will be an opportunity for the players, coaches, staff, everyone involved in the footy club to reflect, and to take accountability for their role in it," Jones said.
"Me, as much as anyone, has already probably started that process.
"You look back and [say], 'What would you change, what would you do different?'.
"As I said before, we take absolute responsibility for the position we're in. The only way out of it really is to work hard and get back and refine a few things."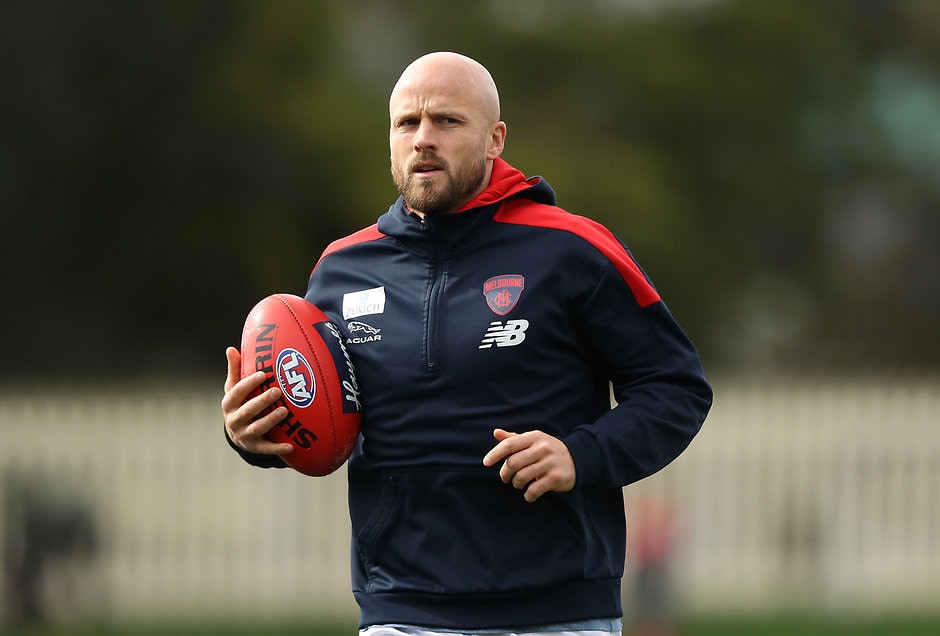 While the Dees have finished 2019 on a sour note, Jones has full belief in where the club is heading.
"Ultimately, I think the group is in great shape, as far as the players we have are capable," he said.
"I couldn't believe more in Goody (Simon Goodwin) and the coaching group.
"I think once we refine a few things, this group should be able to bounce quite quickly and we should see a significant shift in the way the Melbourne Footy Club plays in 2020."
Nobody expected the Demons to fall to 17th position on the ladder this year, but Jones is hoping this pain will be used as inspiration over the pre-season.
"The responsibility with the players in particular lies in what we do in the off-season," he said.
"There will be some expectations and clearly, we're hurting. We're hurting as much as everyone.
"The best thing we can do is utulise that hurt to drive us forward, and lead ourselves into a pre-season.
"It's something that we reflect on – not too much look back at – but it's something that drives us to never be in this position again.
"It's easy for me to say that now, but it's when we're hurting and struggling away from the peering eyes and the spotlight – the work that goes in there is what's going to set us up for next year."
While the Dees had an interrupted lead up to this season, there are no excuses for the results they have dished up, and Jones says those mistakes won't be made again.
"I think, upon reflection, we could've done that better last year and a little bit of luck is involved in that," he said.
"From my experience and from knowing this group really strongly, I think you should see a strong response."
Jones is desperate to turn things around in 2020, and has full confidence in his teammates' ability to do so.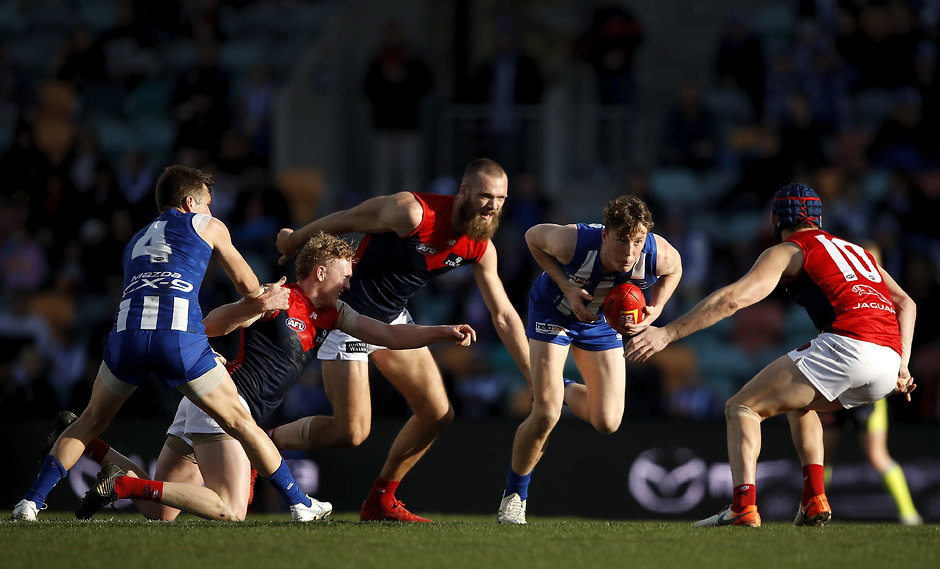 "This is our life. We put absolutely everything into it. We love the footy club. We want to see it succeed and we want to see each other succeed," he said.
"Ultimately, we've failed each other in a sense in 2019.
"But I think what that also provides is great opportunity to look forward, and greater opportunity to learn from our errors, learn from our mistakes, and bounce back as a group, bounce back as a footy club – that's the opportunity that lies ahead."
The 31-year-old has been through some tough times with the club since his debut season in 2006, but the stalwart says this season has been as challenging as any.
"For me personally, this has been the most difficult year of my career," Jones said.
"I still find it within me to be optimistic about where we're heading.
"I've been a part of some really tough times at the footy club over my journey, and in no way do I relate this season in particular to those.
"I think it's been the most difficult for different reasons, but I'm also very optimistic about where we head, the changes we'll make.
"I think the hurt and the burn will sting the playing group into providing a significant response from what we've seen this year.
"A lot hasn't gone right for us, but ultimately, we don't want to make excuses, but we definitely take responsibility.
"In the end, that's all we can do and we'll reflect strongly over the next few weeks and I think we'll make some huge change that should see the footy club bounce back quite strongly."