BRAYDON Preuss came to the red and blue with an open mind and a willingness to learn.
After his first season with the club, he's pleased with his progress, but knows there is still a lot of room to improve.
"I didn't really expect too much to be honest, I just wanted to come in and improve as a footballer and I think I've done that," Preuss told Melbourne Media.
"I'd like to improve my forward stuff a bit more. We have the best ruckman in the comp, so I won't be playing as much ruck time, but I'm happy I played a few games."
At just 24 years of age, Preuss has plenty of time to reach his prime as a ruckman, but for now, with Max Gawn holding down the number one spot, he says he's keen to work on his craft inside 50.
"Gawny thrives off high game time so I'll play less in the ruck than I'd like, so I'll definitely try to do a lot more work in the forward line to turn myself into more of a key forward," he said.
"That way I'll be able to play more AFL games and be more valuable to the team."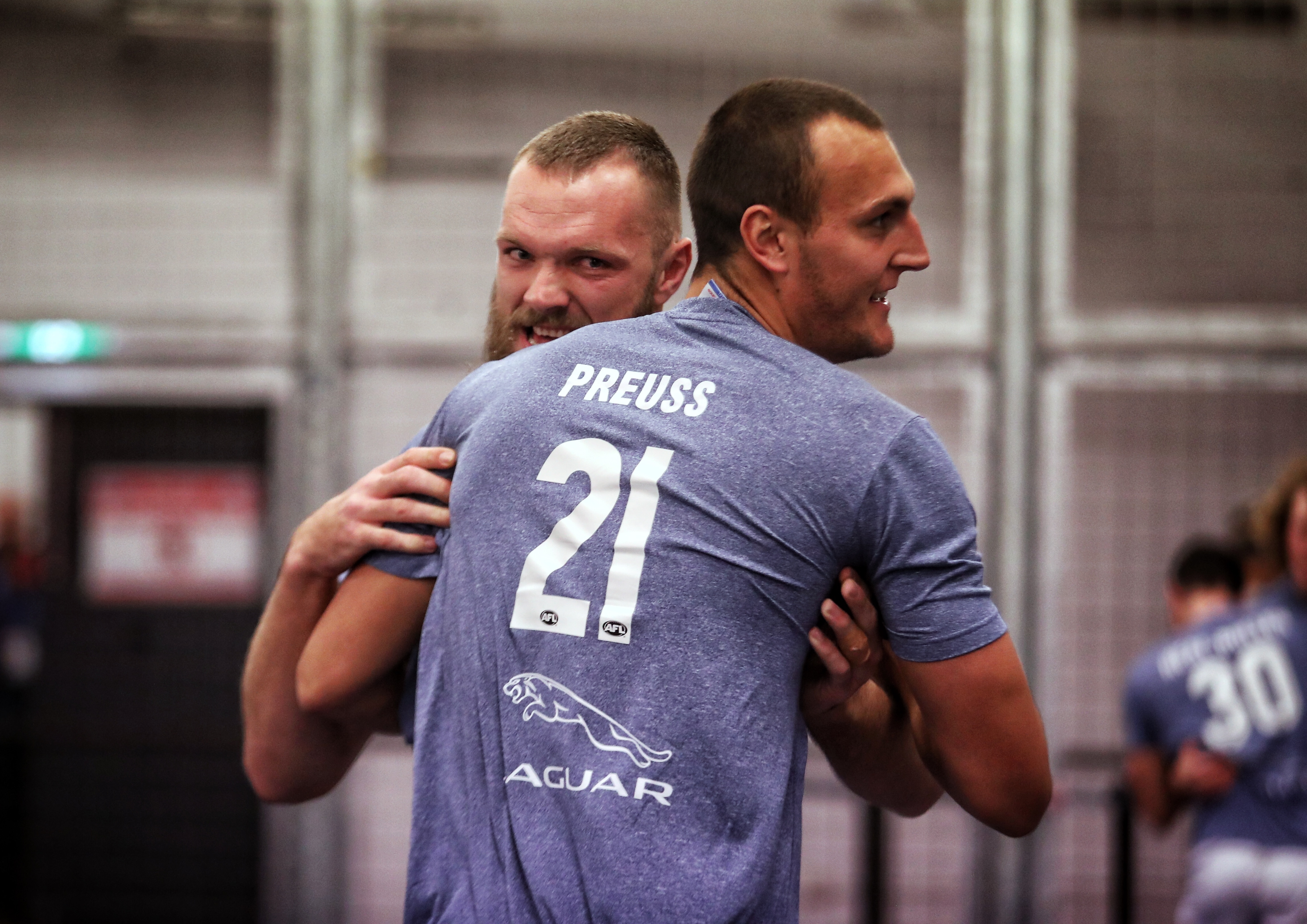 Preuss sees first-hand how one of the league's best goes about his work, and says he uses his teammate as inspiration leading into a crucial pre-season.
"I've learnt that I need to go up to the next level with my work rate," he said.
"I know what I need to do with my body and how professional I need to be to get up to the standard Gawny is up to.
"So, it's going to be a big off-season for me."
The 206cm prospect has some good people to look up to around the club, with Gawn and Greg Stafford (ruck coach) offering him endless support.
"I've definitely learnt heaps from them both," Preuss said.
"Gawny's work rate off the field and on it is unreal, and his leadership and the way he goes about his football is very different to what I do, so I've definitely changed a lot with how I've gone about it."
Preuss, who played seven games for the year, has now played 15 times since being drafted as a rookie in 2015, but admits he's still quite new to the sport.
"I'm pretty annoyed I started footy so late – I wish I started at a younger age," he said.
"Football wise I think I'm still very young and there's a lot of improvement to go – not just with rucking but with my forward craft and forward knowledge.
"No one is ever a complete player – Gawny still probably thinks he probably needs to improve."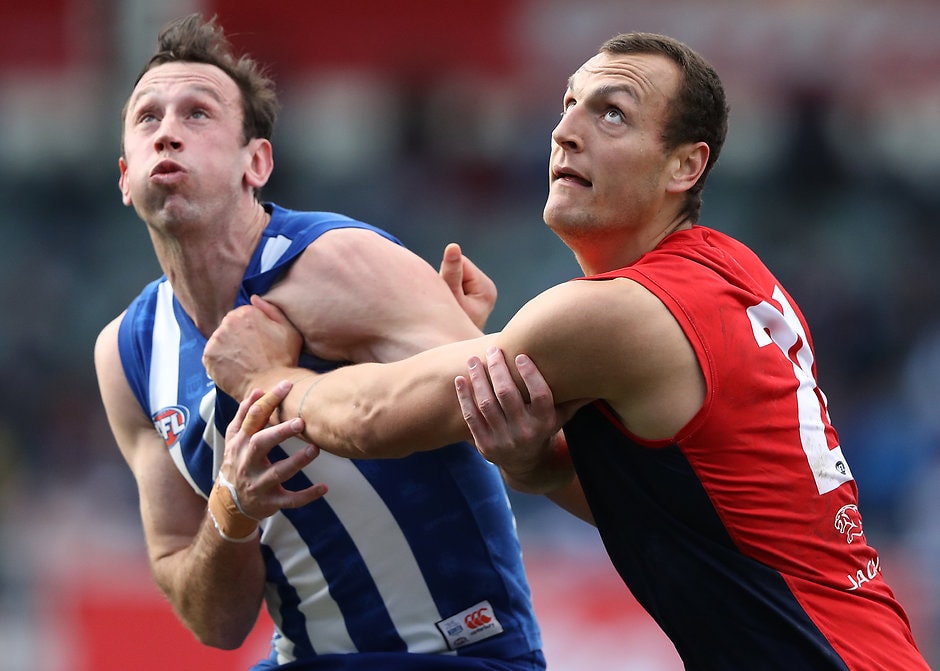 The former Kangaroo grew up playing rugby and is still adjusting as a footballer, but knows time is on his side.
"A lot of big guys you see probably battle for the first couple of years, then they have one year where they really stand out," Preuss said.
"I'm just waiting for that year."
While it was a disappointing season on-field for the Dees, Preuss took plenty out of his first year at the club.
"In terms of wins and losses it wasn't great, but I've made a whole lot of new mates who I'll be mates with for life," he said.
"I think my footy has got better which is good.
"It's just good coming into a new environment, learning new things and seeing how people do things."