IN JUST two seasons of AFL footy, Bayley Fritsch has shown he can play anywhere on the field.
But there's no place like home, and for the versatile 22-year-old, home is inside the forward 50.
"I think, not only in footy but in life, if you're doing something from a young age and it comes natural to you and you enjoy it, then you're probably going to excel at it the most," Fritsch told Melbourne Media.
"Obviously I grew up playing as a forward, so I think I excel the most when I'm playing there.
"Just with little nifty smarts that you get along the way when you're doing something for a period of time, that's probably helped me."
Fritsch trained with the midfield group over the pre-season, looking to use his silky skills to deliver the ball up the field, but as a result of the club's injury troubles, the Demon was regularly shifted around.
"I think as the year went on, I was probably more just filling holes – playing in the back early on, then went to the wing," he said.
"After the mid-season chat it wasn't too long before I went back and played forward.
"I loved being back there – I played all my footy there growing up and got drafted as a forward, so it was good to be back to my roots.
"It was good fun."
While Fritsch doesn't take his spot in the side for granted and is happy to go wherever he's required, failing to get continuity in a single position does take its toll.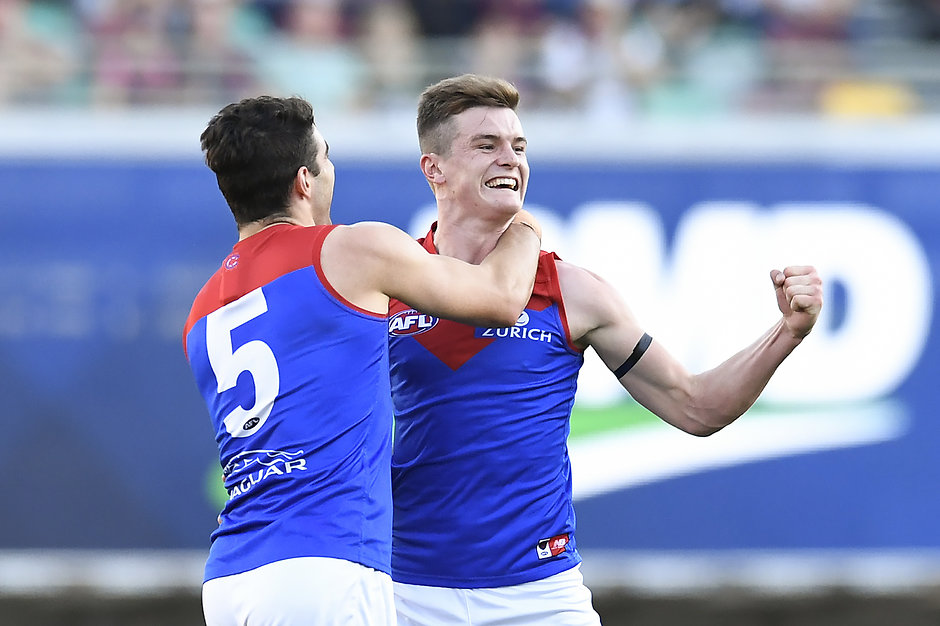 "It can play on your mind a little bit, but I just feel like whatever is best for the team on that day, wherever Goody (Simon Goodwin) wants me to play, I'm happy to do it," he said.
"I'd be lying if I said it didn't play on my mind a little bit, getting moved around everywhere, but in the back-half of the year I was happy to settle down forward and it probably helped with my form a little bit as well."
At 188cm, Fritsch can play tall or small, and says the coaches were happy with what he offered towards the end of the season.
"They've loved me being back there," Fritsch said.
"I sort of joke about it with Goody that I should've been back there earlier, but obviously I was filling spots earlier in the year.
"The feedback I've got has been really encouraging since I've been back there, and that's probably the plan going forward as well."
The left footer booted 16 goals in the last seven games of the season, and to Dees' fans delight, is planning to be a full-time forward in 2020.
"I'm keen to have a full pre-season as a forward and try to be as hard as I can to play against and be the best I can for the team," Fritsch said.
Since being drafted to the club in 2017, Fritsch has played 45 senior games across two seasons, showing resilience and class in a short period of time.