NEVILLE Jetta was voted in as vice-captain of the Melbourne Football Club in 2019, but didn't get the chance to shine.
The 29-year-old managed just seven games this season as he underwent two knee surgeries, forcing him to upskill his leadership in some other areas.
"It's been a different learning experience for myself," Jetta told Melbourne Media.
"I've always led by my actions on the field, and that's probably a big part of why I've been voted into the leadership group.
"So to not be able to lead on the field was definitely frustrating for myself, but to be able to help the boys out on game day, during the week, around the club, and when I wasn't getting surgeries, it was something that I felt like I improved on."
Jetta is always looking for new opportunities to develop himself as a footballer and person, and the challenges of this season allowed him to do just that.
"I felt like I progressed again and it's something I want to keep improving," he said.
"I know I'm not the perfect leader and I've got a lot of things to improve on personally.
"I probably didn't really want to be sitting on the sidelines watching, but it was the position I was in, so I just did my best to continue to support and I knew the boys needed me to be around."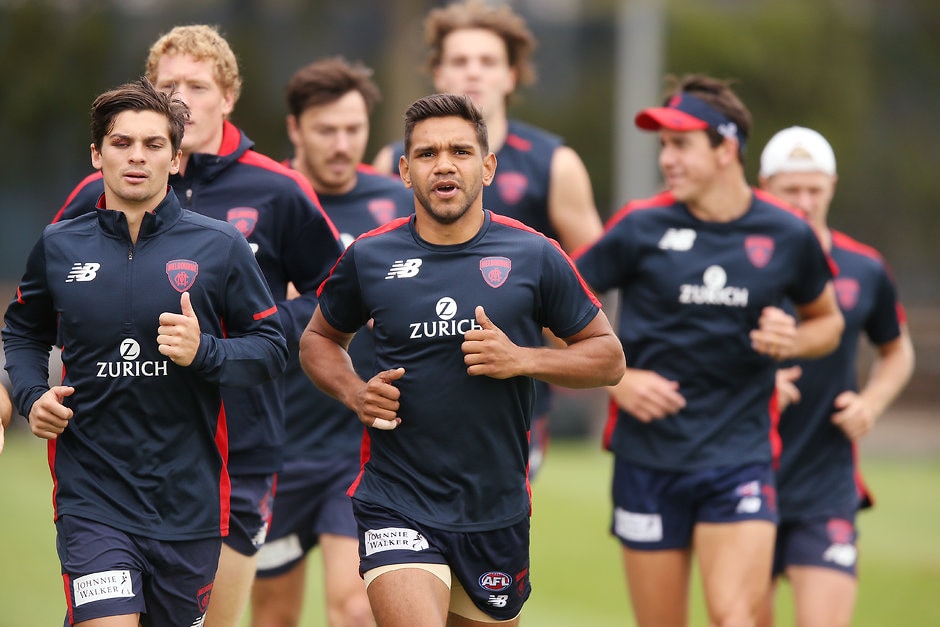 While Jetta couldn't contribute on the field for much of the year, he still had an important role on game day, helping his teammates with a different perspective.
"I was sitting in the coaches' box with a few other boys that were injured at the time," he said.
"Pre-game I was talking to the boys, making sure they were OK with their roles, trying to help them go into the game as confident and as relaxed as possible.
"Then catching up at half-time, helping them with conversation and how they're seeing their individual game, as well as us as a backline and team.
"Then follow up conversations during the week about how they see their game and what they can improve on to take into the next week."
Of course, the defender would've preferred to be out on the field, but he enjoyed the experience in the box and still added value to the team.
"It looks very easy up there," Jetta said.
"You look at some plays and probably think you could get there.
"The game looks very, very easy, but you're up there in a nice comfy chair.
"You definitely understand the impact that each and every role has in the team and you just try to help the players from the perspective of the coaches' box and try to bring a player's thinking from the field."
Although Jetta was trying to stay involved, he spent much of the season in the rehab group recovering from his knee injury.
This provided him with an opportunity to offer leadership to his younger teammates, such as Aaron Nietschke and Tom Sparrow, which was something he certainly embraced.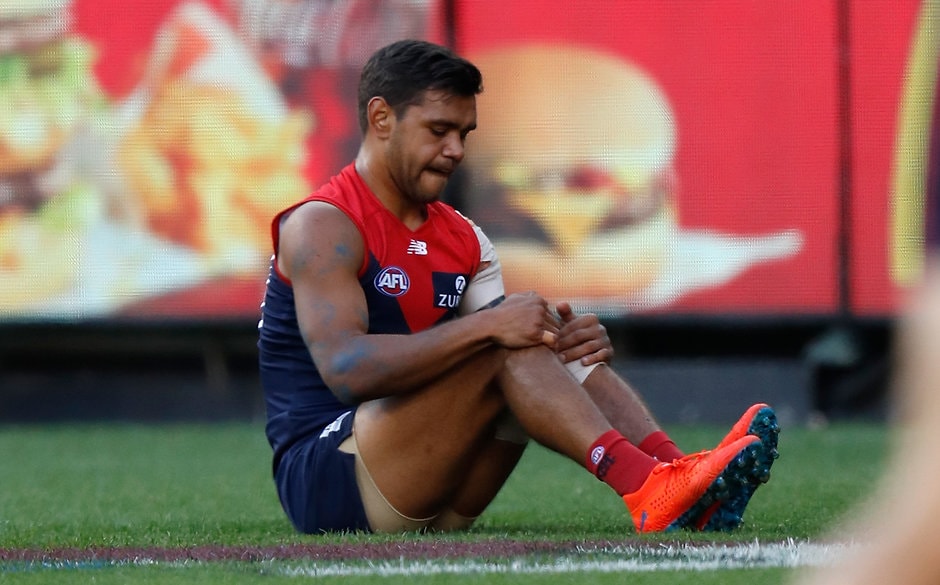 "It was just a lot of conversations I had with them, so our relationships have grown stronger," Jetta said.
"It's been enjoyable seeing them go about their business and help them progress – especially Nietschke.
"Obviously he's a young player getting the knee sorted this year, and he doesn't know what he doesn't know.
"To be able to help him, and show him, and have conversations about what you should be doing to progress as quickly as possible, has been enjoyable.
"I've loved being around them – it makes me feel young again."
And with a crucial pre-season approaching, Jetta is looking to get his own body right and bounce back strong in 2020.
"I'm looking to integrate back into the group at the start of pre-season," he said.
"I dare say I'll do at least 90 percent of the pre-season, which I didn't end up doing last year, so that's good."