RETIRING veteran Jordan Lewis has full confidence in his side's ability to bounce back next year, despite a failed 2019 season.
The Demons have been dealt a harsh lesson on the back of a breakthrough finals campaign last year, but Lewis says this fall from grace isn't uncommon for a young team.
"I truly believe that they're placed really well," Lewis said on the club's Inside Melbourne podcast.
"This year, for a variety of reasons, hasn't gone well but I just remember my experiences. We had similar times at Hawthorn in a period after a grand final and you just learn so much."
Although it has been a frustrating season for the red and blue, there have been some key lessons learnt, positioning the club well to bounce back strongly in 2020.
"The boys who are around next year and come back to pre-season, I've got no doubt their attitude … compared to last pre-season, will be completely different," Lewis said.
"You don't know what you don't know, and you just think after a successful year it's just going to happen again.
"I think everyone's found out from a tactical coaching point of view, from an athlete point of view, that that's just not the case."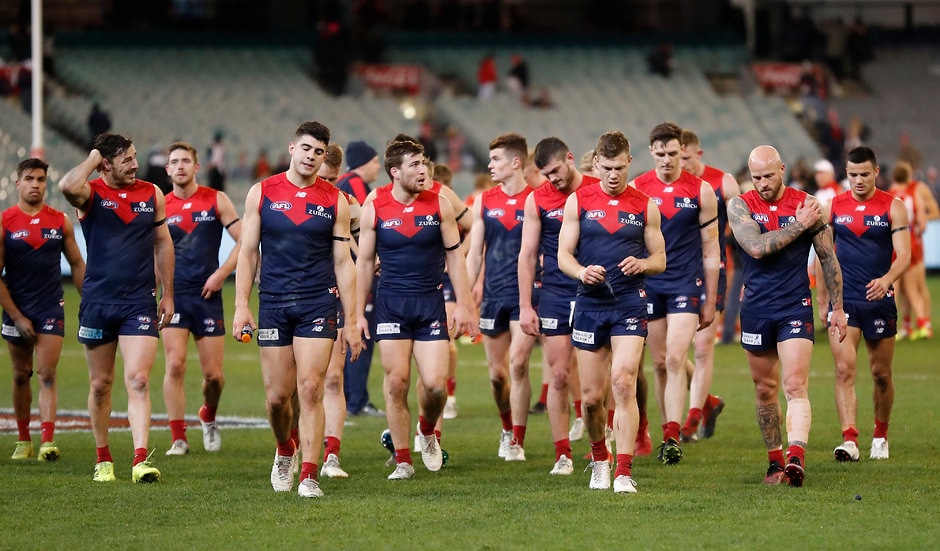 While Lewis believes his teammates can turn things around quickly, he says the hard work needs to start this off-season.
"We're really at a crossroads now and it's up to individuals and the playing group," he said.
"You've got to make some really harsh decisions and you've got to come back to the pre-season with the mindset of, 'Last season was really hard to deal with and we don't want to be back there again, especially not year after year'.
"So they need to come back with a really steely mindset and understand that it won't just happen."