MELBOURNE brought some good young talent into the club for the 2019 season, and Matt Egan, head of player development, is pleased with how the boys are tracking.
The Demons recruited Tom Sparrow, James Jordon, Aaron Nietschke, Marty Hore and Toby Bedford in the 2018 National Draft, and secured Kade Chandler, Corey Wagner and Jay Lockhart as rookies in the lead up to the season.
Austin Bradtke also joined the club as a Category-B rookie, crossing over from basketball, while Kyle Dunkley was picked up via the Mid-Season Rookie Draft.
After one season of footy, Egan provides an update on the Dees' 10 newest recruits.
Tom Sparrow
"He was really on track for a very good season before hurting his knee. He obviously played Round 1 in his first year which was a great start and he had a really good pre-season. He's got a mature body, he's a really strong tackler and really good with his contest work. He's chipping away with his other stuff but showed he can play at AFL level. He had some good VFL form before he hurt his knee, and unfortunately missed the rest of the year. It was disappointing for a first-year player, our highest draft pick, to miss out, because he was on track for a really good season."
James Jordon
"He ended up having a really consistent VFL year – he played 21 games. He started off down back but finished off the year as an inside-mid which is probably where he looked most natural. He's got really good movement within stoppages, he's really good over the ball and is a nice kick. He developed into a really consistent player in the VFL and he's really durable. I think his training loads were really high during the year – he loves training – so he's finished with a really good year and got a lot of learnings out of playing a lot of footy."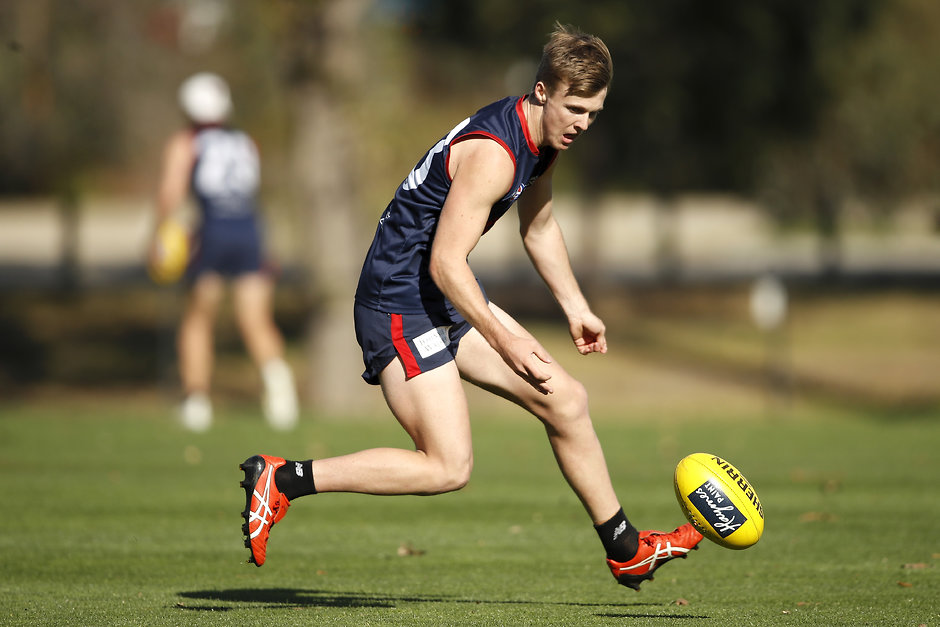 Aaron Nietschke
"It was disappointing for him obviously, because he had a really good pre-season and had a few training sessions where he was playing in multiple positions and racked up a lot of possessions in some drills. Obviously he had the knee operation so it was disappointing he didn't get to play any footy, but the amount of info you learn about yourself while going through rehab is incredible. From resilience, to training on your own, to mental toughness, to learning how to build relationships off field – that was huge for him. He went to a lot of games, coded a lot of footy – learnt how to break down a game. He can play multiple positions so when he is back and is available, I think he'll be on track for a really good season."
Marty Hore
"He showed he's a very capable AFL player. He's a very balanced person, he's mature, he's played a lot of VFL footy and he was just ready for the next step. As he got more and more experience, he looked more and more comfortable at AFL level. He had a little stint of injury and had to go through the VFL again, but finished the year strong by working his way back into the AFL team."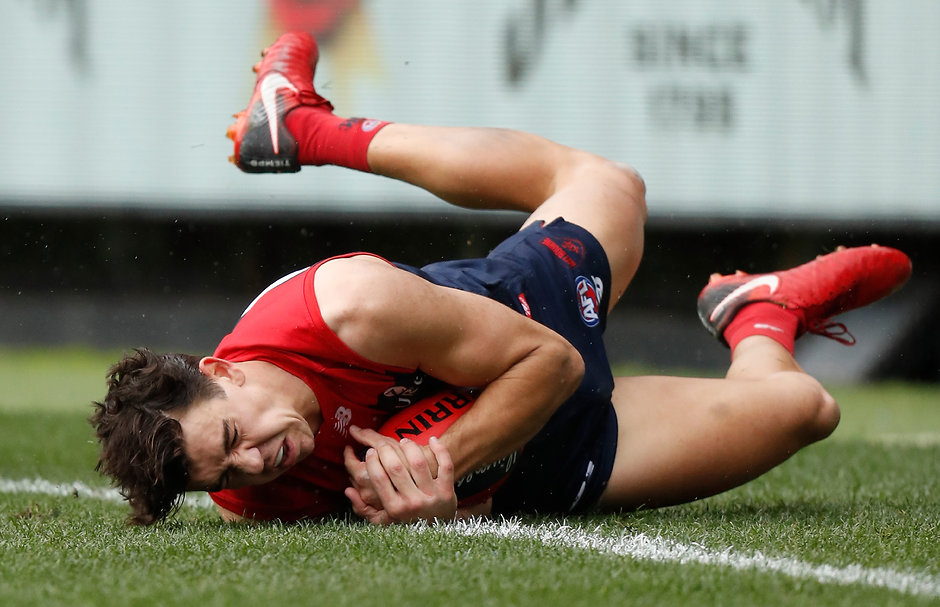 Toby Bedford
"He finished with 21 games so as a first-year player, that's a really good effort. He barely missed a training session, he's learnt how to be a really hard worker and he's always in doing extras. At the start of the year he probably wasn't ready for VFL footy, but he worked really hard at his fundamentals and his second half of the year was incredible as a small forward. He was one of our most consistent players and if he continues to build his body over the off-season he'll be on track for another good year."
Kade Chandler
"I think it's awesome that he got an opportunity late to see how tough AFL footy is. He's just really consistent and he's worked really hard at his game. His small forward craft is very good, and he's showed he can kick multiple goals in games. It was great for him to feel what an AFL game is like, so over the break he knows exactly what he needs to work on. As a late rookie pick, it was great for him to get an opportunity."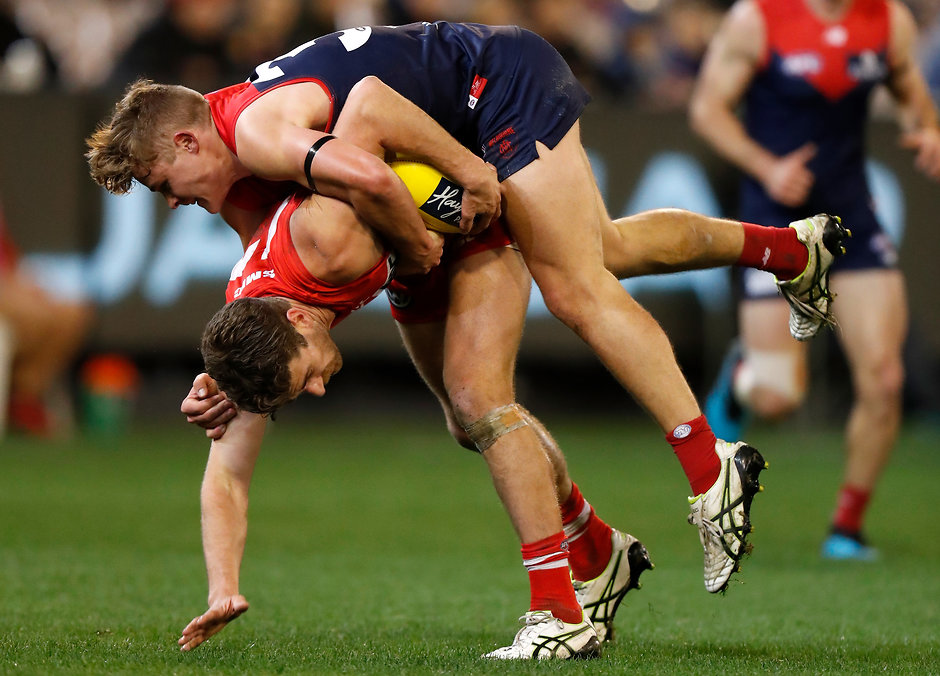 Corey Wagner
"He's nearly the best player in the VFL competition when he plays with us. He had a very consistent year in the VFL and forced his way into the AFL team a few times, and then through hard work he cemented his spot later in the year as a small forward. He has played multiple positions and his finish to the year was really strong, so hopefully he builds on a few things he needs to work on and comes back and keeps his spot in the team."
Jay Lockhart
"He obviously didn't have a pre-season with the AFL team, but had one with Casey. He's another one that can play multiple positions – he had an outstanding game against Fremantle (21 disposals and two goals) which I think showed the sort of player he is and what he's capable of. Towards the backend of the year his body probably let him down a little bit – he got a bit fatigued – but I think having a good rest over the break and coming back to do a full pre-season will be great for him. His fundamentals are very good and he played 12 games after coming straight into the team after being drafted."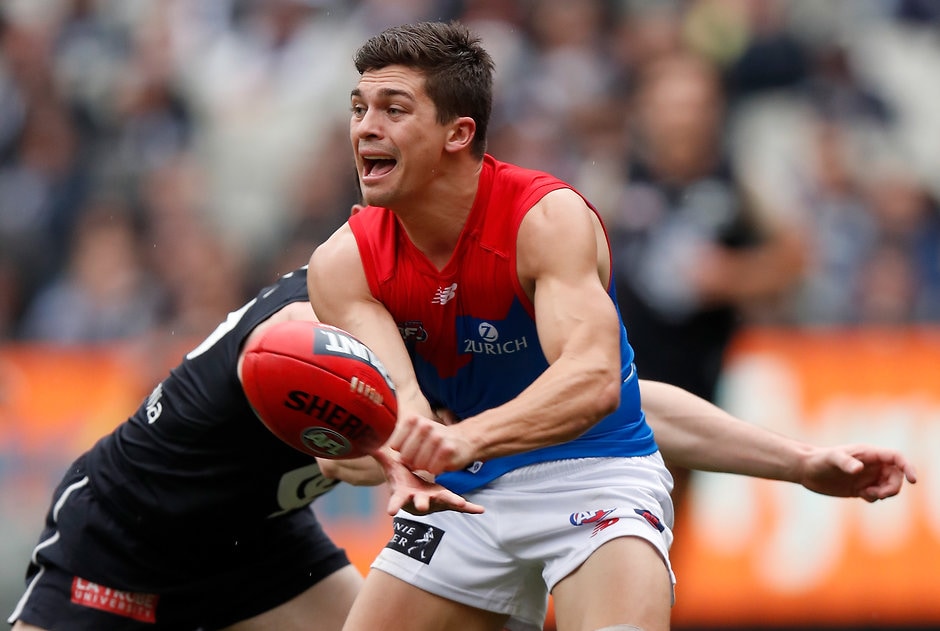 Austin Bradtke
"He was going to play six to eight games this year, just because of his body shape and he hadn't played much footy, but he finished with 13 games and put on five to six kilos for the year which was great. He had huge growth in his body, he still needs to put on a bit more weight, but he's improved dramatically. His fundamentals are very good, but he just hasn't played a lot of footy so when he comes back he'll do a lot of ruck work and marking practice. We know we have to take our time with him but he's on track for another good year next year."
Kyle Dunkley
"It was a new learning for the club, drafting someone mid-year, but it was pretty incredible how quickly he adjusted and worked his way into the team. His VFL form was very good which is why he forced his way into the side. He showed he can go forward and kick goals and it was awesome for him to play five AFL games. It'll be exciting to see what he can do with a pre-season under his belt."