MELBOURNE is proud to unveil its 2019 AFLW Indigenous guernsey which will be worn in Round 7 against Adelaide at Casey Fields.
The jumper was designed by Evelyn Young from Santa Teresa and features a number of elements which are meaningful to the Indigenous community.
Melbourne's sole Indigenous women's player Aliesha Newman says she is incredibly proud to be pulling on this unique red and blue jumper on Saturday afternoon.
"Wearing this jumper always gives me great pride," Newman told Melbourne Media.
"Knowing that we can represent my culture and have all the girls around it, it's an honour – I love it."
One of Newman's favourite aspects of the guernsey is the Aboriginal and Torres Strait Islander flags, while she also noted numerous other design elements which stand out.
"The smaller circle represents us at the Melbourne Football Club and us women coming together as a group with the footsteps leading to this big one here," Newman said.
"The bigger circle at the bottom represents the whole of the AFLW in general and all the women coming together to promote a new competition."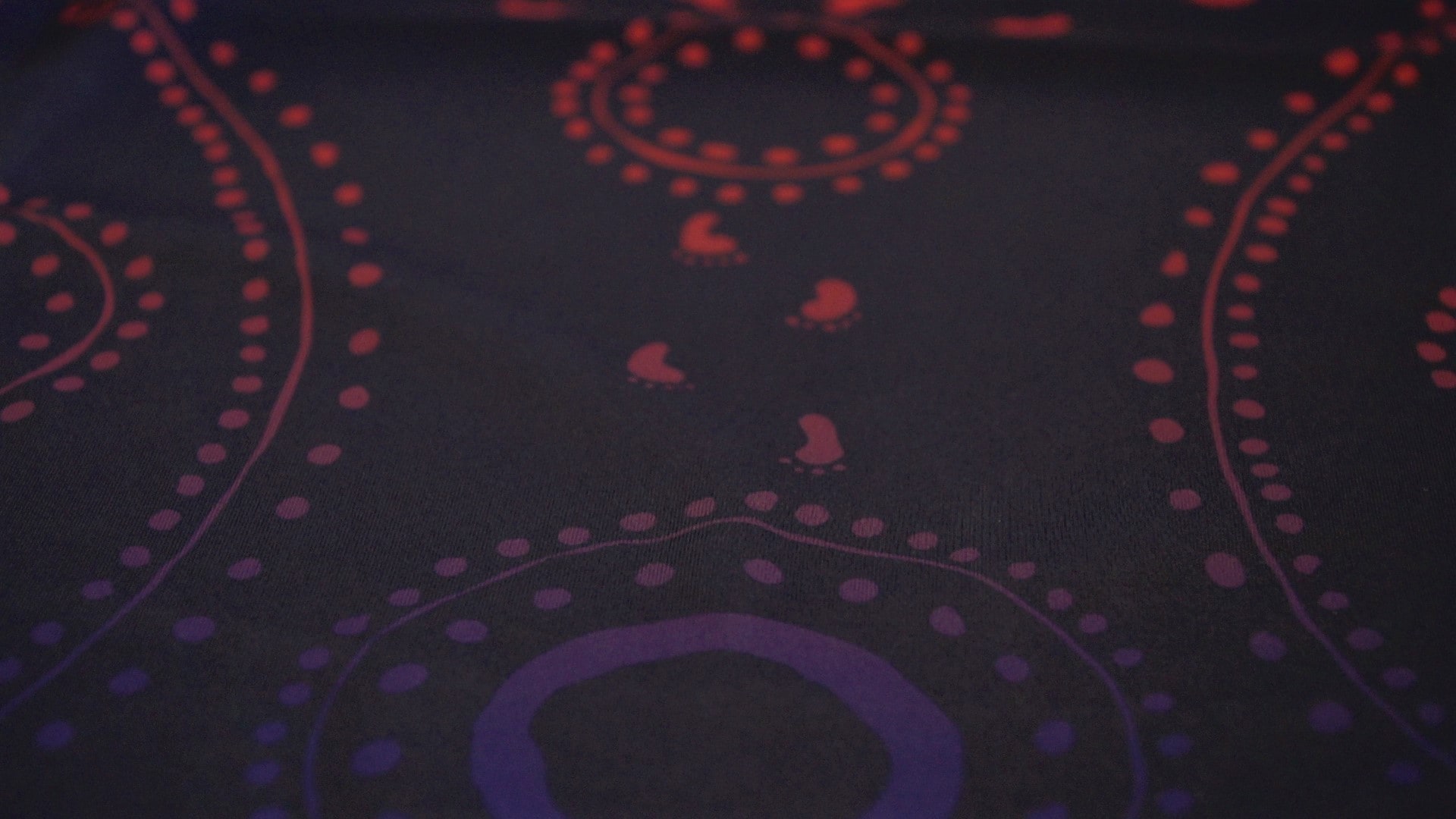 The meaningful messages continue to spread across the jersey, with a top sash around the neck representing a necklace as a sign of woman, and the V symbolising the traditional Melbourne Football Club guernsey design.
Newman has used this jumper as an opportunity to educate her teammates about the culture and she can't wait to wear it alongside them on the weekend.
"It's an unbelievable feeling just knowing the girls get around the culture as much as I do," she said.
"They ask so many questions and always want to know more about the culture.
"It gives me so much pride to know the girls are so up and about to wear this jumper."
Saturday's clash with the Crows will include a pre-game celebration of the Indigenous culture with an opening presentation.
This will include a Welcome to Country, as well as an acknowledgment of Aboriginal women and the Bunurong community.
Additionally, there will be a smoking ceremony and a didgeridoo performance prior to the match.
All player worn jumpers will be available for purchase via the auction HERE.