AFTER starting his sporting career with Cricket Victoria, Guy Walker made the move to football, joining Melbourne as a category B rookie in 2018.
But with a history of injuries, the 24-year-old's misfortune continued at the Dees, as on-going shoulder trouble led him to retire from all sport.
Walker, whose body has let him down throughout his eight-year sporting career, sustained another blow last pre-season, which ended up being the final straw.
"I didn't think much of it for a few months," he told Melbourne Media.
"I got a little hit from Toby Bedford and I just remember getting a little stinger and not really thinking much about it.
"A few weeks rolled on and I came back after the Christmas break, got looked over by the doctor and had suffered severe muscle loss."
Unfortunately, there's no simple way for this injury to heal, leaving Walker with the simple decision to step away from the game.
"The hardest thing is that it's not like a normal shoulder reconstruction like the past where you can move on each day and get one step back closer to playing again," he said.
"With this, you've just got to give it time, months, years, until it hopefully recovers, and even then, there's no definite given time that it will come back to the right way."
This shoulder doesn't just restrict Walker from playing the game he loves; it hinders him in the simplest of everyday tasks.
"I can't play any sport or do a lot of things that I love to do like surfing and playing golf," he said.
"Even just little things like showering or if I swing a car door too hard – that sort of stuff is quite difficult."
Walker, who played one Big Bash game for the Melbourne Renegades in 2015, certainly won't be returning to cricket, as he has other things to prioritise at this point in time.
"I tried to give it as much time as possible, but I saw the neurologist a few times, had a few different scans, conducted nerve studies, and in the end, it was pretty clear," Walker said.
"The neurologist said instead of worrying about which sport I'm going to try to play, or trying to get back to sport, I have to get the shoulder back to living a normal life again."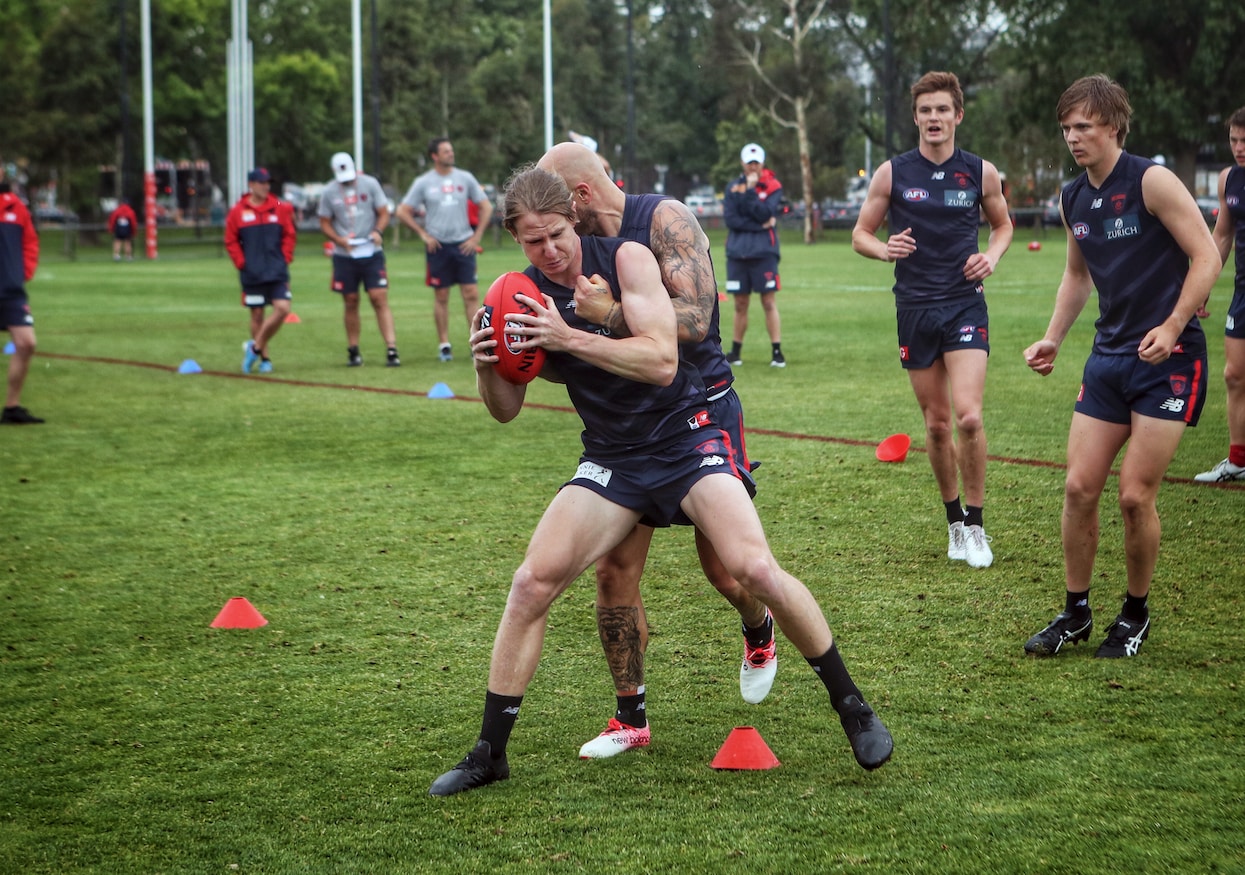 Although his career has been cut short, Walker has had some incredible opportunities across two sports to date, and he hasn't taken that for granted.
"I'm rapt that I got to live out my dream and play professional cricket and footy, but it's definitely been a pretty frustrating career that I've had in the end," he said.
"It was just one of those things, I couldn't get my body right unfortunately, but I was still in a very privileged position to be able to live out both my dreams as a kid, so I'm very thankful for that."
While you could excuse Walker for sitting back and feeling sorry for himself, he got on the front foot in 2019 and kept his future in mind.
The loveable character took up an opportunity to intern with the club's admin team, placing him well for the next step in his professional career.
"I had a great team that I worked with. Jim Plunkett set me up with a great opportunity to work in the partnerships and sponsorships side," Walker said.
"The team that I had, the three of them were amazing, and the experience I got out of that was something I didn't realise I was going to get, and it actually opened quite a few doors for me.
"I'm forever thankful to Jim and the team across the road for giving me the chance to help them out."
Now, for the first time in his adult life, Walker will be looking to not only find work outside of sport, but some new hobbies that his body will allow.
It will be a new chapter in his young career, and one that he will attack with a positive attitude, like he has with all challenges faced to date.