THE CASEY Demons fell percentage short of a VFL finals appearance in 2019, leaving the boys on edge during the final round of the season.
They left their fate in the hands of the Magpies who needed to beat Box Hill, which was a scenario skipper Mitch White didn't want to be in.
"It was one of the stranger weeks I've been involved in," White told Melbourne Media.
"We trained in the morning on the Saturday and had no idea what was going on.
"We left it up to too many other things.
"We thought we could probably play pretty good finals footy, but obviously shot ourselves in the foot with missing out on a couple of games we possibly should've won or could've been closer in."
As an AFL affiliated side, the Demons were heavily affected by the performance and fitness of Melbourne's senior side, and as a result, dropped three of their opening four games.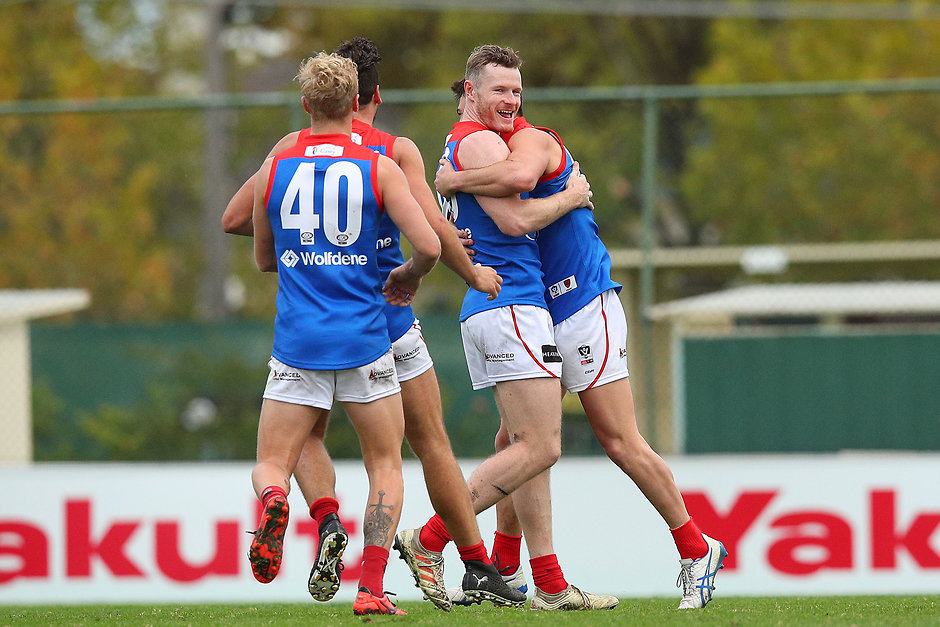 "It was a bit of a slow start," White said.
"We had changes in personnel, people coming in and out of Melbourne and different guys getting goes at Casey.
"We probably missed out on a couple of games that we were in for three quarters and didn't really put teams away when we should've or get close enough to give it a real good crack."
With changes aplenty, the Demons were unsettled at times, but this gave some young boys an opportunity to stand up at VFL level.
"Once you get a 22, or even 16 players, that are playing every week, it's a lot different to having five or six, or even more, players coming in and out every week," White said.
"I think we had six blokes playing in the Casey backline that weren't AFL players, so I think it's more the continuity of everyone playing together which is where the solution lays.
"I think we showed this year that our VFL boys are as good as any, as long as you give them a little bit of a crack and some confidence."
Although Casey missed out on September action, there were plenty of positives to take out of the season, with some major growth shown by some young talent on the list.
"Compared to last year, we had a lot of boys who actually got a crack at VFL level," White said.
"You look at the younger boys at Melbourne in Toby Bedford, Kade Chandler, James Jordon, Oskar Baker – they're all playing a good level of footy now and starting to push for AFL which boosts their performance at VFL.
"It makes us a lot stronger team to deal with when our younger boys are playing good footy."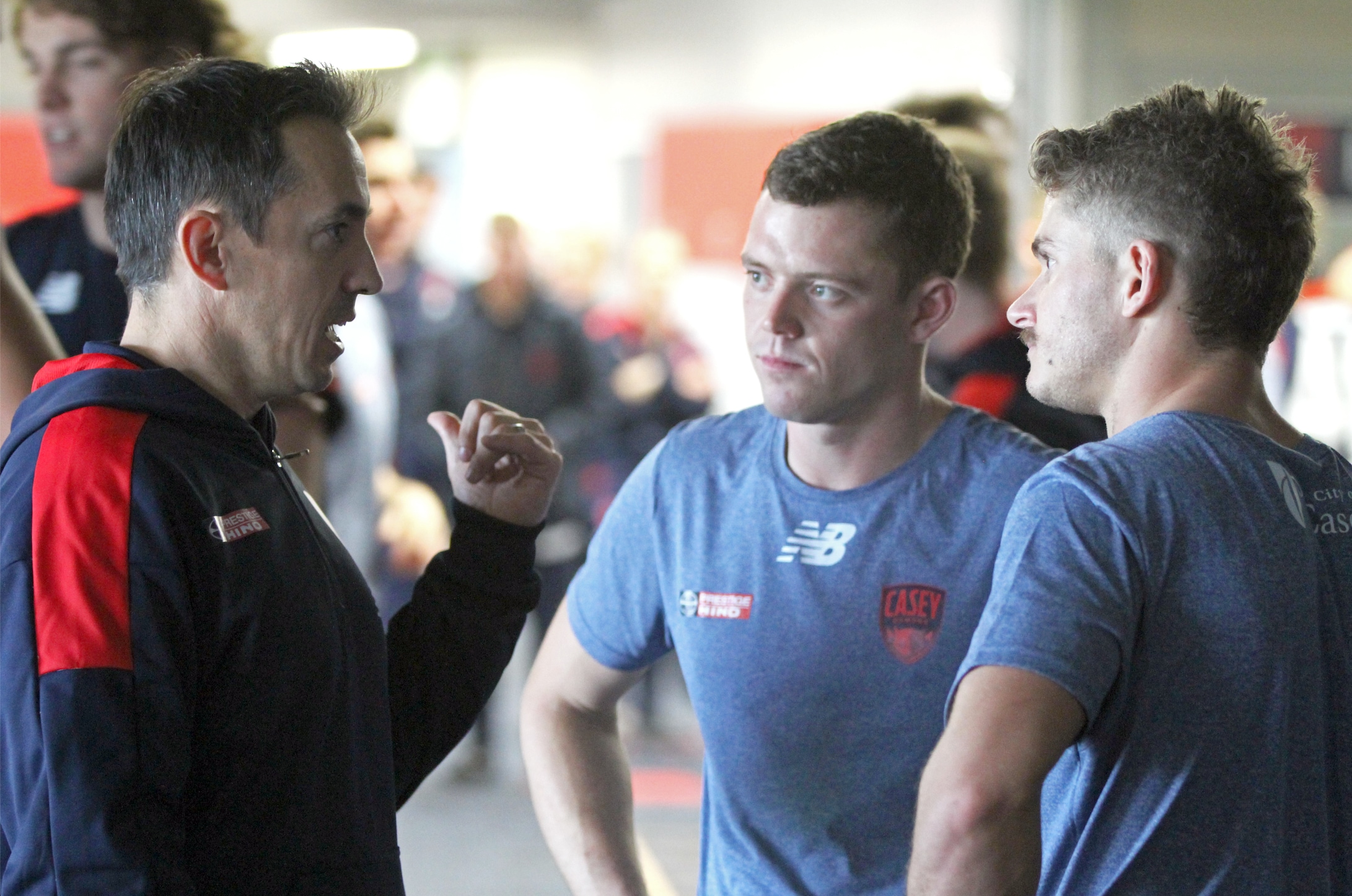 And while the Demons finished the year strongly, it wasn't without some disruptions.
At the mid-point of 2019, Melbourne reshuffled its football department, utilising VFL coach Jade Rawlings in a new role with the senior team.
This left a vacancy at the helm of Casey, but it was a challenge that White believes his side dealt with well.
"It was strange – it's not something you're predicting or preparing for," he said.
"I think what we put in place from Twig's perspective was a team that was already functioning within the team."
With Rawlings stepping aside, assistant coach Sam Radford took on the top job and guided Casey well for the remainder of the season.
"Melbourne had a lot of confidence to go to Sammy and know that he was going to play the same role as Twig and push similar standards." White said.
"I think Sammy did an outstanding job. He wanted to bring his own spin and he did that to a tee.
"He's really big on enjoyment and loving the game, obviously Twig was doing that as well, but it was just Sammy's spin on it all."
Despite the challenges of 2019, the Demons gathered momentum throughout the backend of the season and will be well placed to bounce back strongly next year.