MELBOURNE will add some international flair to its AFLW team next year, securing two Irish recruits for the 2020 season.
In a historic move for the Demons, Gaelic footballers Sinead Goldrick and Niamh McEvoy will join the red and blue, becoming the first international AFLW players to sign with the club.
The duo, who both represent Dublin under the Dublin Gaelic Athletic Association (GAA), will make the switch after winning three consecutive All-Ireland Senior Ladies' Football Championships.
With a wealth of sporting experience, AFLW list manager Todd Patterson said he was delighted to welcome the pair to Melbourne.
"This is a significant announcement not only for our women's program, but for our football club in its entirety," he told Melbourne Media.
"Over the past six to eight years, Sinead and Niamh have created impressive on-field profiles through their hard work and team success, and as a result, have become two of the best-credentialed female athletes in the country.
"They are terrific people, who we think will truly align with the values of our club, and with Dublin GAA being the closest thing you can get to a professional sporting organisation in Ireland, we have full confidence they will be well prepared for the demands of AFLW."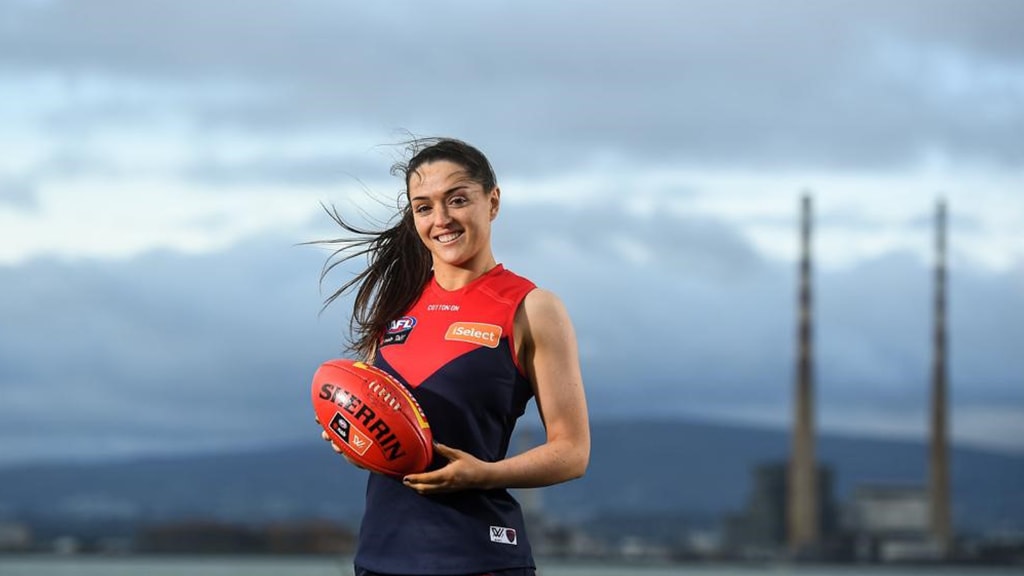 Goldrick, who has achieved a notable six All Star Awards – the equivalent of AFL's All Australian Awards – is set to bring the pace.
With a background in basketball and athletics, the 29-year-old is thrilled to be given an opportunity at the Demons, and is eager to showcase her talent. 
"I've always been a fan of AFLW and in many ways, they have been setting the standard in women's sport globally," Goldrick told Melbourne Media.
"To be able to have the chance to join a team, and live and train in a professional environment in a sporting city like Melbourne, is something that I'm extremely fortunate to be able to try.
"There are so many transferable skills between the two games, the high fielding and foot passing in particular, and I am hoping my direct running and tackling can add something to the team."
McEvoy, who also played soccer and basketball as a junior, is just as excited for the new challenge.
"There has been Irish girls who have went to Australia to play AFLW and have been able to successfully adapt to the game, and I felt that the attributes I have as a Gaelic footballer would be well suited," the 29-year-old told Melbourne Media.
"I think the high catch and fielding in general is a strength of mine that will be the most applicable transferring from Gaelic football to AFLW, and I'm looking forward to working hard on the skills of the game."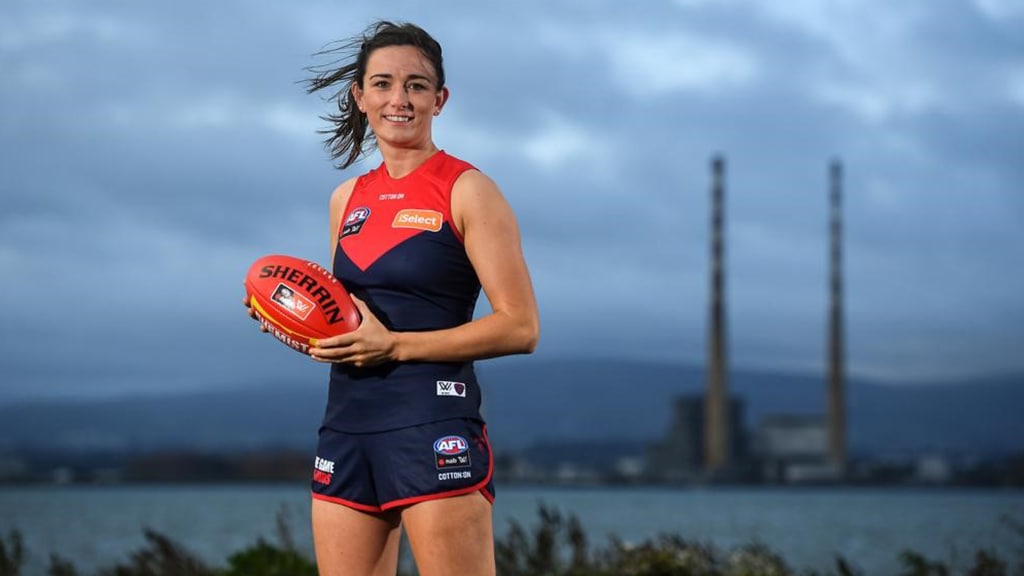 But as the competition heads into its fourth season, the benchmark continues to rise – something not lost on the athletes or the club.
"AFLW is an extremely difficult competition to play in, but we believe the girls' sporting experience will hold them in good stead from the outset," Patterson said.
"We look forward to them working with our experienced development staff to fast track their skills ahead of an exciting 2020."
In addition to being a club first, the momentous signings carry an extra special meaning for the red and blue family.
And it's one Melbourne only imagines would make the late, Irish-born Jim Stynes proud.
"Dublin holds a special place in our heart, given the connection to Jimmy and the Stynes family," Patterson said.
"To be able to have our first AFLW international players come from Dublin is really special, as it extends that bond and continues Jim's legacy.
"We're looking forward to building on this association with Dublin, to share ideas and player development strategies. We see this as a real opportunity to continue to explore the best practices for our program."
Melbourne now has 26 players locked in for its 2020 squad, with plans to add a final four at the upcoming AFLW Draft on October 22.