MELBOURNE'S mentoring coach Brendan McCartney is set to depart the club at season's end, announcing the news to the playing group on Monday afternoon.
The club and McCartney agreed to part ways on good terms after the former Western Bulldogs coach gave five years of service in a variety of roles for the Demons.
McCartney has been a highly respected figure around the club since joining the red and blue for the 2015 season, but most importantly, he's been integral in the growth of senior coach Simon Goodwin.
"To be able to work with someone like Macca every day for the last five years has been incredible," Goodwin told Melbourne Media.
"He is one of my best mates and it has been a privilege to work so closely with him."
The pair have formed a tight relationship during their time together, as McCartney helps bring the best out of those around him.
"The impact that Macca has had on the entire football department, including the playing group, has been profound," Goodwin said.
"He is an incredible person and the club has been extremely lucky to have someone of his calibre."
McCartney is one of few coaches to have never played a senior VFL/AFL game, but his understanding of football is second to none.
"When you talk about fantastic people within the football industry, you don't need to look any further than Macca," Goodwin said.
"He has been someone who I personally have used as a close mentor and I know all the coaches within the football department have done the same.
"He has a wealth of coaching and industry experience, so the players and staff have really benefited from having him around."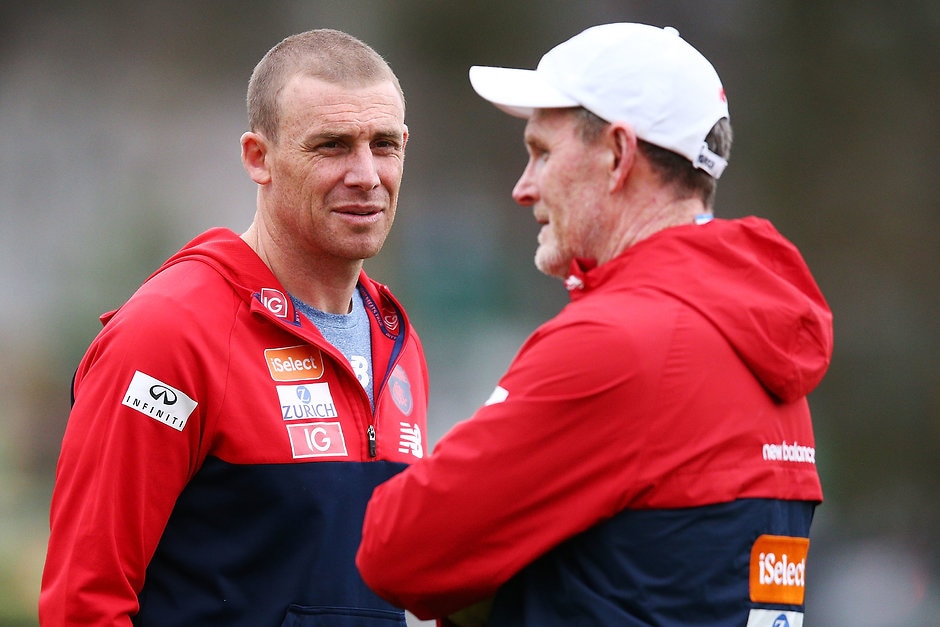 It's evident the impact McCartney has had during his tenure with the Dees and Goodwin said he will certainly be missed.
"We wish Macca all the best with the opportunities he has outside of footy, and he will always be welcome back to the Melbourne Football Club," he said.
McCartney was initially appointed as the development and strategy coach for Melbourne, before moving into a role as the player/coach performance manager.
More recently, McCartney has used his experience to mentor the coaching team and work in player development.
His knowledge has been an invaluable asset for the club, and General Manager of Football Operations Josh Mahoney was full of praise for the departing coach.
"When Macca joined us five years ago there were two key objectives: firstly, to set up a development program that would help develop our young talent, and secondly to help mentor and guide Simon Goodwin in his role as senior coach," Mahoney told Melbourne Media.
"Macca has delivered on both those counts over the five-year period and we've been very lucky to have him as part of our football department in that time.
"We wish him all the best in the next phase of his career, and he knows he has been involved in the future success of the Melbourne Football Club."
McCartney has set himself up well to continue working in the industry if he pleases and says he has enjoyed every minute of his journey with the Dees.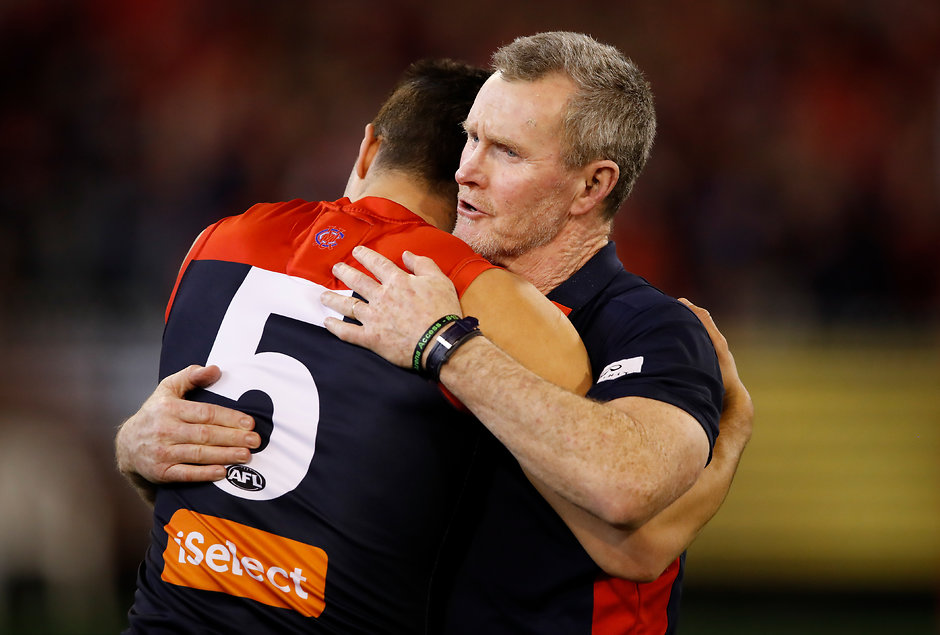 "I've loved my time at the Melbourne Football Club," McCartney told Melbourne Media.
"It's gone quickly which is always a great sign.
"I've been so fortunate to have three different roles in my time here which has been great."
And McCartney, who is leaving on strong terms with the club, has full faith in Goodwin's ability to lead the Dees into the future.
"He is a brilliant senior coach and he will prove that in time," he said.
"The coaching group he has around him is set to go forward and provided everyone keeps their heads and embraces the uncertainty and hard work, there's success around the corner for Melbourne, I have no doubt."
While it's a difficult time of the year, McCartney is leaving on a positive note, with a strong outlook for the future.
"I'm not sad, I'm looking forward to the next part of my working life," he said.
"I'm passionate about growing the game and helping young people learn the game."
McCartney will remain at the club until he steps aside after Round 23.