JADE Rawlings has had a big week.
On Tuesday night, the club announced Rawlings, among other Demons coaches, would be shifting roles effective immediately.
The former Casey Demons senior coach is now in charge of Melbourne's forward line, and on Wednesday morning, he had his first session in the new job out at Gosch's Paddock.
"It's not as if I haven't been on the track with the group, but having a bit more emphasis on the role changes things a little bit," Rawlings told Melbourne Media.
"I really liked how the players went about it. They were obviously fresh coming off the weekend – they were able to do a bit of work on Monday in readiness to have a good hit-out today."
Rawlings has already been a major part of the club's coaching structure this year, but his new position has a greater focus on the offensive side of Melbourne's game – an area requiring drastic improvement.
"We're just looking to get some continuity down there – get the guys used to playing together and working together primarily," he said.
"There's a few things that we're probably going to look to put a higher emphasis on.
"I'm looking forward to working with the players and try to have a higher conversion rate. If we can achieve that in the back-half of the year I think our supporters and people in here will be much happier."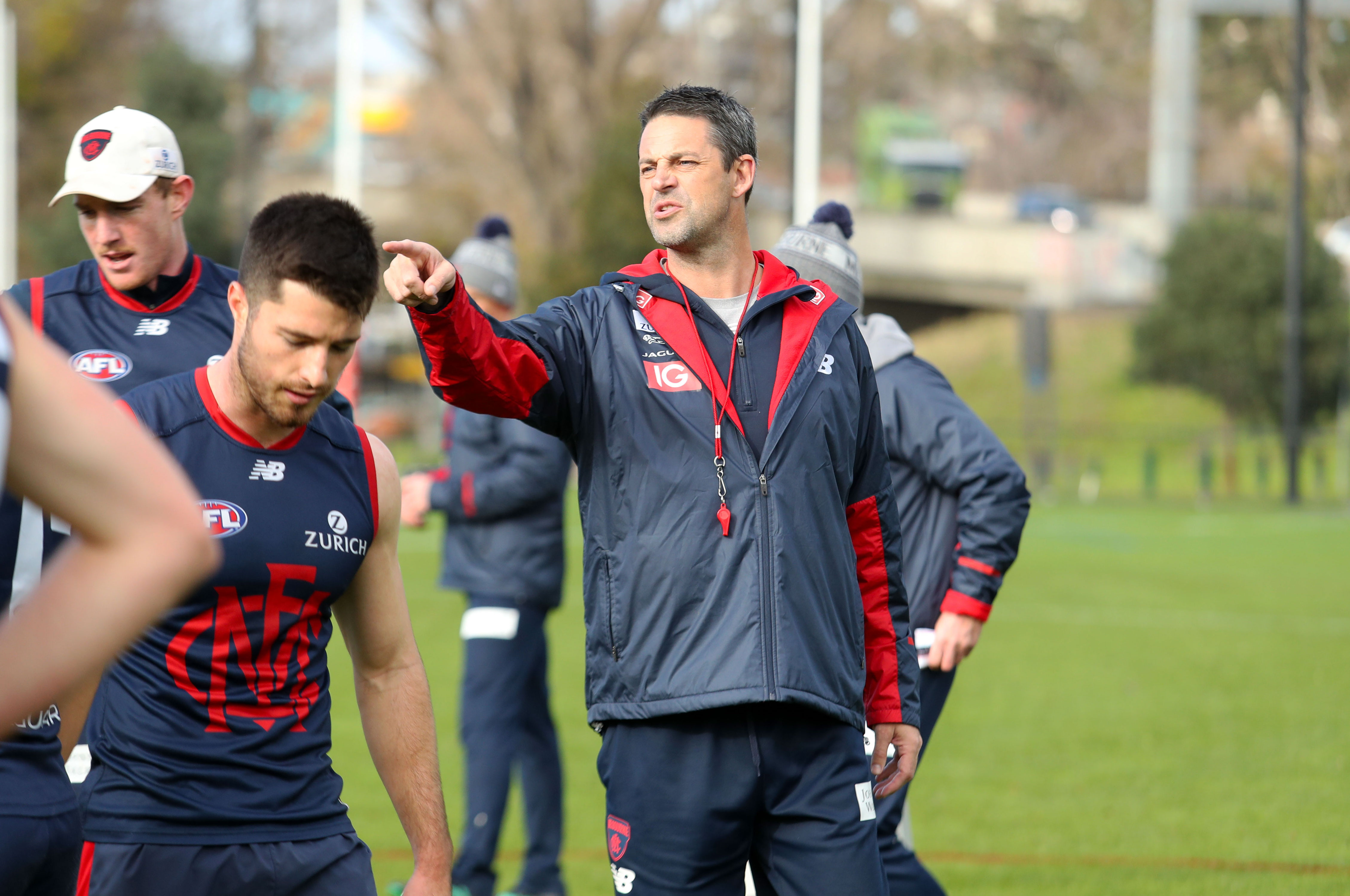 After enjoying a week off with the bye in Round 13, the Demons are now preparing to come out hard against Fremantle and finish the year strongly.
"We've just refined a few focuses of things that we want to be," Rawlings said.
"What we do out on the field, what we value and how we're going to go about that with our training day-to-day and then into training.
"I don't think anyone is satisfied with where we sit on the ladder, but the method of play and what we value is going to be driven really hard by the coaching group and embraced by the players."