FRUSTRATION, disappointment and embarrassment – a trilogy felt by most Melbourne supporters throughout 2019.
In a season fuelled by expectation, going from a finals berth to 17th on the AFL ladder wasn't at all part of the plan.
Heading in, the Demons were prepped and primed for some, with the stars set to align to deliver them the ultimate success for the first time in 55 years.
But the football gods said otherwise.
Sitting in the living room of his family home, senior coach Simon Goodwin reflected on the year that was.
"There was plenty that was at fault," he told Melbourne Media.
"It's pretty well documented – our pre-season certainly wasn't anywhere near the level that we wanted, for a variety of different reasons."
From surgeries to a multitude of players struck down with injury, Goodwin's group suffered to find their feet – a notion that only became more frustrating.
"As the year unfolded, our game style, cohesion, efficiency and the way we wanted to play just wasn't there," Goodwin said.
"Ultimately, at the end of that, we had a group that wasn't prepared for what the game was going to demand."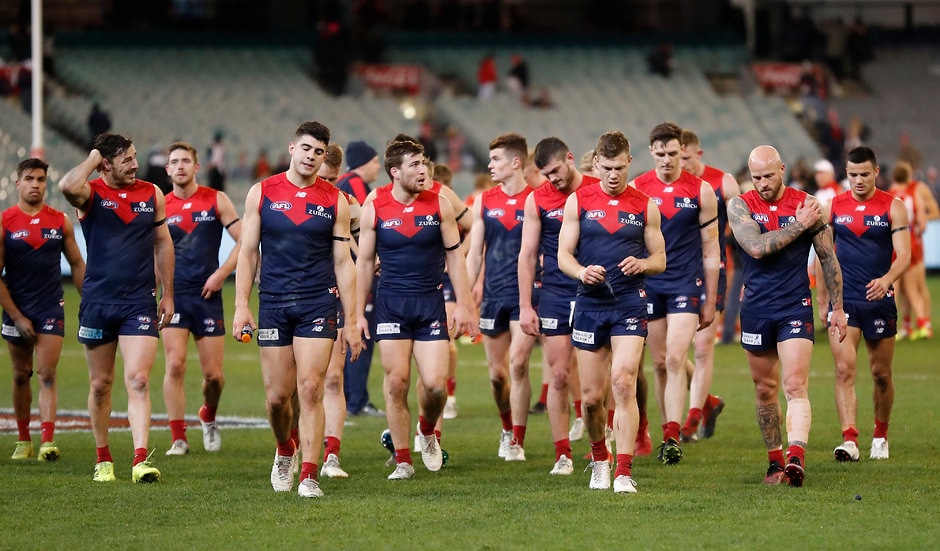 But the Demons' problems didn't stop there.
Add the mounting pressure from a win-loss ratio that was far from acceptable, and the criticism started to come in waves.
For the players, coaches and staff, this was a relatively new normal.
And it tested everyone, in more ways than one.
"Expectation is something that's in our industry, no matter where you go – it's a stressful environment," Goodwin said.
"The difference with us this year is the expectation was probably at its peak.
"We've been a club that hasn't had a lot of success over a long period of time, and when you get to Preliminary Final, there's an assumption that you're just going to go again, you're going to get to a Grand Final and you're going to win a first premiership since 1964.
"With that, ramps up expectation, and that was really difficult to deal with.
"In some ways, I think it might've taken our eyes off the ball of what's really important – it's about building the foundations that's going to create a really successful year.
"We struggled with that – no question, right across the whole football club – from our players, to our coaches, to everyone."
And the man at the helm was no exception.
With just 70 games as a senior coach under his belt, Goodwin experienced his own set of challenges, both in and away from the club.
"I'm no different – I'm human, like everyone out there," he said.
"You feel pressure and you feel the embarrassment of the situation. I was no different to a lot of our players."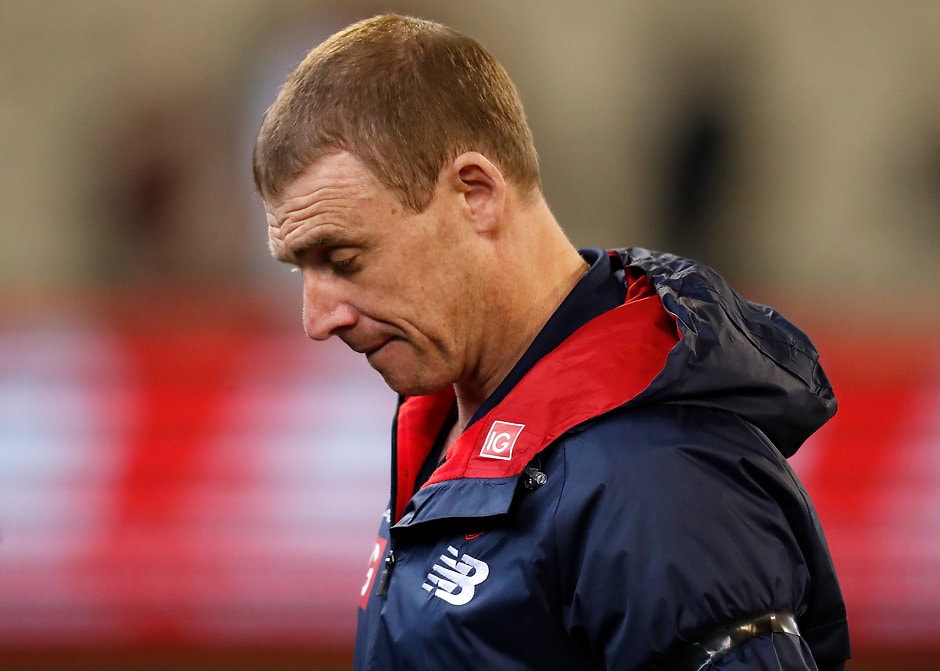 While the former Crow is no stranger to adversity, the past 12 months saw things reach a whole new level.
In just his third year in charge, he encountered some of his toughest hurdles yet, with the intense and consuming nature of AFL football taking its toll.
And the most challenging part was one many take for granted.
"I'm a people's person. I love going out with my mates and sharing some good times. I love spending time with my kids (and) I love going to my kids' sport," Goodwin said.
"All of those things in my life, away from football, became more challenging because of the situation, because of the embarrassment of where we sat as a footy club.
"As a person, that's where I need to get better. I need to be able to detach myself from my football and my job, and my day-to-day living."
Having recognised his areas of improvement, Goodwin is hard at work to address them.
"From a personal development perspective, that's certainly something I'm going to be looking at in my off-season; about how I can cope with that situation better as a coach," he said.
"Every year, you experience something different as a coach and this year was no different.
"You almost have to go through it to get your pathway forward and I know that I need to change the way I go about some of the things in my life, to make sure I can really flourish.
"I'm really clear now on a pathway forward personally, for how I'm going to attack my coaching from here on in, but I'm always really clear on the pathway forward as a club.
"We've had some unbelievable reminders this year of what it takes to be successful, both as a collective and individually, and about how you use that adversity to grow."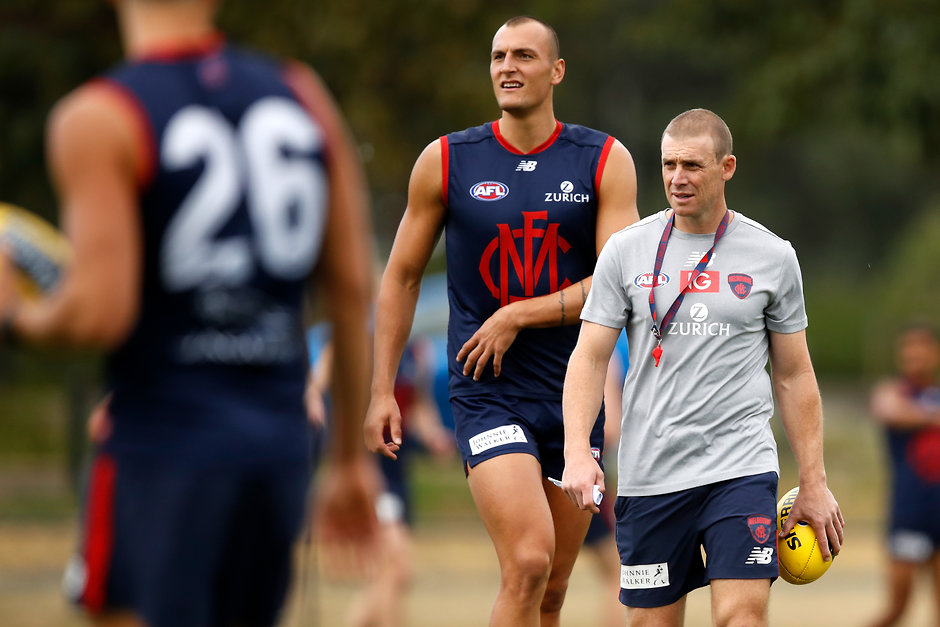 As the Demons put a full stop on the year and switch their focus to 2020, the plan is set.
Having looked at the entire football department and identified its biggest concerns, Goodwin is wholeheartedly committed to getting the red and blue back on track.
"There were some enormous lessons to come out of this year, but it's really now about what we do, and the actions that we (take)," he said.
"We've got to own what happened in 2019, and we need to forge ahead. We need to be fitter. We need to be stronger. We need to be smarter in the way that we play.
"We need to build a game style that our supporters go to the footy; they see it and they can associate with it, and they know what they're going to get from week to week. It needs to be built to win finals.
"That sounds like a big piece of work to undertake throughout the summer, but it's one that, as a coach and a leader, I'm really confident in.
"We're going to go flat out to try and achieve it."
And the recent addition of two big names is only just the beginning.
"The club (isn't) going to sit still and say that it's just going to fix itself by having a good summer – there are other things in our program that we need to get right," Goodwin said.
"There will obviously be some changes within our staff, there will be changes within our playing list and we've seen already the appointment of Alan Richardson, coming into our coaching team, and Darren Burgess into our high-performance team.
"Alan is obviously a really senior football figure. He's done a lot of roles in coaching…so he brings a wealth of experience.
"He brings great perspective to our coaching program, so he's going to really work closely with the coaches…to really make sure our processes are aligned and committed to the vision that we're trying to create.
"Darren Burgess is obviously world class. He's done a lot in the high-performance industry.
"He's someone that understands footy, but he understands what high performance looks like, so they are two areas we're really focused in on."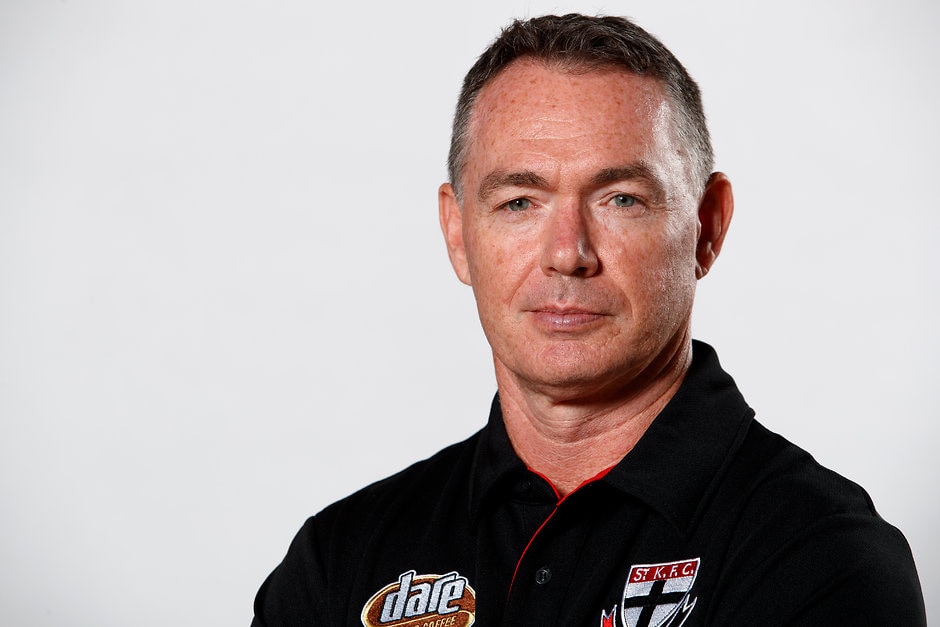 But while change is already underway, the Demons are under no illusion of the work to come.
That includes the coach, whose philosophy is simple.
"It's going to come down to our actions. We will ultimately be defined by what we do in 2020," Goodwin said.
"We can right the wrongs of 2019 with how we go about our business now. It's not going to be about what we say we're going to do; we've got a whole summer to build that in, but ultimately, it's going to come down to how we play in 2020.
"Some people might say that might just be win-loss. For me, it's not just win-loss. It's about being a really competitive team all the time and building this club back up to playing some finals footy."
The hard work starts now for the players.
Come November, when they return from their off-season breaks, Goodwin will get a taste of just how eager they are to make amends.
"There's an enormous hunger in the playing group," he said.
"They want to come back fit, ready to go, to prove to themselves, and to everyone else, that they are a good footy team.
"There's no question that they look back and they know that the pre-season was one they didn't get out of what they needed to, and they know the importance of not wasting time.
"If they've learnt that lesson, they'll show us that they're ready to go on day one of pre-season, and I think that's going to be a really big indicator for us."
While the months ahead are set to be a challenge, the group is determined to pay their dues.
And wanting to do the Melbourne faithful proud, Goodwin says the red and blue support is now more important than ever.
"My message to our supporters is really clear – this club is not the same club that it used to be," he said.
"We've come a long way and we've built this club on some great foundations. It might seem right now that we're a long way away from where we want to get to – we're not.
"We're going to be a club that really responds in the right manner and to our supporters, all I can say to you is to keep the faith."
"I want to see you coming to the MCG in Round 1, knowing that you're going to see a team that's highly competitive, you see a brand that you can identify with and you walk away knowing that Melbourne Footy Club is going to have a good year."