MELBOURNE had a rough run with injury in Round 16, as Marty Hore, Harry Petty and Tom McDonald were all unable to play out the game.
The Demon trio have wasted no time getting stuck into their recovery, with Hore and McDonald already undergoing surgery to get back in action as soon as possible.
"Marty had his collarbone operated on yesterday," Elite Performance Manager, David Misson, told Melbourne Meda.
"It was a fairly clean break so there's no complications there.
"Tom had surgery on his knee today. It was a pretty decent meniscal tear, but he had no other damage around his knee, so we'll just see how that looks after surgery before we make any predictions with that.
"It's likely to be the season, but you never know."
Petty was the third Demon to go down against the Blues on Sunday, as he suffered concussion, but the 19-year-old is still a chance to play in Round 17.
"He's improved a lot today, so he'll probably look to have a run tomorrow and do some modified training on Thursday," Misson said.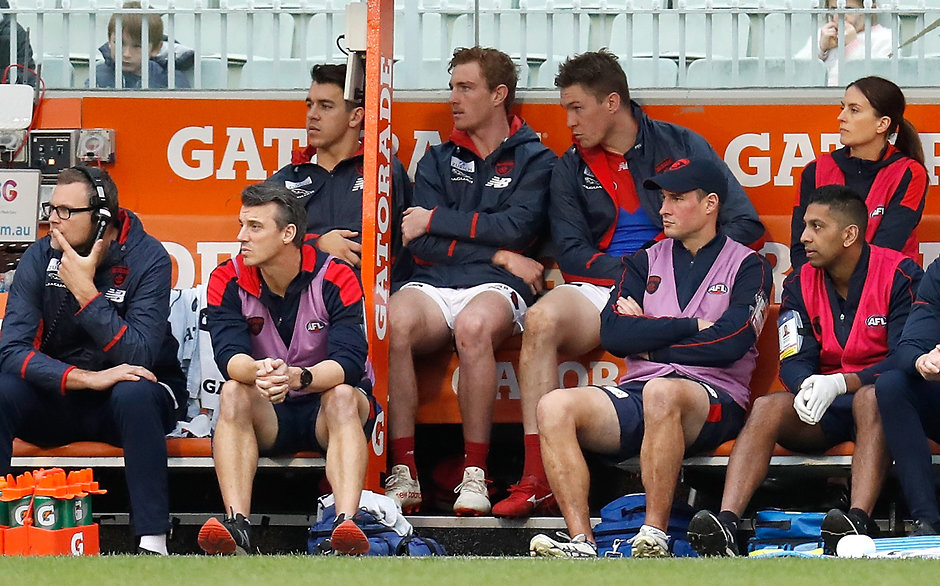 The Dees were forced to withdraw ruckman Max Gawn last weekend after his rolled ankle didn't pull up in time, but Misson is hoping to see the vice-captain return on Sunday.
"Max did a rehab session today and looked really good," Misson said.
"It will depend a bit on how he pulls up, but the plan is for him to do some training on Thursday with the group and hopefully be available.
"He will be a test later in the week but the signs at this stage are very positive."
There is more hope for the red and blue faithful this week, with the backline set to receive a boost against the Western Bulldogs.
Jake Lever and Neville Jetta both made successful returns from their knee injuries via the VFL last round and will be available to play on Sunday.
"They both got through fine. Lever played 100 minutes and Jetts played three quarters, then did some top-up running at the end," Misson said.
Melbourne still has a number of players stuck on the injury list, with Jake Melksham at least a month away from returning to play, but he isn't a long-term concern for the club.
"Melky's another one who is starting to turn the corner a bit," Misson said.
"He's not training yet; he's doing faster running and some agility so he's definitely progressing well."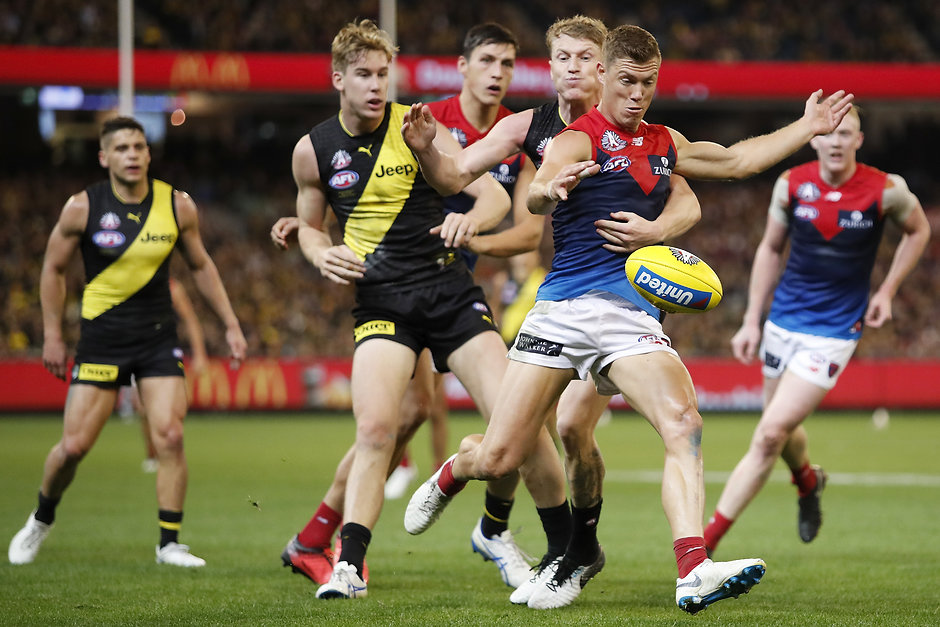 Tom Sparrow is in a similar position to Melksham, tracking well in his recovery from knee surgery earlier in the year, while Billy Stretch (foot) and Kade Kolodjashnij (head) both had a run at training on Saturday which was a big step forward.
"KK's reporting to be free of symptoms at the moment so he's going well, but we're just going to take him reasonably slowly," Misson said.
And Aaron vandenBerg, who has had ongoing trouble with his foot in recent seasons, is still being monitored closely.
"Vanders has strung a few sessions together at the moment which is a positive," Misson said.
"We'll just need to do that for a couple more weeks without him getting any sorer."
Check out the full injury list below:
Injury List
Jake Lever | Knee – Available
Neville Jetta | Knee – Available
Max Gawn | Ankle – Test
Harry Petty | Concussion – Test
Marty Hore | Collarbone – 2-4 weeks
Billy Stretch | Foot – 3-4 weeks
Jake Melksham | Foot – 4-5 weeks
Tom Sparrow | Knee – 4-5 weeks
Tom McDonald | Knee – TBC
Kade Kolodjashnij | Head – TBC
Aaron vandenBerg | Foot – TBC
Jeff Garlett | Shoulder – Season
Joel Smith | Groin – Season
Aaron Nietschke | Knee – Season
Guy Walker | Shoulder – Indefinite