THE NATIONAL Draft carried over two nights in 2019, and two very successful nights for the red and blue.
Melbourne used its selections to land some high-quality talent that National Recruiting Manager Jason Taylor says will hold the club in good stead for the future.
"There's some real flexibility in all those three picks as type of players," he told Melbourne Media.
"We wanted to get back into this year's draft and we were able to do that.
"Tim Lamb (List Manager) did some excellent work navigating through that and to get those picks in.
"We're really satisfied with the outcomes."
Check out the club's newest recruits below.
Luke Jackson – Pick No.3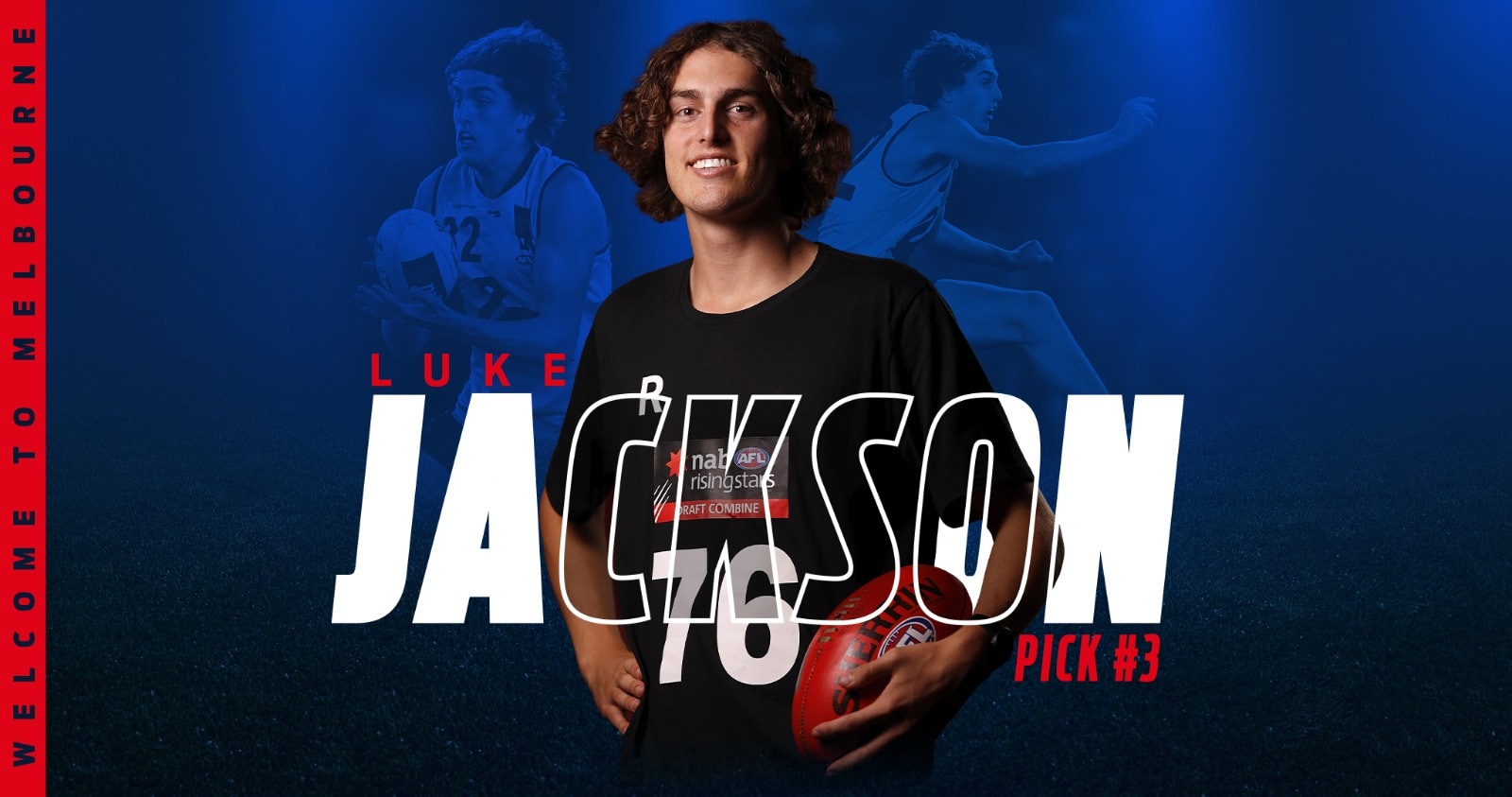 DOB: 29/09/01
Height: 199cm
Position: Forward/Ruck
From: Western Australia
The Demons secured Luke Jackson with their first selection in the 2019 National Draft, and Taylor couldn't have been more pleased.
The 18-year-old provides plenty of versatility for a man of his size and will develop into a dynamic footballer in years to come.
"His primary role is a ruckman, but he has played some good footy forward in the latter part of the year and he's been successful," Taylor said.
"He's been able to take contested marks and win the ball at ground level.
"His ruck work though, he forms as an extra midfielder with his groundwork, his hunt for the ball, his competitive nature.
"We don't really want to put any barriers on the type of player he can become, and he has even played a couple of quarters as a genuine midfielder at trial level."
Kysaiah Pickett – Pick No.12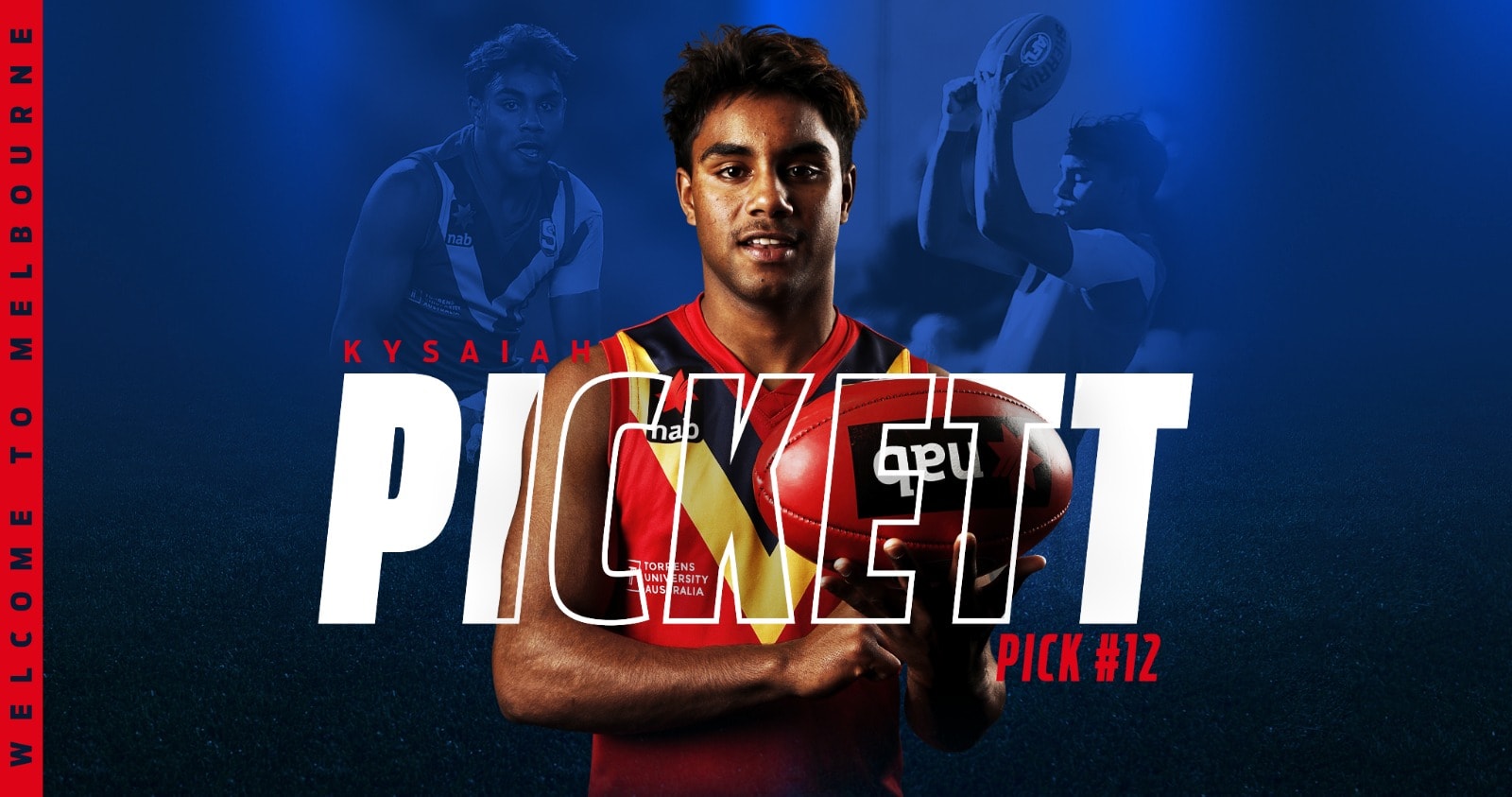 DOB: 2/06/01
Height: 170cm
Position: Small Forward
From: Western Australia/South Australia
There's no highlights package quite like Kysaiah Pickett's, with the dangerous small forward set to light up the MCG.
Pickett joins his uncle Nev Jetta in the red and blue and is projected to have a bright future at Melbourne.
"He just gives us that real speed and x-factor if you like – at ground level and in the air up forward," Taylor said.
"Love's to tackle but he's just got really good forward craft.
"His front and centre work is excellent, he's got a real eye for the goal, and he's just a team first player."
Pickett extends family ties to Melbourne
Trent Rivers – Pick No.32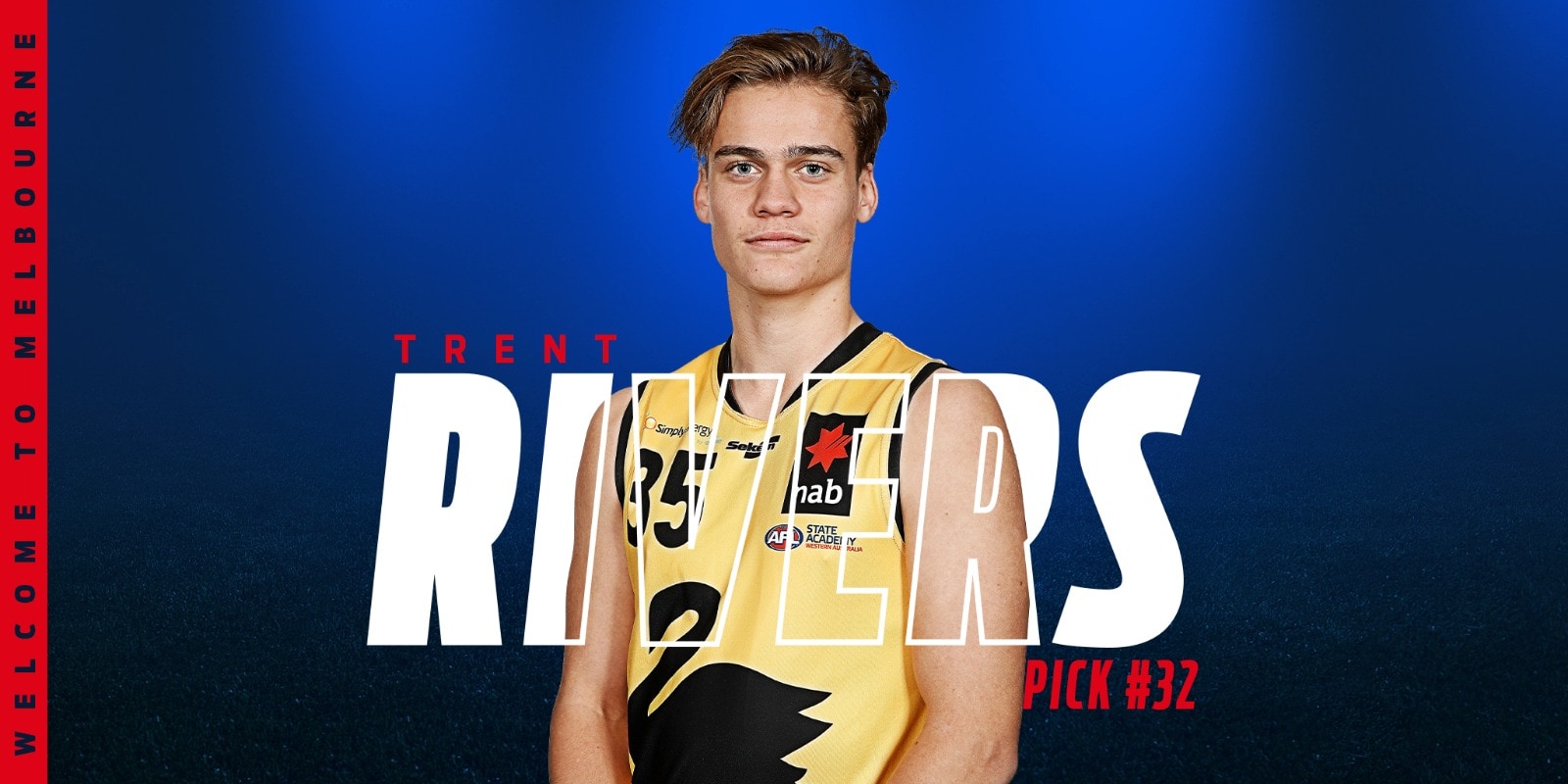 DOB: 20/07/01
Height: 188cm
Position: Defender/Midfielder
From: Western Australia
Trent Rivers brings speed, class and versatility to Melbourne, after being picked up in the second round of Thursday night's draft.
And landing at the Dees turned out to be the dream outcome for the 18-year-old, joining his mate Jackson in Victoria.
"A couple of East Fremantle Sharks there, so that's good for those two boys to be coming over to the one club," Taylor said.
"Trent's played some really good footy at national level as a half-back, so [he's a] rebound defender.
"He's a good kick, he's good overhead, he's got some real power about him, he's a good size lad.
"But he has played some really good football as a midfielder for East Fremantle where he's been a high possession winner and he also hits the scoreboard.
"Does he come in with us and start as a rebound defender firstly? Probably. But the eye for the future would be that Trent would become a midfielder."