IT MAY SOUND simple, but the more footy the better for Darren Burgess.
Melbourne's new Performance Manager has already had a major impact on the playing group in his short time at the club, and he explained his plan to supporters at Tuesday night's Members Forum.
"The philosophy that we'll employ is about 80 to 90 percent footy," Burgess said.
"I'm a big believer in working with the coaches to design programs to let the coaches get hold of the players.
"I don't want players doing laps – that's not what wins you games.
"What wins you games is kicking and catching and scoring goals out there.
"What my philosophy is is to try and get the players to play footy."
While the majority of the Dees' training to date has been football based, there have been some brutal running sessions to help build the players' fitness for the 2020 season.
"We have incorporated an extra session or two in pre-season," Burgess said.
"We've altered the program a little bit.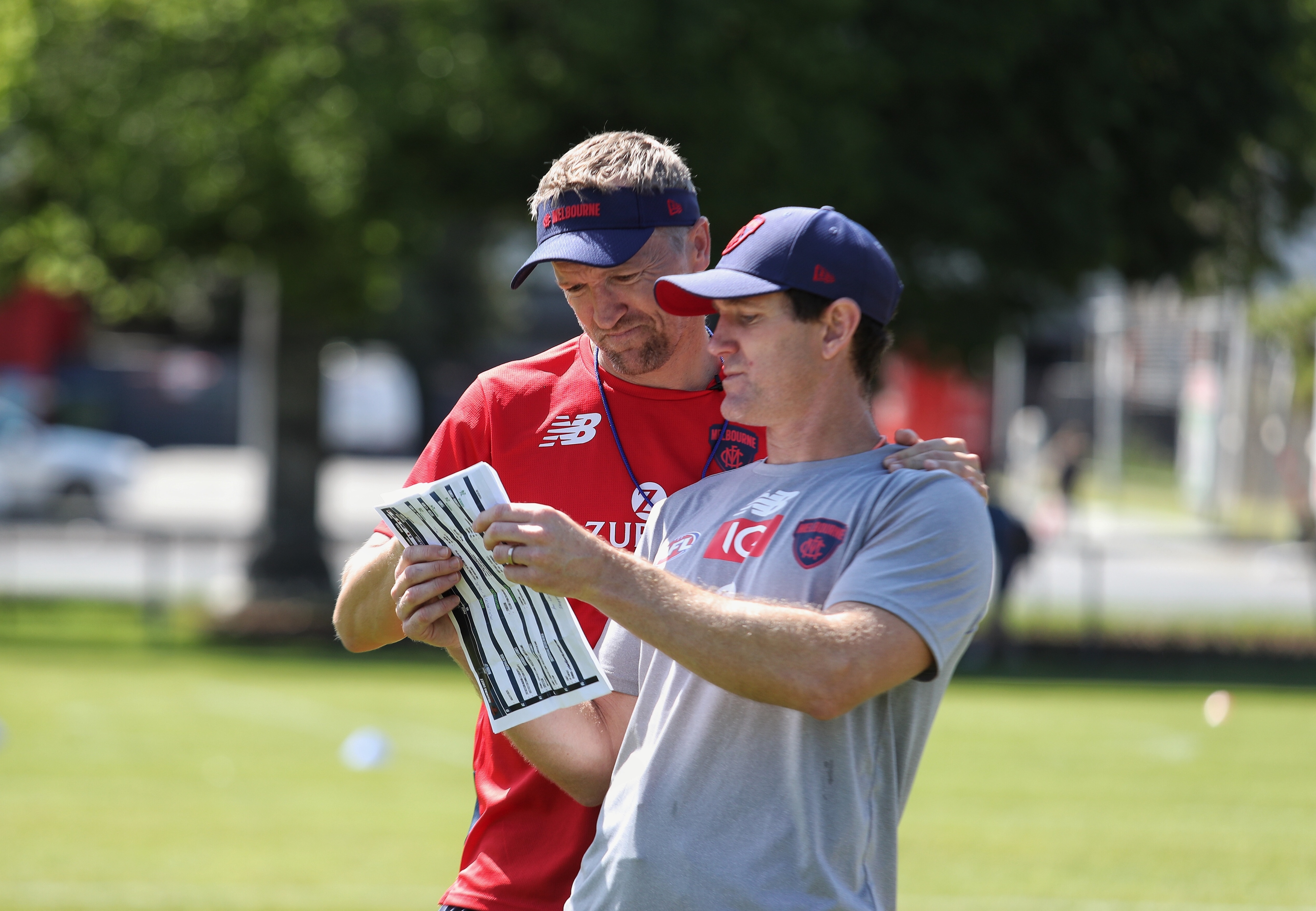 "Anybody who was up early on Saturday morning would've seen the guys running up the hill at the back of the Shrine there, doing a few extra sessions there.
"[That] will hopefully benefit them in the fourth quarters of games and in the hard games that we've got coming up."
Burgess, known for his hard edge, has impressed since starting at the club in October and will be a key player in helping Melbourne bounce back next year.
He joins the club after stints at Liverpool and Arsenal in the English Premier League and has the hunger to transform the Demons into a powerhouse of the competition.
"This is where I want to be, and this is where I think the most potential is for everybody to work together and achieve success," Burgess said.
While the Dees' pre-season campaign officially kicked off on Monday, Burgess has been hard at work over the past six weeks, preparing an intense training program for his players to endure.