From the Olympics to the English Premier League, Darren Burgess has had his fair share of sporting experience.
Stints at Liverpool, Arsenal and with the Australian soccer team have seen him become one of elite sport's top fitness experts.
Now his world-class resume has landed him a new role, heading Melbourne's fitness department.
And having signed for the 2020 season back in July, it's one the new Performance Manager is eager to get stuck into.
"I haven't actually officially started, but I've been here for about six weeks, and really enjoying it," Burgess told Melbourne Media.
"It was the vision that was really sold by Goody (Simon Goodwin) and Josh Mahoney [that appealed to me].
"I was really excited about where the list was at, the potential for growth within the list [and] obviously the location of the club is fantastic.
"I'm really excited to get started."
Having also worked in the AFL – he was an assistant fitness coach at Sydney and also headed Port Adelaide's high performance team – Burgess knows what it takes to be part of a successful football department.
But it's his time overseas that will bring a fresh outlook to the red and blue.
"Hopefully [I'll bring] a different perspective, because I've not just been in the AFL," Burgess said.
"Hopefully that gives a bit more of a broader perspective on how to work with players, not just on their fitness but on being better people, and just on their lifestyles outside of footy as well.
"I've been lucky enough to work at some good places, and that doesn't just expose you to what's happening at that club, but also at places like Arsenal and Liverpool, [there are] a lot of people you get to interact with.
"Hopefully it just brings a slightly different perspective – not necessarily better or worse, but just a bit different."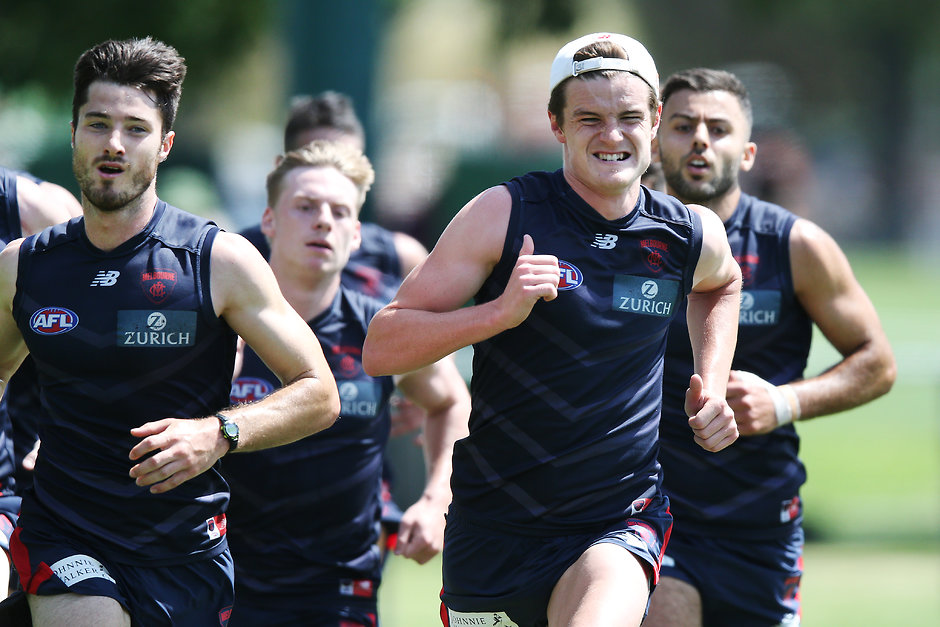 Burgess comes in on the back of a frustrating year for the Demons, where off-season surgeries and injuries plagued their on-field performance.
Hungry to bounce back in 2020, the players have been following a rigorous off-season plan, as they set themselves for a big summer.
"It's a little bit different to what they've done in the past," Burgess said.
"[My aim] was to build on the great work that was done by Dave Misson before me, and to give them a slightly different off-season program – one that will prepare them really well for the type of pre-season that's coming their way."
With a mix of strength and conditioning on the agenda, the group was tasked with plenty of non-negotiables over the break.
"There's a lot of strength work, a lot of footy work, as well as obviously a lot of running," Burgess said.
"They're running wherever they are in the world on their holidays – there's no excuse for them.
"I think sometimes players can jump on a treadmill for 20 or 30 minutes and think that that's enough, whereas we've been a bit more specific."
And with the pre-season just around the corner, Burgess will get his first taste of exactly how hard they've been working.
"It's no secret that teams like Brisbane last year have suggested that the state that the players came back in really allowed them to make the most of pre-season," he said.
"I really want the players to come back in a great shape so that we can get stuck into using the footys from the first day.
"That's what I'm looking forward to mostly – seeing how they come back and how they've responded to the program."
Melbourne's first to fourth year players will return to the club on Monday, with the senior players due back in two weeks' time.