WHILE all AFL players are subject to scrutiny, Oscar McDonald seems to cop more than most.
The young defender is a loveable character who often shoulders the blame when results don't fall Melbourne's way.
But after dealing with plenty of criticism throughout his first 74 games in the red and blue, McDonald has learnt to block out the external noise.
"I don't really listen to it to be honest, so I wouldn't know much about it," he told Melbourne Media.
"You get the odd friend that says, 'I heard this was said about you', or what not, but to be honest, I wouldn't hear anything that's being said about me bar my friends and family talking to me."
Being in the public eye is undoubtedly tough, and McDonald said it's important to have distractions away from footy to prevent the pressure from getting to him.
"I think it's a good idea to have a little hobby or two," he said.
"I go to uni, play a bit of golf, play a bit of pool, whenever I can just hang out with mates – that keeps you pretty grounded, I think.
"Just doing those things away from football keeps you pretty balanced, but I mean, it's the game we play in.
"Everyone's under the same sort of pressure so you've just got to either block it out or do whatever you have to do to perform whilst that pressure's still there."
The 23-year-old is fully aware that playing professional sport means living under the microscope, but after a slow start to 2019, he decided to take a mini break to get his body right.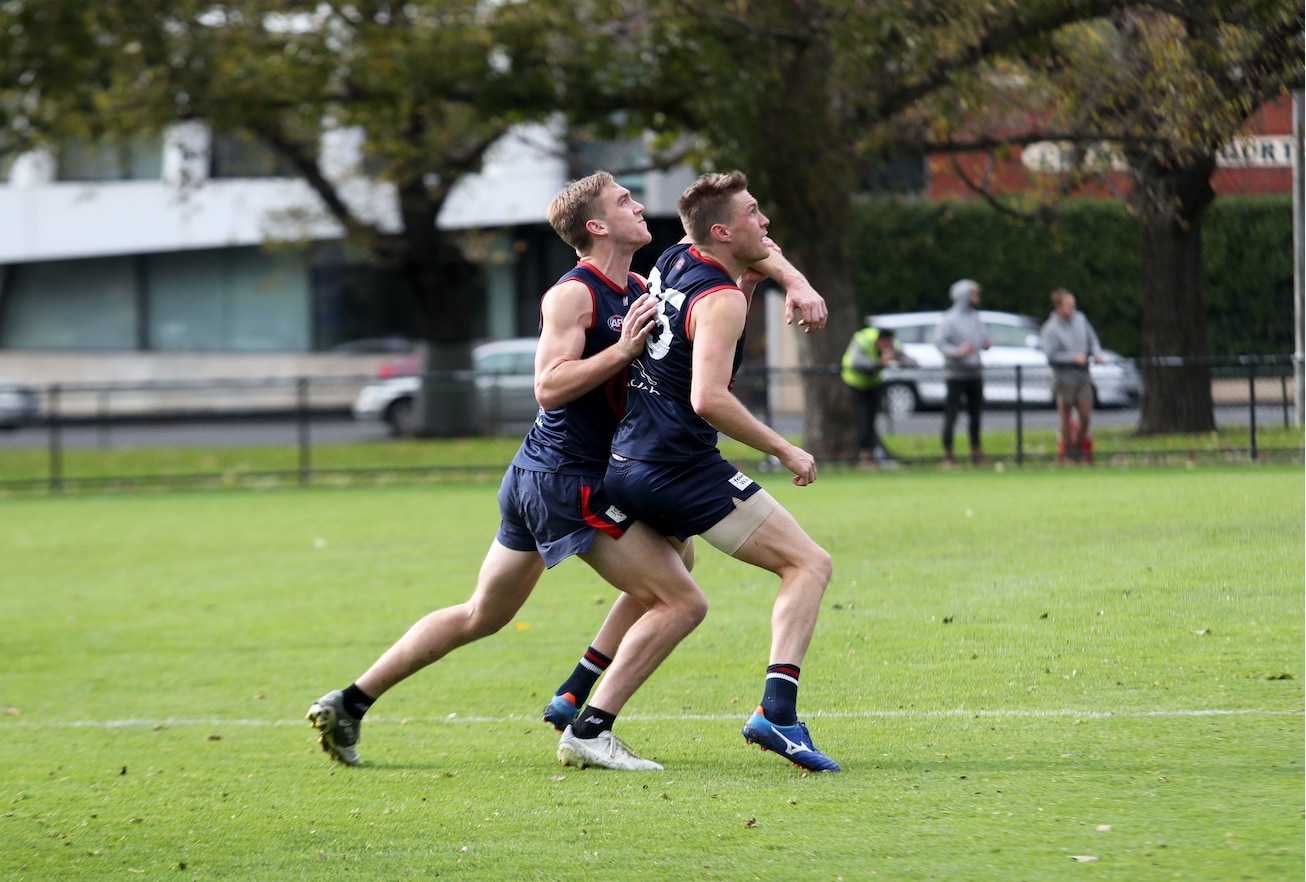 "I hadn't been playing that well and I was a bit down in confidence, and physically I was a bit worn out I guess – I'd had a shorter pre-season," he said.
"We sat down with Troy Chaplin – the backline coach – and Goody (Simon Goodwin) and put together a plan.
"It was a bit unexpected but after grasping the concept of … we'll get a bit more training in and do a bit more weights and things like that, and a bit of a mental refresher as well, I jumped at the idea of that.
"It worked really well, I got a lot of strength back and a bit of run in my legs as well, so it was a good platform to attack the second half of the season."
These extra training sessions did wonders for McDonald, as he could focus on getting back to his best without any external pressure.
"The whole aim was that you were able to train more without knowing you have to play, so you can do a bit extra, and then you have the confidence once you come back, that you're ready to go again," he said.
"But it did also take off the pressure from playing week to week to week."
McDonald returned to the Melbourne line up for three games in the backend of the season and embraced the opportunity to play up forward in Round 21.
"It was awesome," McDonald said.
"It was a completely different game … playing a different side of the ball compared to the backline.
"The different running patterns I hadn't done it since I was playing in junior football, so it was good."
And although he thoroughly enjoyed the experience, he still sees his best footy in defence.
"I think it was just a circumstantial sort of thing," McDonald said.
"We had to fill in the holes … because obviously we had a bad run with injury.
"Goody came and said at the start of the week, 'You might be playing forward/second ruck', so I jumped at the idea of that, but I don't think it will be a permanent thing going forward."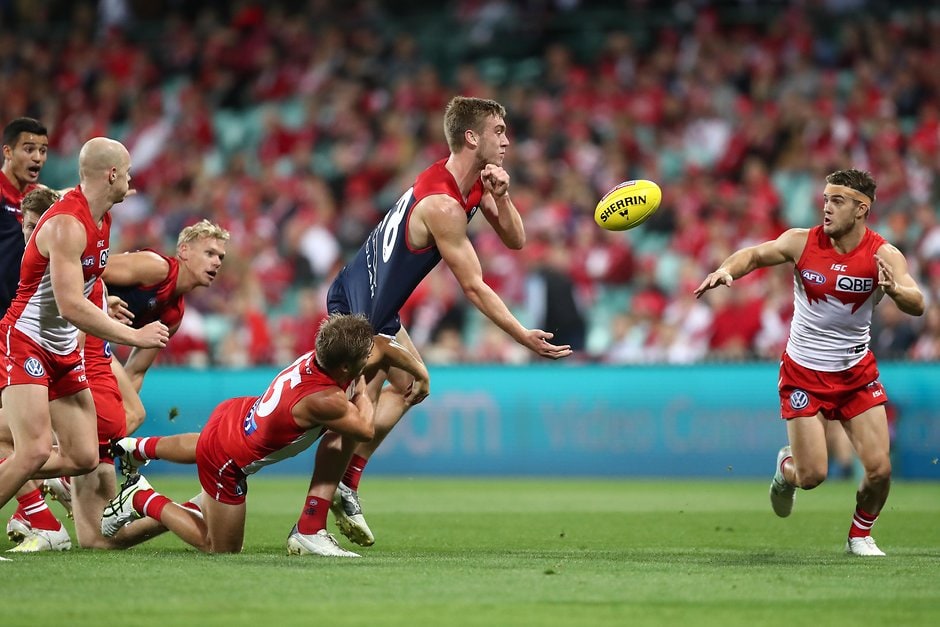 With Jake Lever and Steven May coming to the club over the past two seasons, the Demons' backline has certainly been bolstered, but McDonald still has an important role to play.
"I think we can all work really well together," he said.
"Jake's obviously a very good intercept defender, and Maysie's really solid one-on-one, but also can attack with the ball in hand as well.
"I still see myself as a key back who has a really good role in the team."
After overcoming a minor foot injury late in the year, McDonald has his sights set on a big pre-season, which will leave him, and his teammates, well placed for 2020.
"Boys can get away, have a refresh, still do the training program, come back in really good nick for day one of pre-season, but then attack it pre-Christmas and really set up the year strong," McDonald said.
"It's a bit of a cliché but I think you need to get plenty of run in your legs in pre-season and get really nice and strong.
"Otherwise you're trying to catch up mid-year and you're always trying to do more work and more work, but if you get that solid foundation on early in the pre-season, it'll set you up for a really good year."