THE third NAB AFLW Draft saw Melbourne draft four players ahead of the 2019 season.
AFLW list manager, Todd Patterson provides some insight into what we can expect from our new recruits in 2019 and beyond.
Pick #6 – Tyla Hanks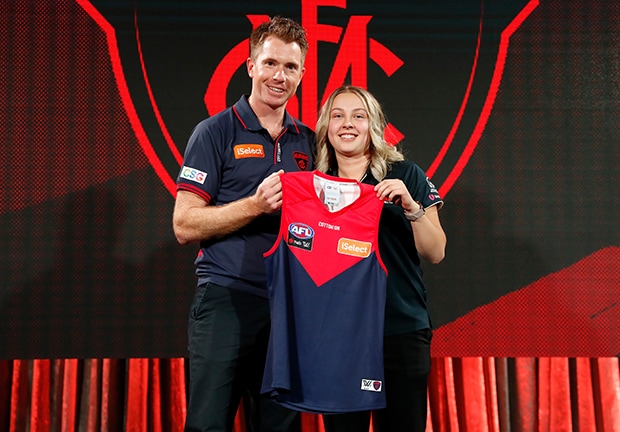 Position: Forward/Midfielder
Recruited from: Beaconsfield JFC/Gippsland Power/Carlton VFLW
Height: 157cm
Tyla Hanks is an AFL Academy member and All-Australian, who has shown that she can compete strongly against both women and her peers.
Currently a year ahead of most of her age group with her schooling having spent the year at university, Tyla is mature, humble and competitive with fantastic skills and goal sense.
She will come in and have an instant impact up forward and I expect her to develop into a midfielder in time.
Get ready for more of this action, red + blue!

A taste of what's to come from our first selection, Tyla Hanks. #AFLWDraft pic.twitter.com/IT9Zvn3QG0

— Melbourne AFLW (@MelbourneAFLW) October 23, 2018
Pick #15 – Madeline Brancatisano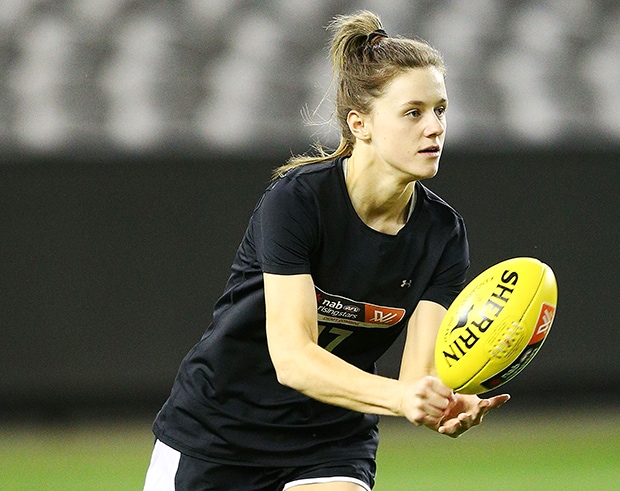 Position: Inside Midfielder
Recruited from: Montmorency JFC/Northern Knights/Carlton VFLW
Height: 168cm
Northern Knights TAC Cup captain in 2018, Brancatisano is an inside midfielder who comes from a basketball background.
Her ability to clear space by hand is standout in the draft pool and a real feature of her game whilst also testing well for speed at the draft combine.
That speed.

Your first look at our second selection, Madeline Brancatisano. #AFLWDraft pic.twitter.com/KIsxXPVddG

— Melbourne AFLW (@MelbourneAFLW) October 23, 2018
Pick #31 – Jordann Hickey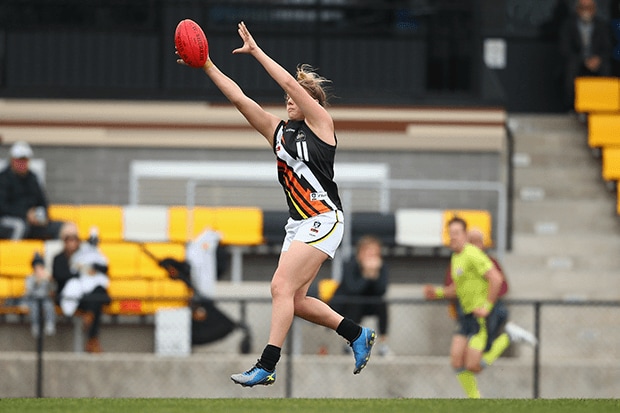 Position: Forward
Recruited from: Pinktails/NT Thunder VFLW
Height: 174cm
Hickey is a powerful third forward who had a good impact at VFLW level for the NT Thunder this season, kicking 14 goals.
Jordann is a terrific story for our football club coming through the Pinktails in Alice Springs.
Expect to see a physical forward who will fight all day for our club.
Welcome to Melbourne, Jordann Hickey!

Bring on 2019. #AFLWDraft pic.twitter.com/AeNidPYJN8

— Melbourne AFLW (@MelbourneAFLW) October 23, 2018
Pick #44 – Shelley Heath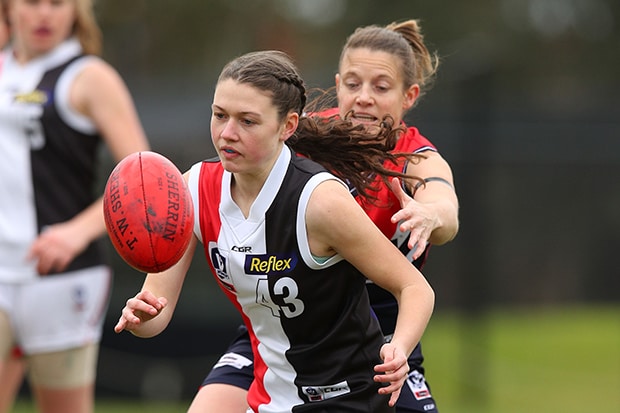 Position: Forward
Recruited from: Mount Martha JFC/Dandenong Stingrays/Southern Saints VFLW
Height: 160cm
One of the smaller players in the pool but also one of the strongest, when you see Shelley tackle it comes as no surprise that she was an Australian Taekwondo champion at age eight.
With her mix of competitiveness, speed and endurance, Shelley has the ability to develop into multiple roles such as a pressure forward, outside winger or lock down defender.
Introducing pocket , Shelley Heath. #AFLWDraft pic.twitter.com/wMOoT4kNIv

— Melbourne AFLW (@MelbourneAFLW) October 23, 2018
Pick #51 – Pass
Melbourne passed on it's fifth selection at the draft. This allowed Melbourne the option to recruit a free agent from interstate.
Free Agent - Ashleigh Woodland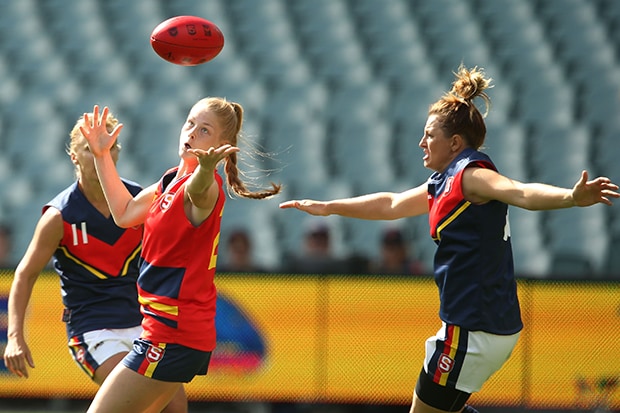 Position: Defender/Forward
Recruited from: Salisbury/North Adelaide
Height: 180cm
Ashleigh is someone we have been tracking throughout the year in the event she wasn't selected in the SA draft. Ash has previously been captain of South Australia as an 18-year-old and comes to us now as a 21 year old who has been in the first two SANFLW teams of the year. Ash can impact the game both forward and defence but will likely start her development in the back half for us.
The final piece of the puzzle.

Welcome to the red + blue, Ashleigh!

: https://t.co/PRgG9Kjm3u pic.twitter.com/PJqKIWZ3LA

— Melbourne AFLW (@MelbourneAFLW) October 24, 2018