MELBOURNE has been dealt its fair share of criticism in recent weeks, and rightfully so, but James Harmes says he's relieved to have overcome the most challenging period of his career.
"It's been a tough couple of weeks for the boys, I won't lie," Harmes told Melbourne Media.
"It's probably been the toughest couple of weeks of my footy career so far in terms of the pressure and coming in day to day and just feeling a little bit down because of the form that everyone has been in.
"So to get a win like that, confidence is everything for us. Hopefully we can build on to next week and just keep going on there and get a bit of a run on."
The Demons held onto a five-point win against Hawthorn on Saturday afternoon, registering their second win of the season, and breaking a drought at the MCG.
"My heart was racing coming up to that last minute there," Harmes said.
"So when that siren rang [there was] a lot of relief and a lot of happiness."
After leading by as much as 19 points in the latter stages of the third term, the Hawks kicked four goals in a row to pinch the lead during the final quarter.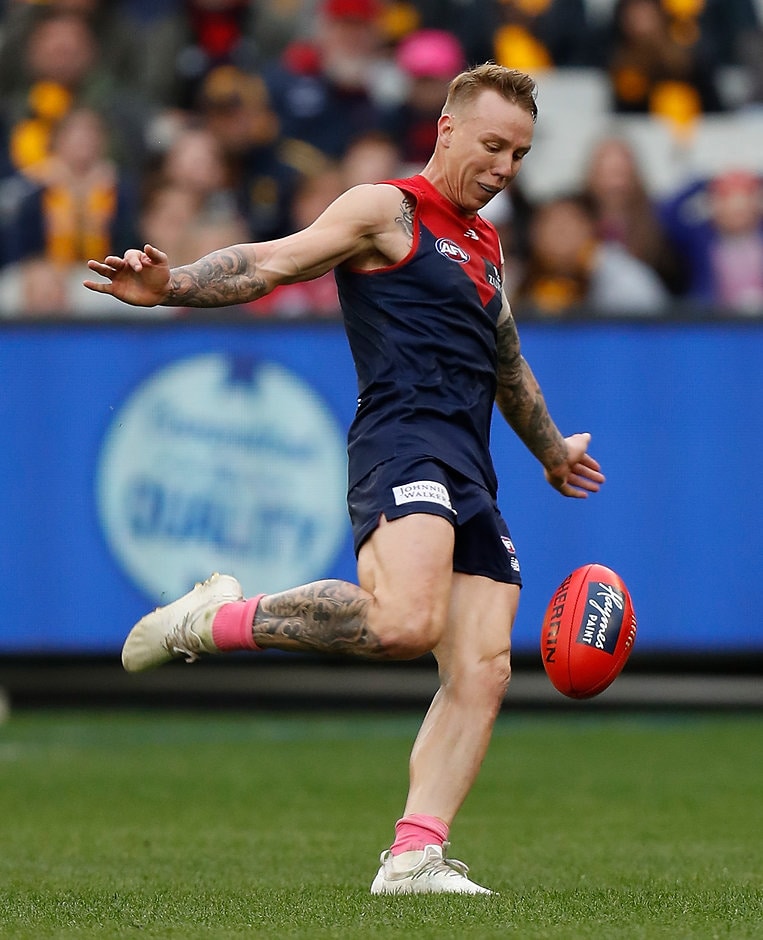 But Melbourne's ability to respond and grab ahold of the victory was what impressed Harmes most.
"They were always going to come – we knew that, they're a good side," he said.
"The way some of the young boys stood up – I thought Jay Lockhart was unreal for us today. His pressure up forward.
"Alex Neal-Bullen, the young boys coming through [and] standing up for us when the games are tough.
"We probably just need to work on a few things going forward. Just our basics let us down a little bit in the last quarter but [we'll] work on that and next week should be a good game."
And Harmes was a crucial factor in his side's win, gathering 31 disposals and shutting down Jaeger O'Meara after quarter time – a challenge he thoroughly enjoyed.
"I loved it. Usually when I'm playing pretty good footy I'm playing on someone and beating them and then winning my own footy and I thought I did that today," he said.
"I love the challenge of playing on good players so hopefully next week if I get the role again I'll try and do it to my best ability. "