MELBOURNE were proudly represented by the under 15 Pinktails girls and Redtails boys at last weekend's Michael Long Cup in Darwin.
The squads were drawn from Melbourne's Central Australia Academy zone, which covers Alice Springs and surrounding communities such as Santa Teresa, Mt Allen, Engawalla, Papunya and Hermannsburg.
After coming together in January for their first training session, the side travelled north for the carnival to play sides representing Collingwood (Barkley region), Essendon (Tiwi Islands), Hawthorn (Katherine Region) and Geelong's (East Arnhem) Academy zones.
The boys finished with one win and three losses, with Tyrell Martin named as their MVP; while the girls won two from four games with Kyanne Campbell selected as MVP.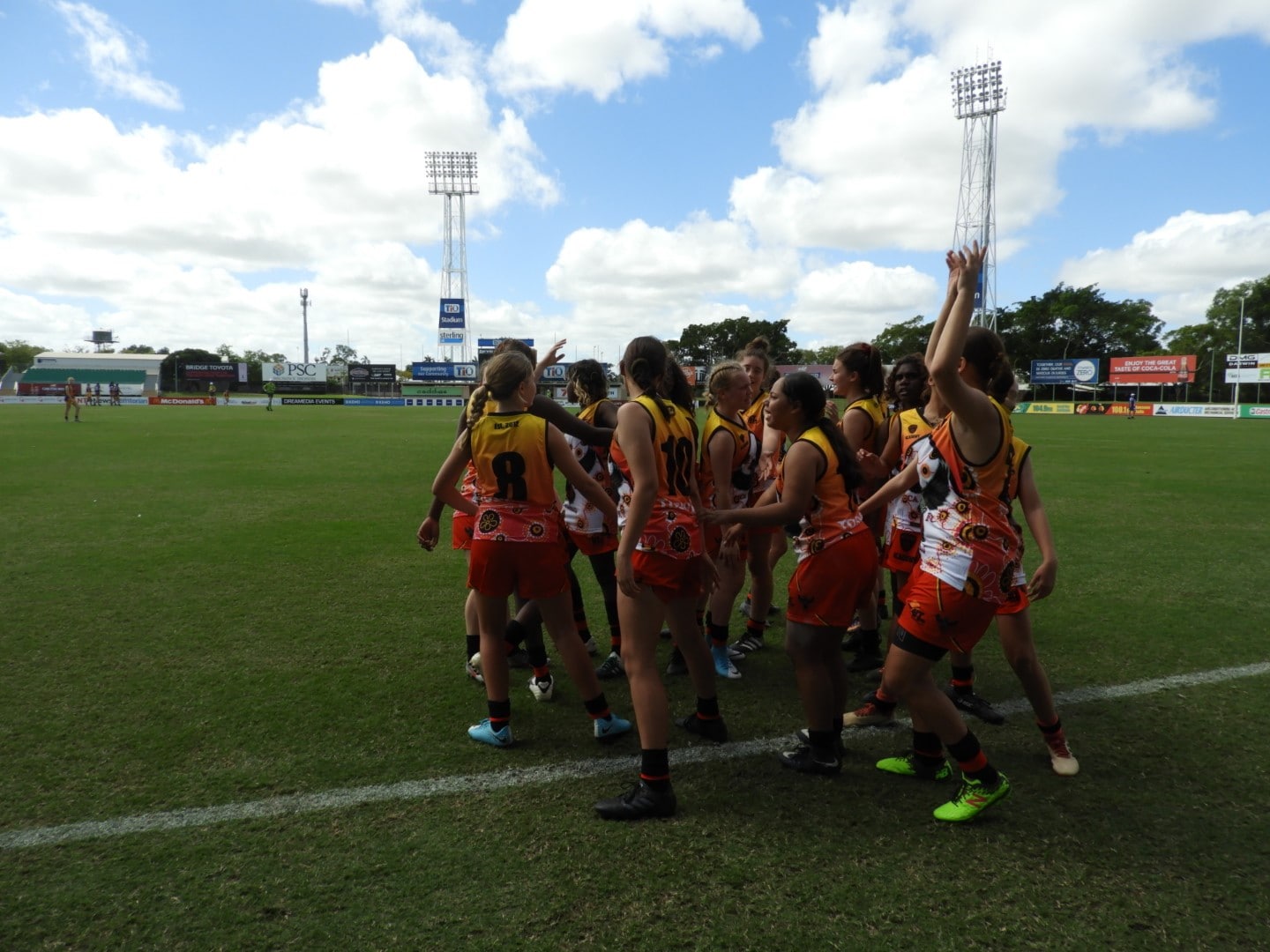 Regardless of results, Rob Clarke, founder and president of the Central Australia Redtails and Pinktails program took pride in seeing the young athletes come together for the carnival.
"The trip to Darwin was an amazing success. For these young athletes having the opportunity to represent their community, families and peers from Central Australian was simply priceless," Clarke said
"The Redtails/Pinktails Melbourne Academy, coupled with the Right Tracks Program, continues to provide pathways to high level sports and helps those who come through make positive choices in life.
"These young Centralians who took part are developing leaders in our community and we couldn't be prouder of them."
Melbourne FC Academy Manager Kyle Docherty made the trip to Darwin for the weekend and reiterated the value of the trip for the young squad.
"The weekend itself was such an amazing experience. The players all had the chance to represent Central Australia and the Melbourne Academy, which is something they'll never forget," Docherty said.
"It's bigger than just football, it's the valuable life experience gained that these players will be able to take back home, while giving them something to aspire to.
"In addition, the Academy and players were grateful for the support of New Balance who provided boots and apparel for the carnival."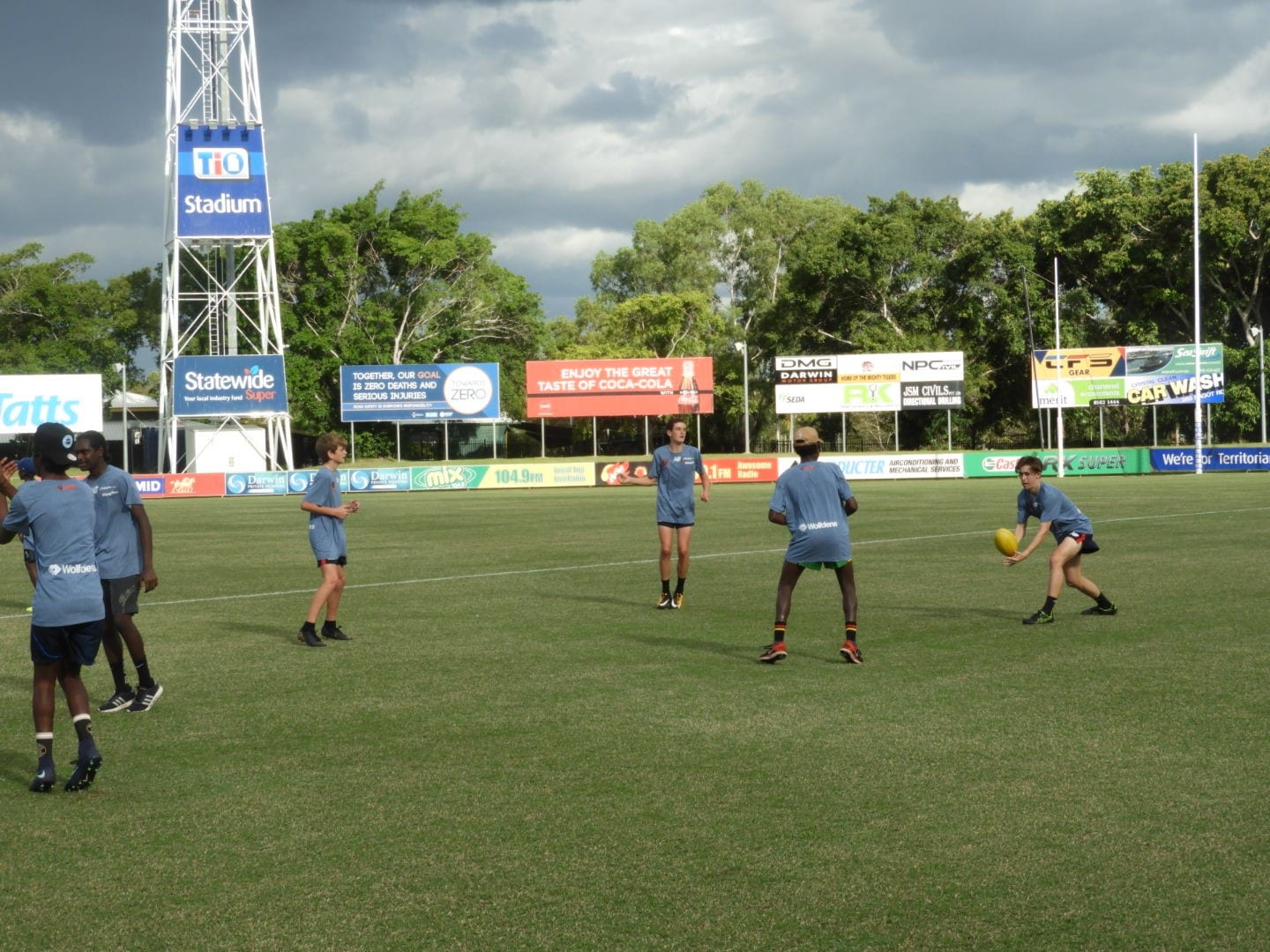 The carnival was organised by AFL NT, while their staff members in Alice Springs were involved in the planning and preparation of the Redtails and Pinktails squads.
Here are all the players who represented the Pinktails and Redtails below:
Pinktails Girls
Armani Francois
Brooke Campbell
Cassandra Coleman
Charlotte Rudd
Ella Fitz
Esther Arabie
Kyanne Campbell
Reeshay Stirling
Shakira Richards
Shianna Loy
Summer Rose-Lord
Tenisha Charles
Redtails Boys
Alonzo Nelson
Arnold Jack
Caylan LaPorta
Cornelius McCormack
Des Inkarmala
Elijah Bloodfield
Ethan Muir
Ezekiel Long
Jarrod Downs
Jordan Oliver
Kaleel Ross
Kane Albert
Lane Ellis
Leroy Jones
Liam Long
Luke Haywood
Max Duffell
Moses Wearing
Paddy Coffey
Tom Stockwell
Tyrell Martin
Wil Kelaart