THROUGHOUT Melbourne's difficult 2019 campaign, the spotlight arguably shone brightest on Angus Brayshaw.
The Demon midfielder was coming off a third-place finish in last year's Brownlow Medal, and expectations were high for the prolific ball winner to continue his form.
From a number's perspective, Brayshaw didn't meet those standards this season, averaging 22 disposals (four touches below his 2018 effort), but he says there is more to his game than statistics.
"People definitely make assumptions based on what they look on a piece of paper and see, but it's really easy not to worry about that stuff when the stuff that I'm doing is really valued inside Melbourne," Brayshaw told Melbourne Media.
"It's been a hard year for all of us, we've been under a lot of scrutiny, so I understand why the conversation is there, but I don't really take notice of it.
"We know the industry we're in, it's a tough, cut-throat industry, but my frustrations have been less about my individual stuff and entirely about us just not winning.
"You start winning games and then everything comes after that, so I'm not too fussed about what people at home are saying. I'm really invested in what the coaches are telling me and what my teammates are telling me as well.
"There's been a lot of player-to-player feedback that lets me know that my role is valued, so nothing really matters outside of that."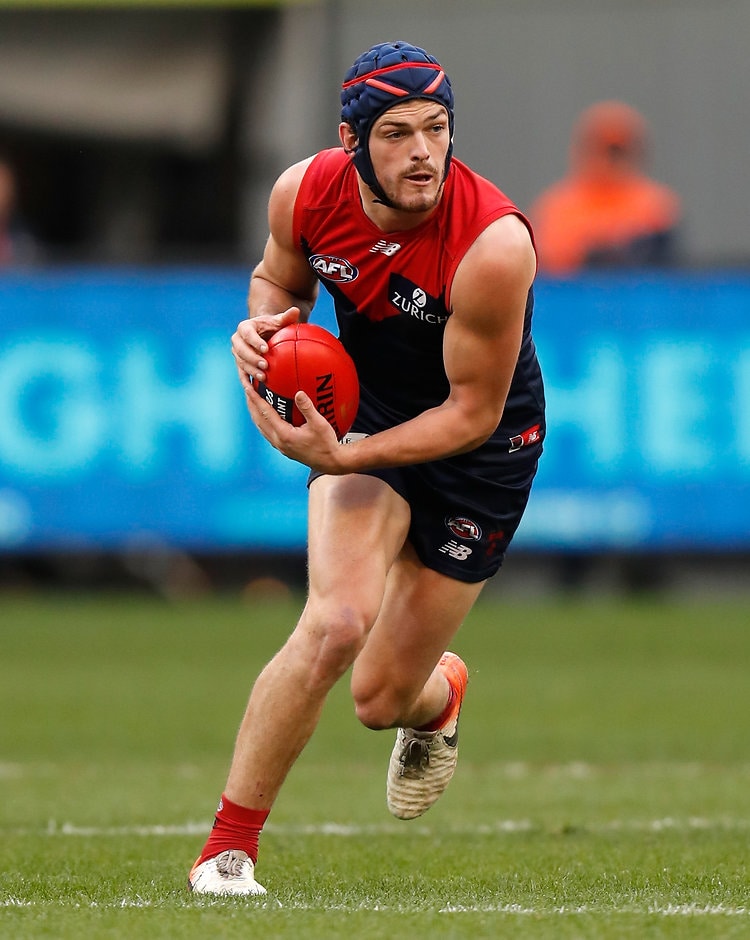 The 23-year-old used the season to grow other areas of his game, becoming a more rounded footballer that can contribute to the team.
"There's a lot of people saying a lot of stuff, but I've been working really closely with Troy Chaplin, our defensive coach, and Goody (Simon Goodwin) and Plappy (Justin Plapp), to develop all different aspects of stuff," Brayshaw said.
"Defence and team roles are the big ones that we really value at Melbourne and I really value, but it doesn't always come up on the stat sheet."
Brayshaw found himself playing a number of tagging roles throughout the season, with a standout performance coming against West Coast's Elliot Yeo in Round 18.
Although his efforts didn't lead to success in the backend of the year, Brayshaw enjoyed the opportunity to mix it with some of the league's premier on-ballers.
"I like winning, and while we haven't been winning as a team, there are little battles within the game that I enjoy," he said.
"I really like the challenge of playing against really good players, and it's not an individual sport, but when you feel like you've done a good job on a good player for the team, it's something you can hang your hat on.
"It just feels good to be able to do something for your teammates. It felt good to be able to play on a few good players and play alright, and we've got a heap of guys who can do that.
"I feel like we've got an accountable midfield group that can beat the best players in the comp one-on-one, so that puts us in really good stead."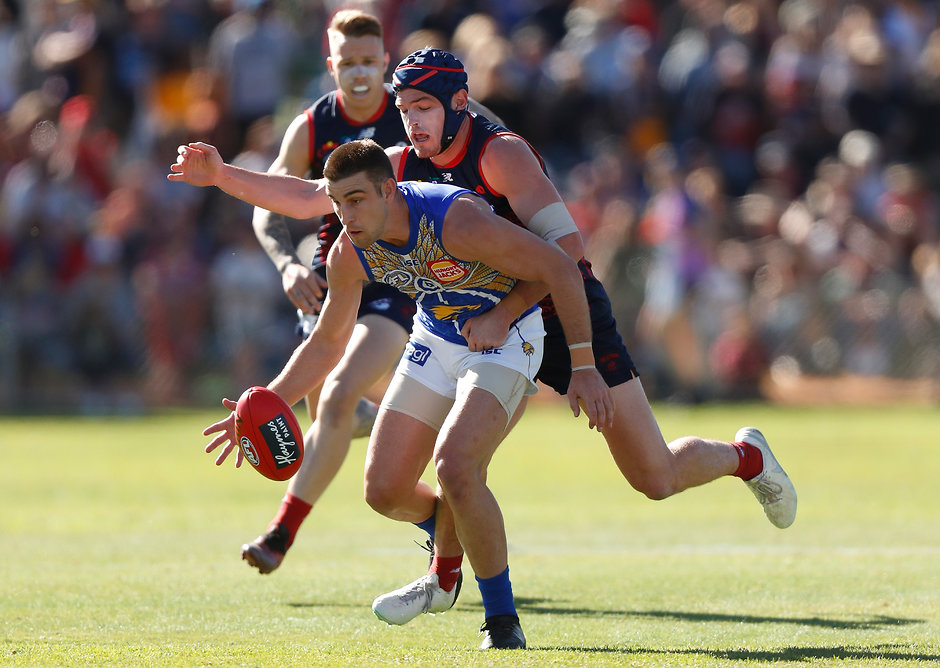 While 2019 was a season nobody wanted to endure, Brayshaw genuinely believes the lessons to come from it will be beneficial for the club in the long-term.
"When you start losing you have no choice but to start developing other things and changing and growing," he said.
"Obviously everyone would have preferred to have won, but I think there's a lot of value in becoming a more rounded player and person, which is what I think we've got out of this year.
"It's absolutely been a year of growth for everyone, not just me but coaches and players, and hopefully it's that growth that propels us next year.
"I really believe that this is the hard year that will really set us up to be better next year.
"People will hear that and think, 'Well we've had decades worth of bad years', but I think we took some serious steps forward in areas that don't really corollate exactly to wins.
"That will certainly go a long way to helping us become a better team and ultimately winning it all."