MELBOURNE has secured two more AFLW stars for the 2020 season, re-signing Meg Downie and Bianca Jakobsson on Tuesday afternoon.
The Demon duo add to an already lengthy list of players to commit to the red and blue, with 20 girls locked in for next season.
Downie is fresh off winning the club's Best Defender award at the 2019 Best and Fairest night and is a highly valued member of the side.
The 30-year-old played an underrated role in defence all season and was a crucial player for the club to retain.
Jakobsson also emerged into a key player for the Dees this year, spending more time on the wing with her powerful running ability.
Melbourne's AFLW List Manager Todd Patterson says signing the pair was an important part of the club's planning this off-season.
"Like many of the girls, Meg and BJ are crucial players and we were keen to secure their services," Patterson told Melbourne Media.
"It's certainly pleasing to have them sign on because we know they'll continue to play at a really high standard next year."
With four new teams entering the competition in 2020, clubs are using the AFLW Sign and Trade period to circle for new players.
But the Demons have been able to secure the majority of their list, leaving them in a great spot heading into season four.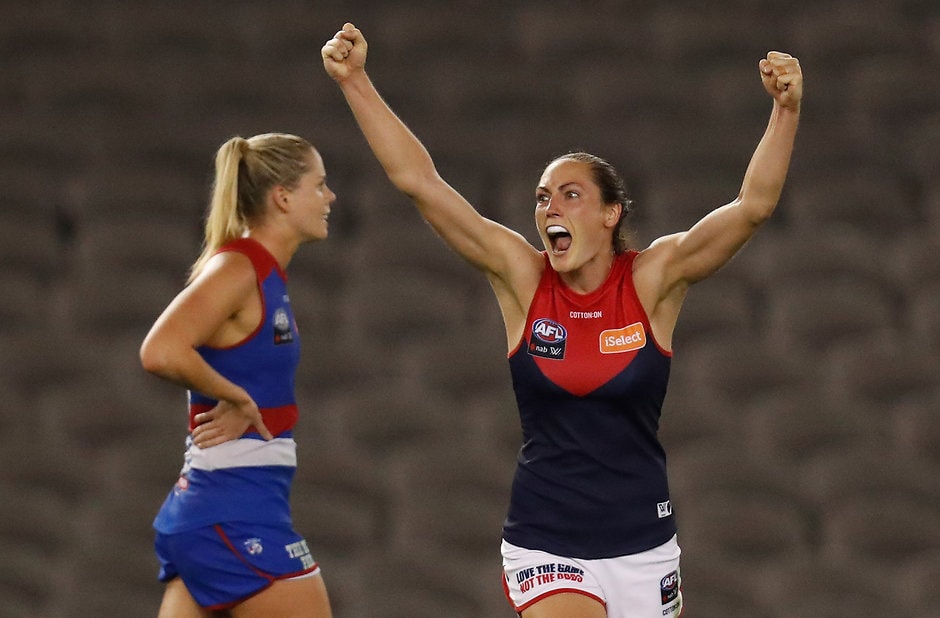 "We're really happy to have got so many of the girls' signatures already," Patterson said.
"This group is really tight and they want to stick together next season which should hold us in a good position on-field."
At this stage, the Dees have lost just one player during the off-season, with Maddy Brancatisano seeking a move to Richmond.
But in positive news for the club, Bulldog youngster Libby Birch has requested a trade to Melbourne.
The first trade period is set to conclude on Thursday, April 18, before a second trade period opens on April 23 after the draft order has been confirmed.