Melbourne assistant coach Craig Jennings won't be continuing with the club next season as he looks to further progress his coaching career.
Jennings, who is currently completing the AFL Level 4 coaching program alongside post graduate studies in coaching, has ambitions to become a senior coach, and will be seeking opportunities elsewhere in 2020.
"Craig has been in similar roles across three separate clubs for over a decade and is now looking to take the next step in his career," General Manager of Football Operations Josh Mahoney told Melbourne Media.
"He has been a great asset for the club over his four-year tenure and we appreciate all of his work throughout that time."
Since arriving at the club in September 2015, Jennings has been a great resource for the Demons with over 20 years of AFL experience, completing a vital role as the strategy and education coordinator.
"The next stage of Craig's development is for him is to coach his own team," Mahoney said.
"We support his ambitions and wish him all the best for the next chapter of his career."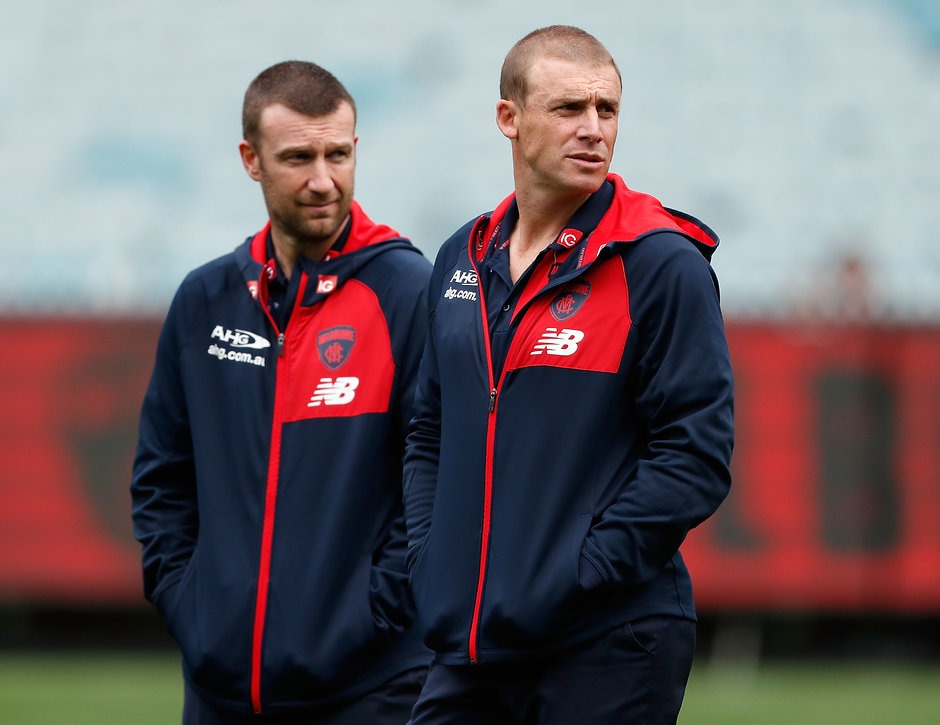 Prior to 2015, where Jennings spent a season under Luke Beveridge at the Western Bulldogs, the Demons assistant was at the Bombers for 10 years, and first worked alongside Simon Goodwin.
After continuing that relationship for the past four seasons in the red and blue, the current Melbourne senior coach says Jennings will be certainly be missed.
"Jeno has been a terrific person to work with over a long period of time and a great contributor to the club," Goodwin told Melbourne Media.
"I have a really strong relationship with him and a great respect for the work he has done to this point in his career.
"Now is the right time for him to take on a new challenge, and I wish him all the best with whatever that may be."
Jennings, a student of the game, has acquired a Master of Management in sports management, a post graduate certificate in teaching and learning (higher education) and AFL executive certificate in football operations and list management.
He is well equipped to continue his work within the industry and has the well wishes of the entire Melbourne Football Club.