FROM eating burgers to swimming laps, and some FIFA in between.
Clayton Oliver is a unique individual, and at just 21 years of age, he has already made his mark on the league.
When drafted to Melbourne with pick No.4 in the 2015 National Draft, Oliver admits he probably wasn't ready to play in the AFL.
"I was a big boy – I was pretty fat," Oliver told Melbourne Media.
"I used to get called sausage arms by Macca (Brendan McCartney) when I got to the club because I was pretty thick and there wasn't much muscle to me.
"But I was eating not healthy – burgers, anything really."
And while he wasn't in the best shape physically in his younger years, Oliver also didn't fully understand the requirements of being a professional athlete.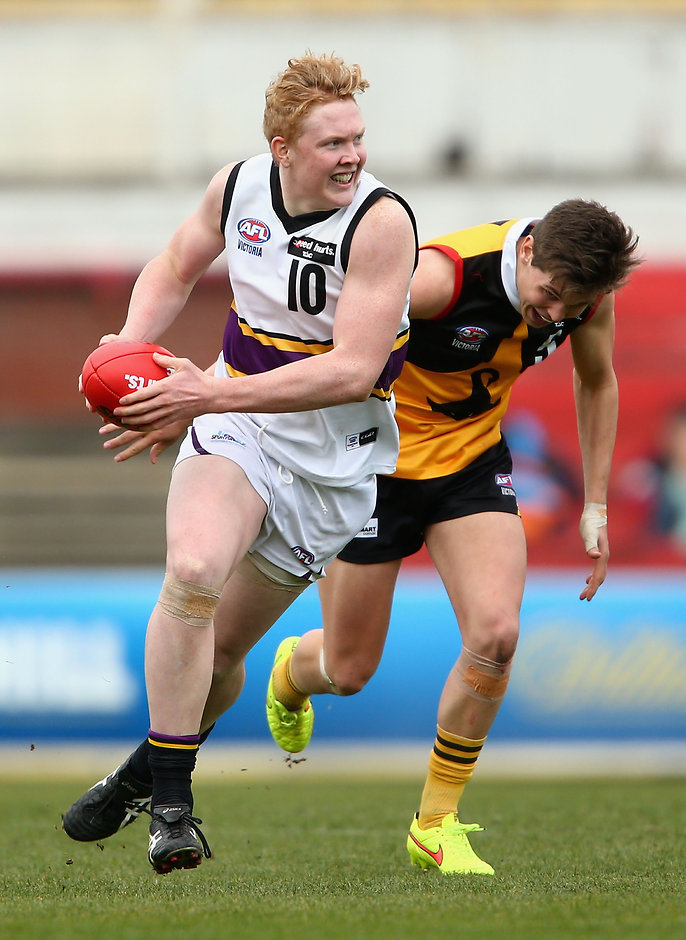 "I was just playing footy on the weekends before I got drafted and that was it," he said.
"I didn't worry about what I did during the week – I didn't think that'd effect my performance.
"But a year in the system probably changed that. Talking to a few coaches and a couple of players changed my view on that.
"Macca told me to look at a player and Bill (Stretch) was the most professional at the club so I just did what he did for a couple of months during my second year. I sat in his back pocket and did whatever he did. Pretty much ate what he ate and learnt from the best."
From playing in the reserves in Round 23 of his first season (2016), to winning the club's best and fairest award the following year, Oliver's transformation was quite exceptional.
But the star midfielder's drastic improvement was far from a surprise, with a work ethic off the field that is second to none.
"I'm here pretty much every day on my days off," Oliver said.
"I like coming in here. I don't like changing too much. I've got my gym and my pool here, and the club rooms.
"I've got my own thing that works for me and I just like sticking to that – it makes it easy."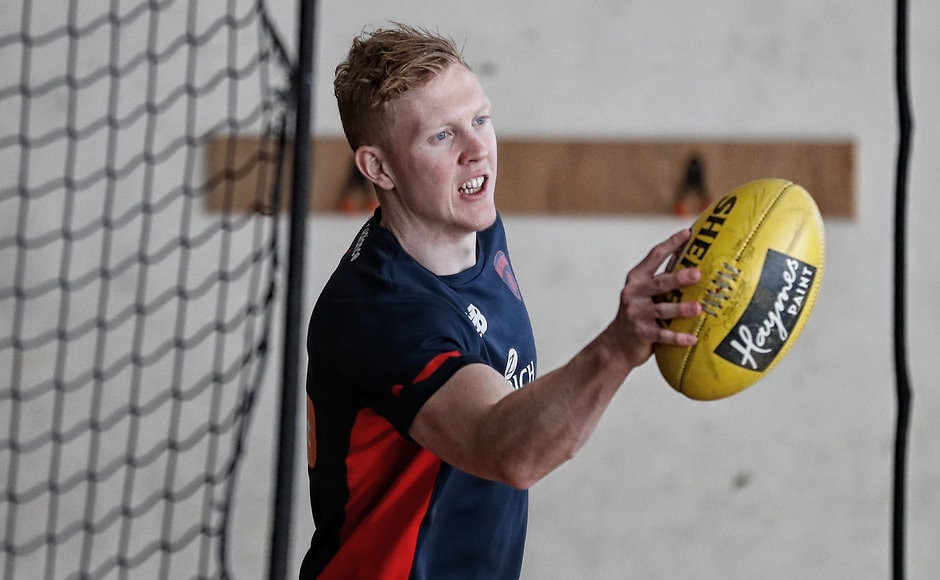 During the 2018 pre-season, Oliver, along with his teammate Sam Weideman, decided to set a steep challenge in the pool.
"We said we'd try to get 100 kilometre's over the pre-season which was 123 days from the day we started to Round 1," Oliver said.
"We thought we'd just make a goal out of it. And we both got there which was good. It got a little bit addictive."
Since accomplishing this feat, Oliver hasn't been able to stick clear of the pool.
"Most days I like to get in the pool and go for a swim," he said.
"I usually do a couple of 500 metre swims the day after a game and during the week."
Oliver is now as professional as they come, but his persona at work is a far cry from the character he truly is.
"I'm definitely not serious at all," he said.
"Off the field I'm pretty much opposite to how I am on the field which is pretty funny.
"I just like to have a good time, relax, be with the boys. But on the field, I'm pretty switched on, pretty serious."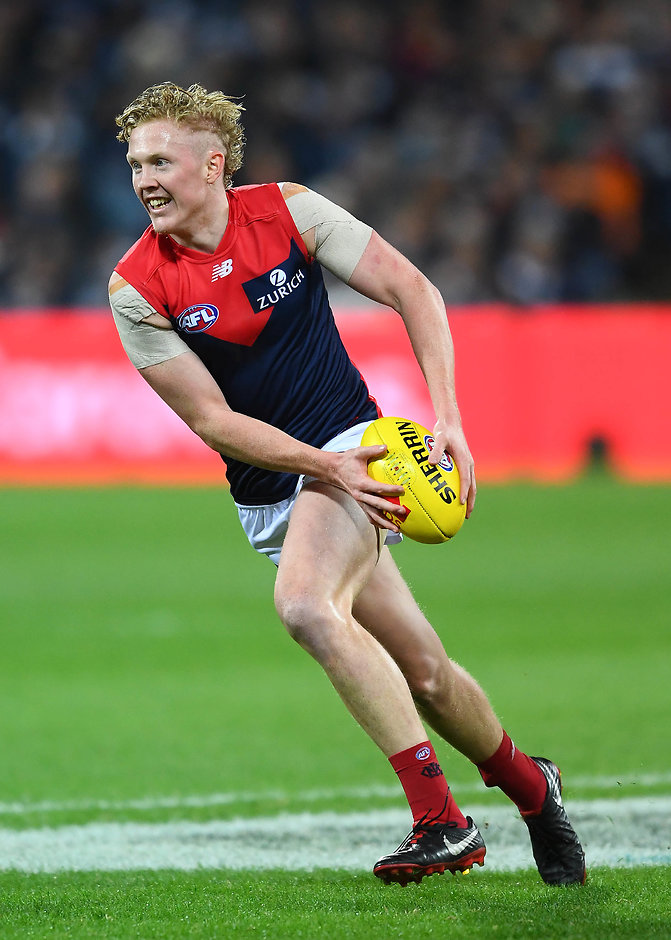 While Oliver admits his hobbies outside of football are limited, his passion for PlayStation can't be undersold.
"Post-game I play a fair bit of FIFA," he said.
"Usually after a game I can't sleep too well so I play a lot of FIFA. Probably too much.
"Most nights when I get home I get on for a couple of hours, just as a way to relax and chill out."
And when asked how many hours he dedicates to his gaming career, Oliver couldn't muster a response.
"I don't want to know. A lot. Too many. Too many to count," he said.
Although Oliver's routine may seem simple – a juggle of just footy and PlayStation – the youngster loves his lifestyle and the highs football provides.
This game sparks great emotion in players, coaches, staff and fans, and Oliver enjoys embracing the supporters who are with him every step of the way.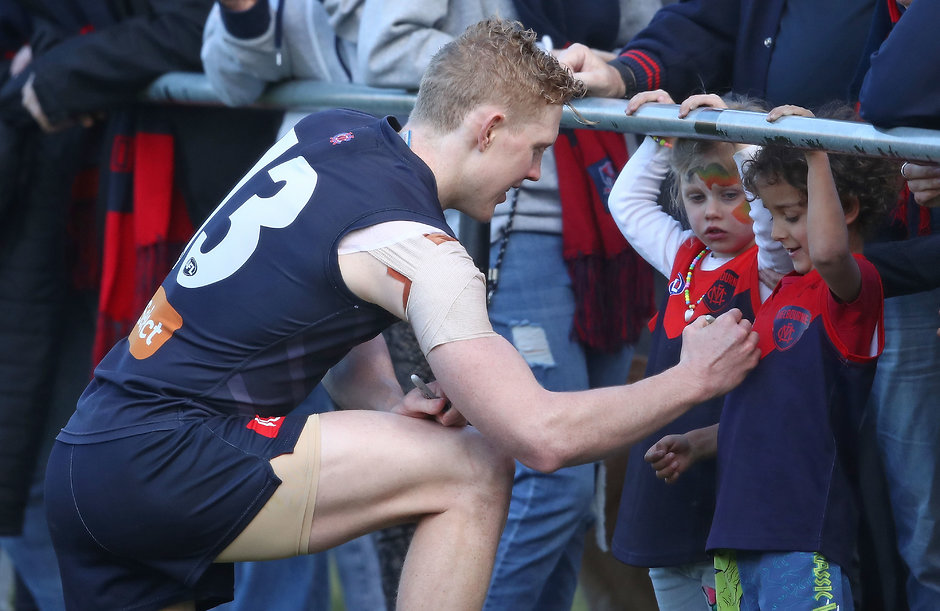 "Everyone loves giving back to the community and the kids," he said.
"Once you win a game you have to celebrate with someone.
"It's good going back to your family and friends, but seeing the crowd and seeing the fans makes you that much happier.
"It's good to see how much they really enjoy it."
And at the end of the day, Oliver couldn't be the player that he is without having his teammates by his side.
"All us boys are real tight. It's just a great bunch of boys – I love them all," he said.
"You're doing it for the team, you're doing it for your mates. They're your best mates, they're your brothers for life."