LAUREN Pearce became one of the stars of the AFL Women's competition this year and is committed to taking her game to a whole new level in 2020.
Melbourne's ruck is putting in the hard yards over the off-season, using the resources at the club to help her improve.
In recent weeks, Pearce has been a regular attender of Melbourne's main trainings at Gosch's Paddock, watching the boys in action and seeking advice from some senior coaches.
"I've just been having a look and seeing what they're doing and then also doing some work with Staf (Greg Stafford) which has been very helpful," Pearce told Melbourne Media.
Stafford, the ruck coach of the men's team, has been putting in extra time with Pearce to help her master her craft.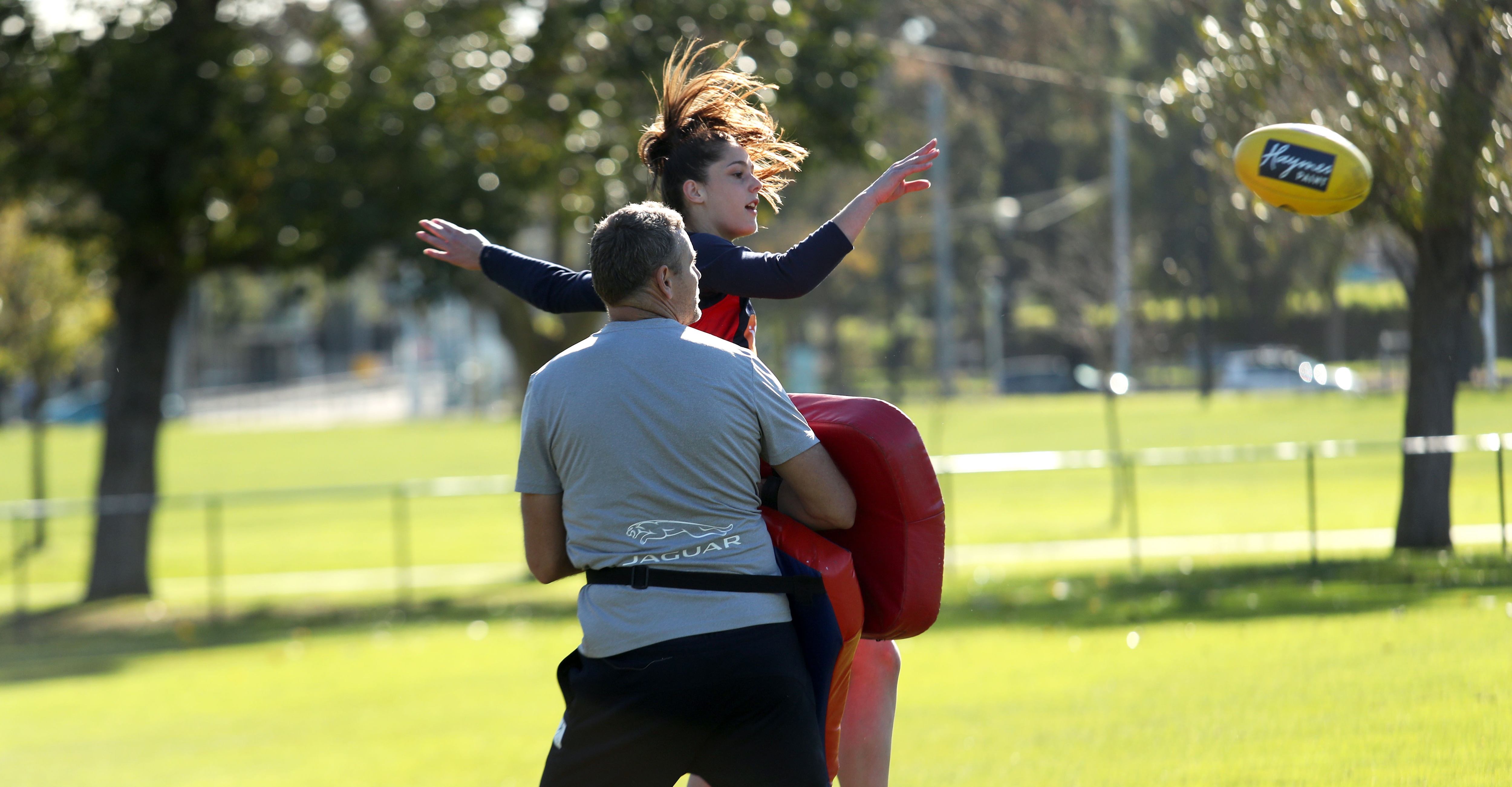 "He has just given a few pointers of what to look out for and what to do, and starting right back from the start which is good," Pearce said.
"I haven't really had much of that leading into these last few years, so it's nice to have a bit more regular occurrence of it."
Although Melbourne's AFLW season is over, Pearce is still in action at Darebin during the winter period.
"I did my first session last week and being able to put that into games and then come back and review it and do it all again is good," she said.
The 26-year-old wasn't alone at her last session, with Demons coach Mick Stinear and teammate Sarah Lampard joining her on the track.
"It's nice to have them there," Pearce said.
"Sarah, having her come down this week is great – a bit of a laugh there as well."
The entire AFLW playing group is committed to improving their individual games, regularly attending extra sessions and observing the boys on the field.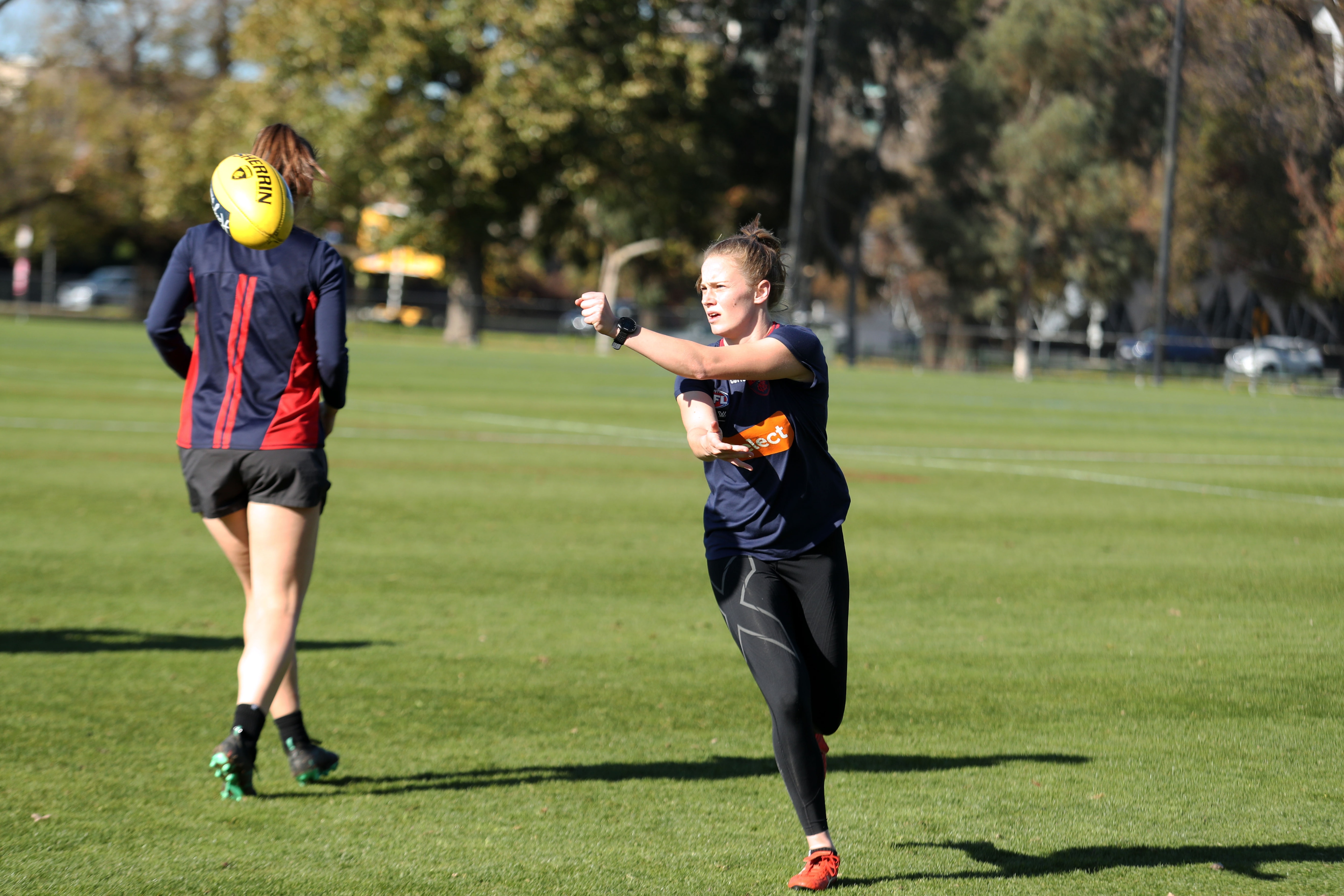 Pearce has been able to look up to the likes of Max Gawn and Braydon Preuss, taking notes on how they utilise their skill.
"Staf's given me pointers on what they've been working on and I've been able to see them do it which is great," she said.
"Obviously watching them in games as well, learning off them is great."
These extra tips are going to allow Pearce to add another element to her game next season, after what was an impressive 2019, polling second in the club's best and fairest award.
"I'm hoping to just be a bit more consistent," she said.
"I was up and down throughout the season, so as long as I can be consistent in what I'm doing – that's all I care about really."