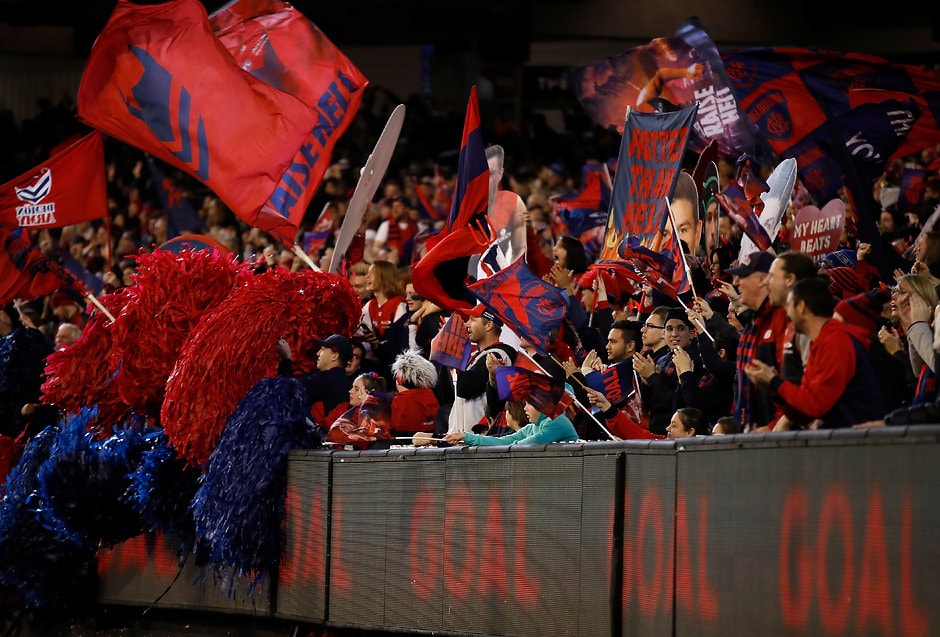 THE Melbourne Football Club has reported an operating profit of $506,276 for the year ending 31 October, 2018.
In what is the fifth consecutive year the Club has recorded an operating profit, its statutory profit, which was driven by the sale of the Leighoak gaming venue in July, equated to $6,906,468.
Chairman Glen Bartlett said the strong financial result was driven by the remarkable support of Melbourne's members and supporters.
"This is an excellent result for our Club, and concludes what has been a year of significant growth on and off the field," Bartlett told Melbourne Media.
"I would like to thank our members who signed up in record numbers and our broader support base, who lifted our match attendance to an all-time high.
"This result could not have happened without their incredible support."
Acknowledging the Club's wider connections, including the MCC, the AFL and Melbourne's commercial partners, Bartlett said many shared in the outcome.
"This year's achievement off the field is a real team effort, across the entire Club."
Bartlett then recognised the key commercial highlights of the year, which included:
A club membership record of 45,178; an increase of 2,945 members from 2017
A club attendance record of over one million for the year, including the finals series
An important gain of $7.029 million from the sale of the Leighoak venue
The repayment of a further $1.5 million in debt