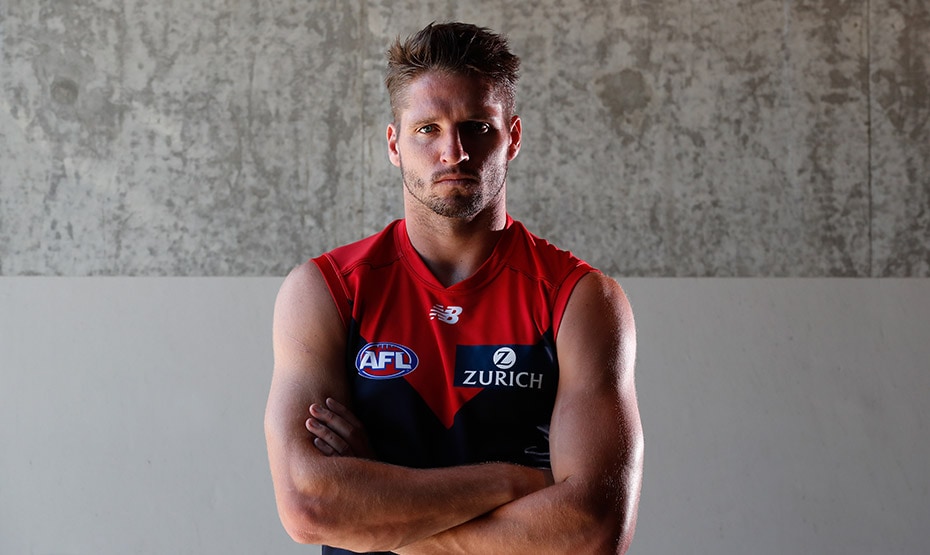 While we are disappointed to lose the high-quality player that Jesse is, we respect this decision
Josh Mahoney on Jesse Hogan
JESSE Hogan will depart the Demons and become a Docker, with the two clubs agreeing to terms on Wednesday.
Melbourne receive picks No.6 and 23 in exchange for the forward, while Fremantle also obtain pick No.65.
The deal comes after a speculation-filled Trade Period, with 23-year-old Hogan weighing up the prospect of a return home to Western Australia, despite having one year remaining on his contract.
"Having arrived at the club as a 17-year-old, this is the first time Jesse has expressed the desire to potentially pursue an opportunity to return home," General Manager of football operations Josh Mahoney told Melbourne Media.
"We said we were open to this, as long as a deal was something that would benefit the Melbourne Football Club, to which Jesse was in agreeance with.
"We feel this is a trade that has not only helped Jesse and will help him going forward, but has also benefited us and allowed us to address some immediate list needs."
After what has been an extremely difficult period personally, which included the loss of his father and a testicular cancer diagnosis in 2017, Hogan's desire to return to his home state deepened this past season.
"While we are disappointed to lose the high-quality player that Jesse is, we respect this decision and his request for a trade," Mahoney said.
"Jesse has been through some significant personal trauma in the past 18 months, and he has close ties to family members, including his mother, brother and sister, back in Western Australia.
"As a club, we understand that being closer to family in Perth is Jesse's priority, and we appreciate the positive impact this can have on his wellbeing."
Since debuting against Gold Coast in round 1, 2015, the forward has played 71 matches, including 20 this past season.
He kicked 47 goals before a foot injury ruled him out late in the year, with the round 21 clash against Sydney being his last for Melbourne.
Mahoney thanked Hogan for his six years and significant contribution to the club.
"Jesse has been a very important player for us and the building of our forwardline in recent years," Mahoney said.
"We hope this move helps him personally, and we wish him all the best in the next phase of his career."