AFTER 34 years in the football industry, Todd Viney is now preparing for life away from the game.
And that life is set to be on a farm.
The 53-year-old announced that he'll be stepping down from his role as Melbourne's player personnel manager on Wednesday, and he's looking forward to his next adventure.
"I've been here for a long time," Viney told Melbourne Media.
"I just think for my life right now I need a bit of a change up, a new direction, a new challenge.
"I was probably hoping, like everyone, that this year was going to be a better year, but it wasn't to be."
Viney, who pulled on the red and blue from 1987 to 1999, is a great of the club, but is now preparing to embrace retirement and embark on a new journey.
"For me and my family, it's time for me to look at some other challenges," he said.
"I bought a farm, would you believe, so I've got a farm which I'm taking over in the middle of next month.
"I'm going to spend at least 12 months sitting on the farm, trying to milk the cows and ride the tractor and get used to what farming life might be like."
Although Viney admits he has no experience "whatsoever", he's doing his research and is ready to give it a crack.
"YouTube is getting a bit of a hiding at the moment, and Google – I'm googling how to do everything," he said with a laugh.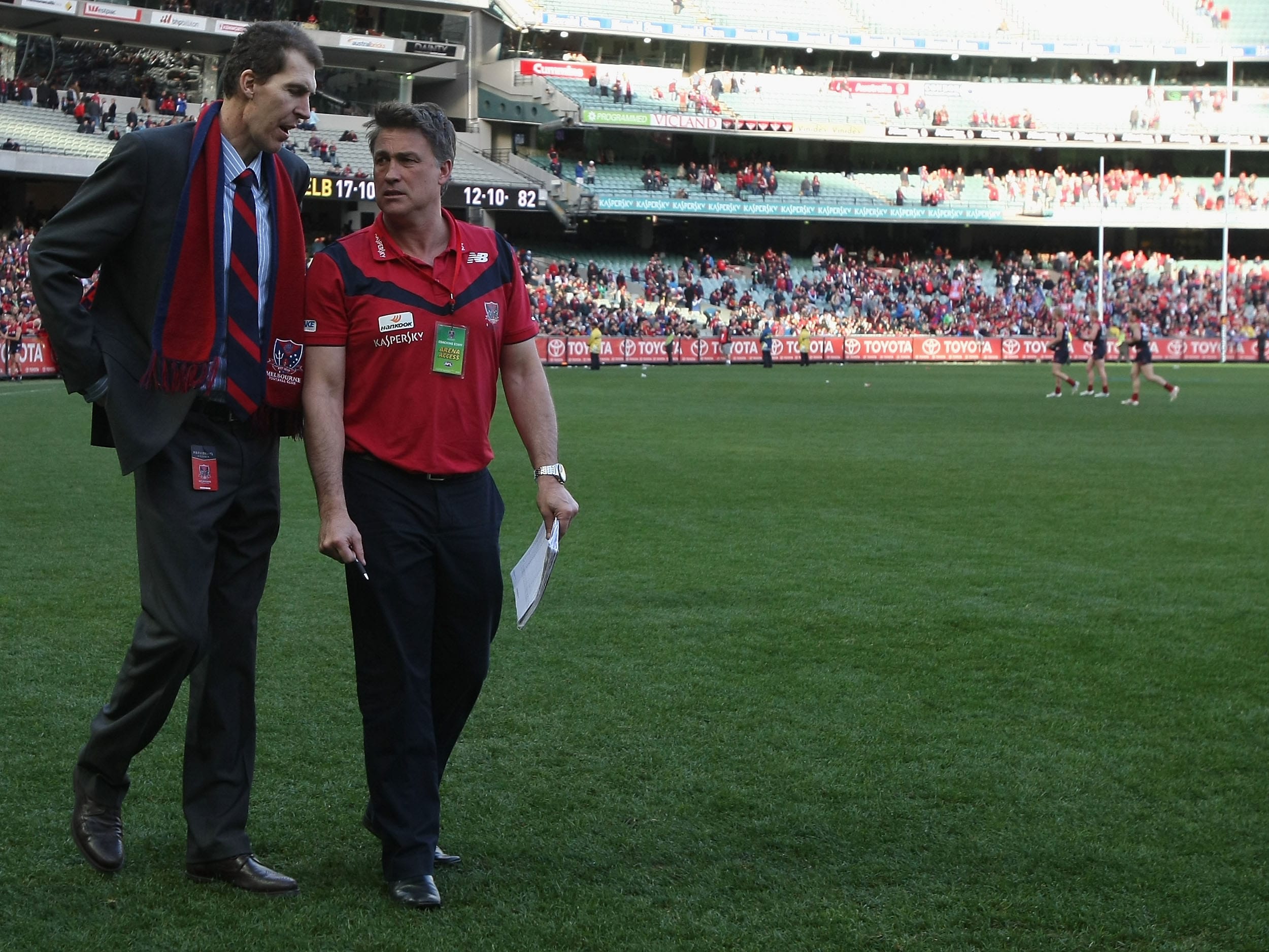 It'll certainly be a change of scenery for Viney, but one that is overdue.
While the former skipper has thoroughly enjoyed being immersed in football for a long period of time, the demands of the game undoubtedly take their toll.
"It's been 34 years in the AFL system in one way or another – as a player, as a coach, an administrator," he said.
"I've enjoyed absolutely every minute of it, but it does consume you.
"I'm just looking forward to seeing what else is out there really. I'm taking 12 months to stop and smell the roses.
"Obviously [I'll] continue to watch the development of the Demons – getting back to playing finals footy and hopefully challenging for a premiership, which I honestly believe they're very capable of doing.
"It's going to be looking from afar, but just seeing what other challenges may unfold in that period of time.
"You feel like after 34 years sometimes you become institutionalised, so it's going to be nice just to have a little break and see what else is out there."
It's been a long, successful journey for Viney, and one which has helped him grow as a person.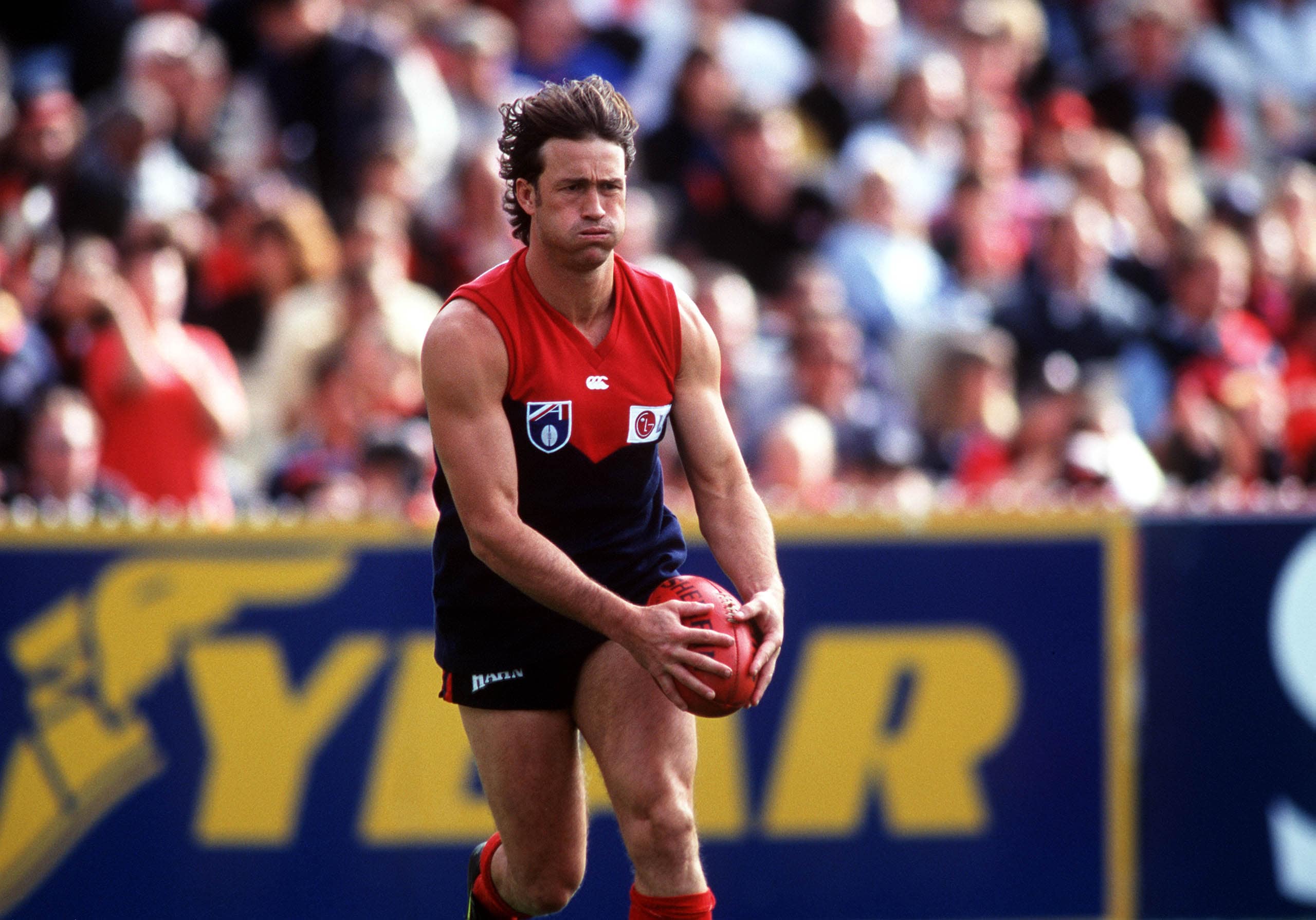 "From the age of 20 when I first came here, to the age of 53 which I am now, it's been a long journey," he said.
"Obviously I've been very lucky to have some great mentors through that period of time and met some great people through the footy club.
"No doubt, the place has really shaped me into the person that I am today. A lot of the values and behaviours that have been indoctrinated into me over a period of time has made me who I am today.
"So I'm very grateful to the club for the opportunity to be a part of it."
The dual best and fairest winner and Team of the Century member did it all on the field for the Demons, before his significant contributions continued post-playing career.
Viney re-joined the club in 2010, working in player management before becoming the caretaker coach the following season.
"I [coached] five games – it seemed like five years at the time," he said.
"To coach the team for a short period of time was great again, not that my record reflected that."
His involvement with the club is rivalled by few, with his son Jack ensuring the Viney legacy will continue long into the future.
"It's hard to believe when you have children that one day your son will play AFL footy," Viney said.
"But then to follow in your footsteps and to be captain of the club that you were captain of – the oldest footy club in the world – I think it's the first time it's ever happened at the Melbourne Footy Club.
"It's certainly something you reflect on and say that's fantastic."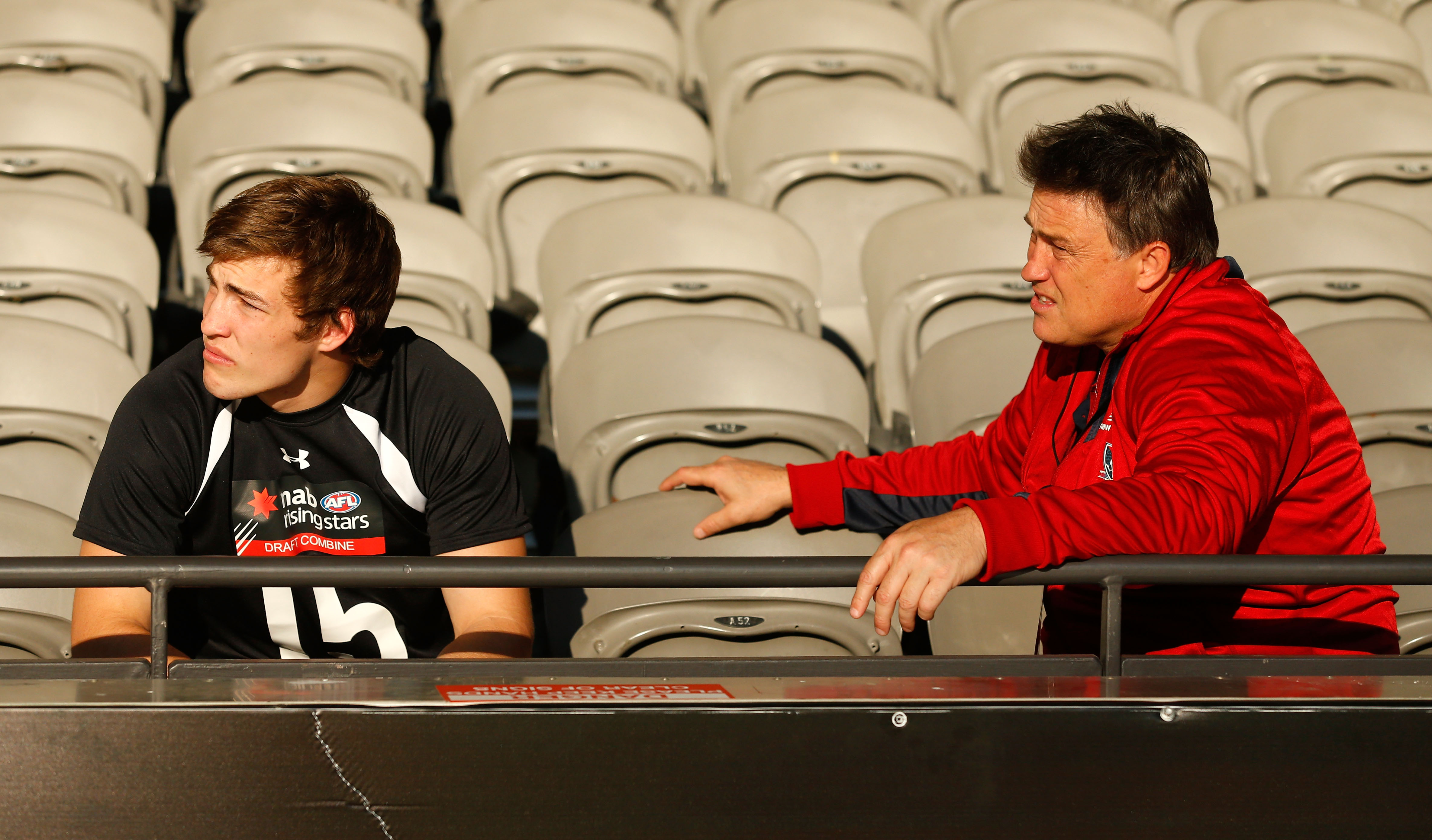 There are countless reasons for Viney to watch on with interest in 2020, even if that is all the way from his farm.
With a rich history in the red and blue, he's certainly set to be a Demon for life.
"It's in my blood," he said.
"It's obviously been a big part of my life, my son's playing here, so there's only one club for me and that's going to be watching the Demons play and hopefully do really well and win that illusive premiership.
"I couldn't do it when I was playing, I was hoping it might've happened in this nine-year block that I've been back, but if it's next year or the year after I'm certainly going to be one of the thousands that is going to be extremely happy and joyful about that great accomplishment."