A TALENTED list, a fresh start and the opportunity to call the MCG home were all factors in Adam Tomlinson's decision to join the red and blue.
The former Giant utilised his rights as a free agent to sign with Melbourne on Monday afternoon, and can't wait to get started.
"It's a great football club – it's one of the big football club's in Victoria," Tomlinson told Melbourne Media.
"When I caught up with Goody (Simon Goodwin) he was really impressive, and the characteristics of the football club are what aligned with me and that was the main reason I wanted to come here."
There is a lot to look forward to for the 26-year-old, who believes success is just around the corner for his new club.
"I look back to 2018 when I was playing with the Giants and we played at the 'G and got touched up," Tomlinson said.
"The exciting, free-flowing, fast-play football was really good.
"Obviously, 2019 didn't go to plan, but we'll be able to bounce back and play some really good football."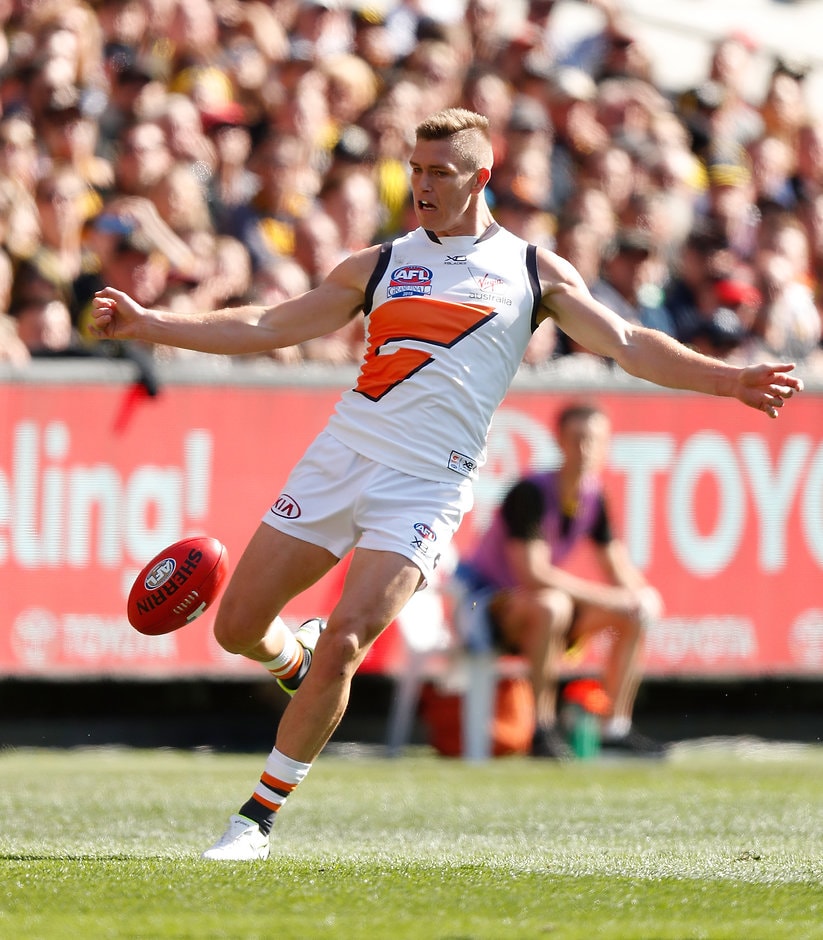 Tomlinson, like all Melbourne players, is hopeful of a return to September action in 2020, and he thinks his personal experiences will add value to the team.
"Last time we were on the big stage (2019 Grand Final) it didn't really go well, but definitely, you grew up wanting to play at the MCG in front of a big crowd, so fingers crossed it's full every week," he said.
"I've been able to play finals footy the last four years and the experience to be able to play and experience what Grand Final week is like is something that you can't describe and it's more than what you think it's going to be as well.
"It was amazing to be a part of and obviously it didn't go to plan, but I'll never forget it and learn for next time."
At 194cm, Tomlinson's versatility is one of his greatest strengths, playing all over the field throughout his career at the Giants.
But with an elite endurance for a man of his size, Tomlinson could be most effective running up and down the wing for the Dees.
"Hopefully [I can play] through the midfield or up forward, but honestly, wherever I'm needed I'll play and give it my all," he said.
"I pride myself on working hard and when I play on the wing it's sort of part of the role.
"You've got to get up and back and obviously run a lot of k's, but I actually don't mind getting inside and getting my hands on the ball."
Although Tomlinson has already played 140 career games, he has no doubt his best footy is still in front of him.
"I still think I've got a lot more to give – I've only sort of scratched the surface in the midfield," he said.
"I've played a lot down back and up forward and I think I've got a lot more to give."
Tomlinson, whose season with GWS finished just 10 days ago, will now be orchestrating a move back home to Victoria, before joining the Dees for a big pre-season in November.