CONCUSSION doesn't just affect football careers, it affects lives.
And that is all too familiar for Kade Kolodjashnij.
The first-year Demon came to the club with a history of head knocks, and saw his misfortune continue in 2019.
In just his second game for the Dees, Kolodjashnij suffered delayed concussion, ruling him out for seven weeks of footy.
The 24-year-old made a gutsy return via the VFL, but just two weeks later, he succumbed to another knock, ending his season – a disastrous one at that.
And while it's frustrating, painful and scary all in one, the man himself remains optimistic about what is to come.
"I think the main thing is just surrounding yourself with positive people and it'll all wash over hopefully," Kolodjashnij told Melbourne Media.
"You definitely question yourself at times. Obviously, you've only got one brain and your health is pretty important.
"At the end of the day, footy is just a game, but I'm just hoping now I can get away and see some specialists and really get on top of it and really give myself the best crack at getting back to AFL."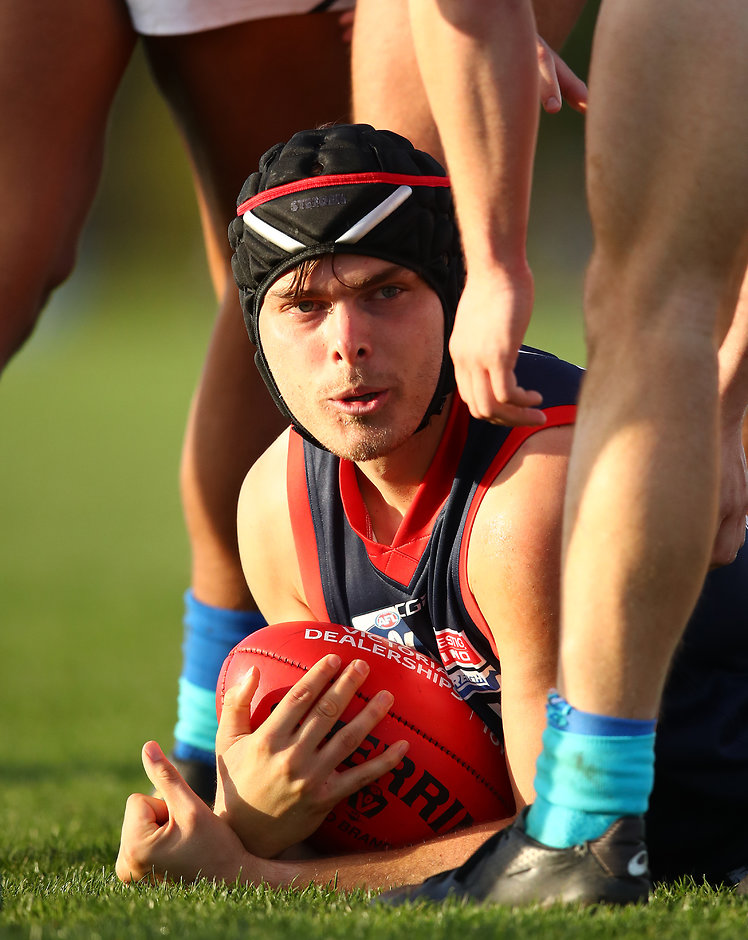 The Tasmanian born wingman has gone through some dark times and says his troubles have taken a toll on his family as well.
"I think they're more worried than me, to be honest," he said.
"Mum has been texting me most days throughout the year, asking me how I'm going every day.
"Obviously she wants the best for me, but they said it's up to me. At the end of the day it's my life, and I love footy. I've played since I was 12 years old and to finish now, I'm sure I'd have regrets.
"I just want to give myself the best opportunity to get back and play AFL footy."
Since coming across from the Suns with teammate Steven May, Kolodjashnij hasn't had luck on his side.
An adductor injury in the pre-season delayed his start, before the head knocks ravaged the remainder of his campaign.
"It's been very tough – obviously haven't played a lot of footy this year, only managed the two senior games which is not ideal," Kolodjashnij said.
"I had big goals coming to the club and obviously a few concussion issues throughout the year limited my time on the field which was pretty frustrating.
"Obviously coming to a new city as well, new teammates, it was very challenging and difficult, but I'm just looking forward now to resetting, getting away, getting my body right, and starting pre-season day one."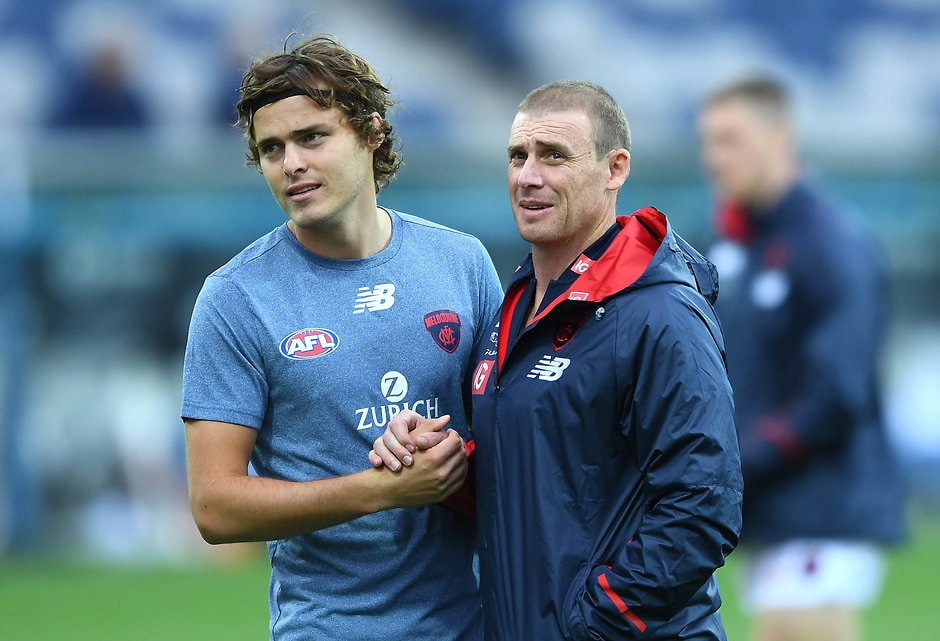 Kolodjashnij, who was recruited with pick No.5 in the 2013 National Draft, spent the first five seasons of his career at the Gold Coast, where his concussion troubles first surfaced.
"I never really had much history until about my third year, then it all just came in the last three years," he said.
"It's been very frustrating, a bit of bad luck – in the wrong spot at the wrong time unfortunately."
It is difficult for someone who has never experienced concussion to comprehend exactly what it is like to cope with.
Kolodjashnij, a veteran of the injury, says dealing with the symptoms daily is harder than it looks.
"It's not your normal injury, obviously," he said.
"You can't see it physically, so you come into the club and you're feeling a little bit off, but everyone thinks you're fine, which is probably the most challenging bit.
"It's more like a hangover, I guess.
"When you wake up on a Sunday, you've sort of got the headaches, a few migraines and you're just feeling off.
"Obviously in this environment it's really tough because you're training every day, you're coming into team meetings and so on – it's definitely challenging."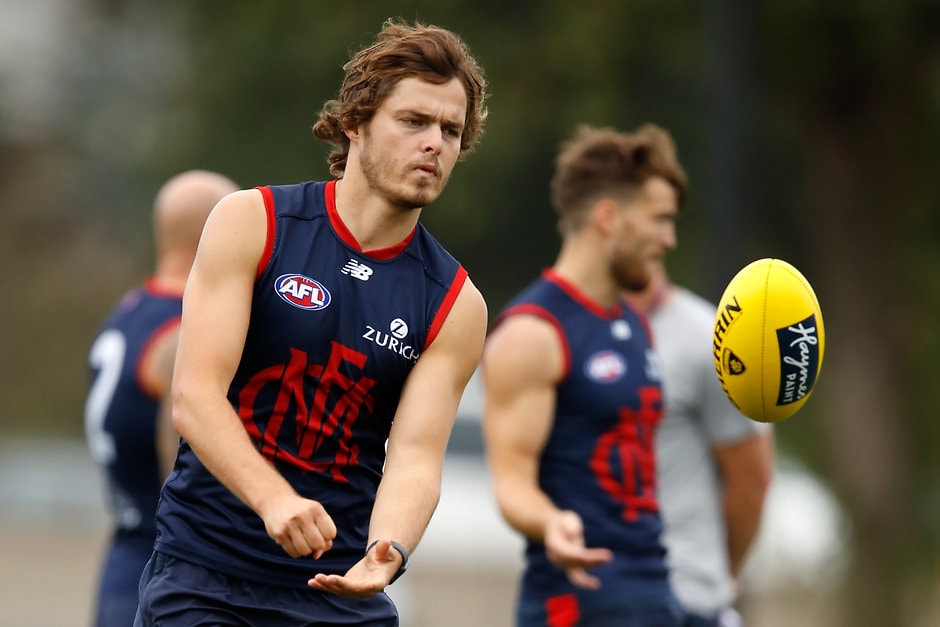 It's a confronting injury that has required Kolodjashnij to weigh up his future, but he is confident with where he stands at this point in time.
"It definitely takes its toll, for sure," he said.
"You sort of question yourself a little bit, I guess, during the period, but you see the light at the end of the tunnel, and I'm just hoping now I can do an Angus Brayshaw and come back stronger than ever.
"Hopefully it's all behind me."
The classy left footer has taken big steps forward in his recovery recently and has no doubt his return to the field will be sooner rather than later.
"I'm back doing a bit of light training now – in the gym, I've had a few jogs, I'm definitely on the mend," Kolodjashnij said.
"I will sit down now with the coaches and go through an individualised off-season program and get myself in the best shape possible to get back to pre-season."