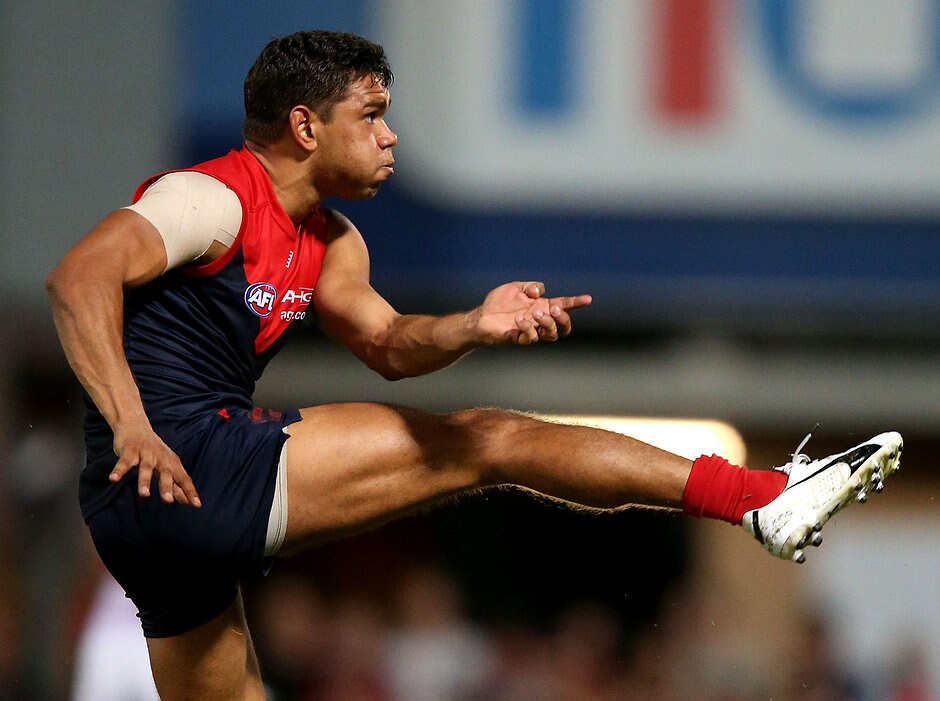 The positivity that the boys have had this year has been unbelievable and I've definitely enjoyed this year this year the most compared to a lot of years gone by
Neville Jetta
NEVILLE Jetta says any number of Melbourne's talented young list can take their game to the next level in 2017.

Praising the likes of Jayden Hunt and Josh Wagner in Melbourne's backline, Jetta said another pre-season would put Melbourne's young players in good stead for the year ahead.

"I see Angus Brayshaw and Christian Petracca going to another level; Hunty [Jayden Hunt] as well," he told Melbourne TV.

"Oscar [McDonald], [Josh] Wagner, [Dean] Kent – all of those guys in their second and third season … need another pre-season to be able to really take hold of games and blow it a part."

Jetta said a proper pre-season was integral to enduring the physical and mental intensity of the AFL season, particularly for young players.

"It starts with five months of building up. The off-season can either go two ways; you can sit back and relax and enjoy the year you had or try to improve," he said.

"I'm really excited to see what they can do over the pre-season, but also then carry it into the season."

The veteran defender said he could not speak more highly of Paul Roos and said the former coach had helped to instill confidence back into the players.
"I think it's the belief within the club; we went through some hard times and you forget why you're here and why you got drafted and the belief you had when you got drafted," said Jetta.

"I feel like he [Roos] brought that back in and gave everyone confidence in not only their own game but the team as well.

"The positivity that the boys have had this year has been unbelievable and I've definitely enjoyed this year this year the most compared to a lot of years gone by."