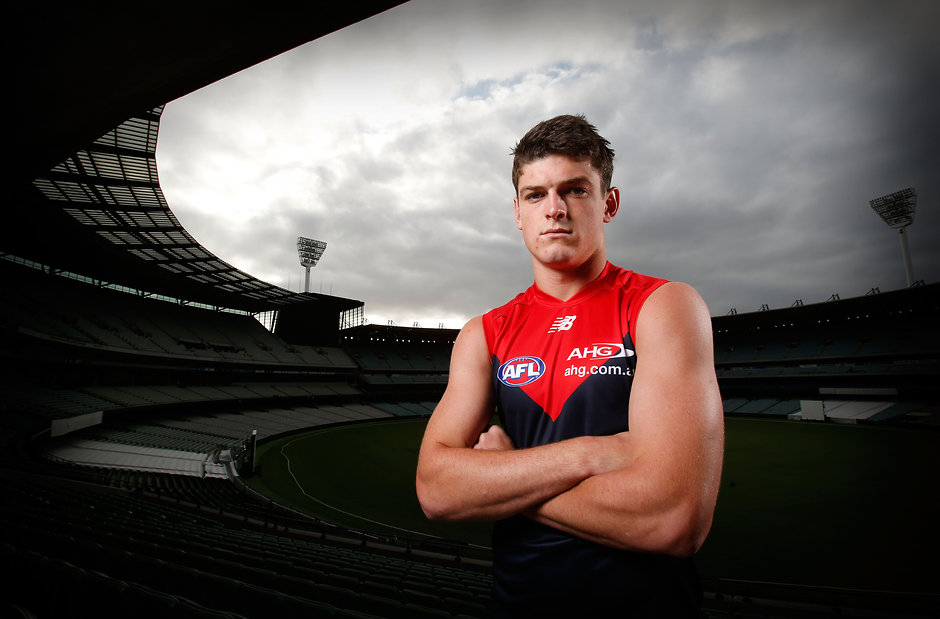 It's just hard to watch when all you want to do is be out there and be amongst it and have a crack. I'm just super excited to be back in the team
Angus Brayshaw
ANGUS Brayshaw says it's been "a frustrating couple of weeks" dealing with a knee injury, but he is adamant he is ready to go against Essendon at the MCG on Saturday.
Brayshaw, who suffered a knee injury in the opening seconds of Melbourne's first NAB Challenge clash against Port Adelaide in Elizabeth in February, said he craved being out on the park in round one.
"Watching the boys win on the weekend was great to see, but really I just wanted to be out there with them and be part of what we're doing at the moment," he told melbournefc.com.au.
"It was great to get the win and I think the boys showed a lot and what we can do. We've made some big strides over the pre-season and I'm just really keen to be part of the group and where we're going at the moment.
"We've got a lot of improvement to do, but it was great to grind out the win. You can always learn something watching on from the sidelines and I felt like watching a game from a different angle, I picked up on some different perspectives.
"All the same, it's just hard to watch when all you want to do is be out there and be amongst it and have a crack. I'm just super excited to be back in the team."
Brayshaw has played the past two practice/intra-club matches for Casey and said he was now focused on playing his role for Melbourne.
"I've had a couple of runs with Casey, so now it's for real and for four premiership points and it's my first crack at it," he said.
"I really just want to play my role for the team and the coach has been really clear on what that role is and how I go about doing it.
"I think the thing for me now is getting out there and having a crack. It's a really exciting place to be and I just want to be a part of it."
Brayshaw said the recalled Heritier Lumumba, who has played the past three practice/intra-club matches with Casey, after surgery on both ankles at the end of last season, was also eager to make an impact against the Dons.
"He's poised to play a really important role for the team and he's a really super exciting player for the team, so I can't wait to see him back out there as well," he said.