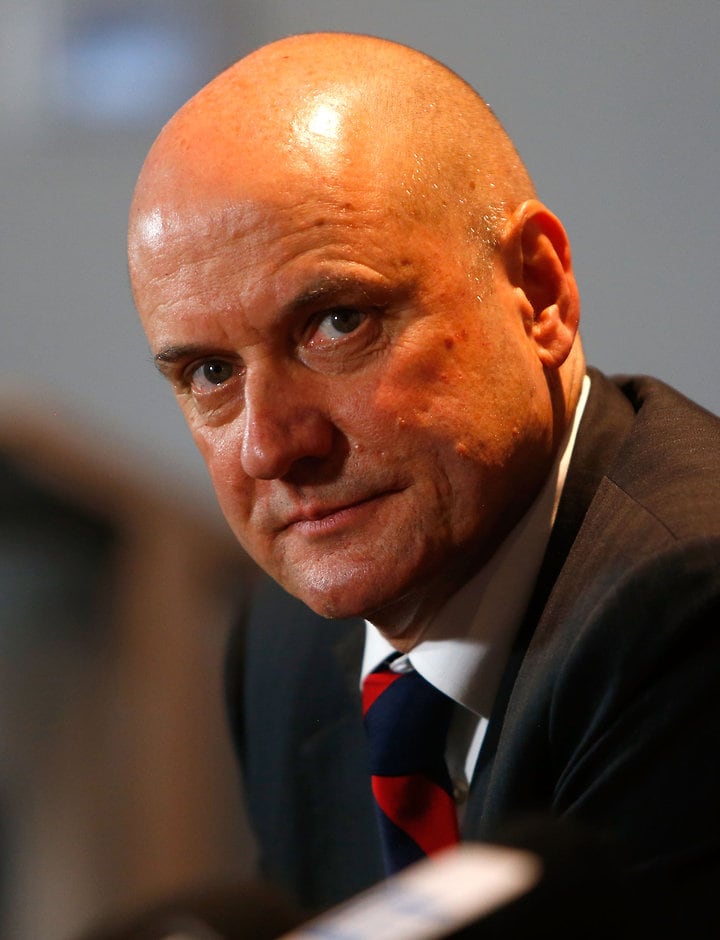 CHIEF executive Peter Jackson has extended his contract with the club and will remain CEO until at least the end of 2017.

Chairman Glen Bartlett announced on Thursday that Jackson had committed for another two years with Melbourne. Jackson was originally contracted until the end of 2016, before his new deal was announced.

"We're delighted as a board that Peter has re-signed until at least the end of 2017. I think the most important thing was that he was that passionate and invested in the club to keep going," he melbournefc.com.au.

"If you think about when he initially came in for six months and did a review in 2013 – he's really been invested in the place and a lot of the hard yards have been done to set it up. He really wants to be part of the next couple of years.

"From a stability point-of-view, to have a very, very good CEO, who is competent and experienced and will continue with the strategy that's been developed with the board – and the execution of that – is critical. We got on the front foot, Peter and I, and we signed his contract this morning (Thursday)."

Bartlett said he was keen to keep Jackson at the helm, given coach Paul Roos was handing the baton to his successor Simon Goodwin at the end of the 2016 season.

"It's been on my mind for a while. The two most important things a board does is appoint the senior coach and the CEO," he said.

"Having a situation where Roosy finishes next year and Simon Goodwin is well in place as part of the succession plan – to then have Peter finish at the same time would've been less than ideal.

"To not only have Peter extend, but him put his hand up and be passionate about wanting to be involved and continue is fantastic. The board is working really, really well as a group and working very well with the management group. We're all playing our role and it's a very exciting time at the Melbourne footy club."

Bartlett said Jackson and Roos had been instrumental in reestablishing and building new foundations for the future.

"The great thing with Peter and Roosy is that they're focused on the development of people. To see the way Peter's executive leadership team is developing is fantastic," he said.

"The way the club is being run financially, with the work that Chip's doing (chief financial officer David Chippindall), and the branding work and logo launch last week in [general manager of marketing and communications] Jen [Watt's] area is fantastic. The way that [general manager of football operations] Josh Mahoney's developed and the excellent results his team has had again – in terms of trade period and list management work – is also fantastic to see.

"The focus has been on development – and developing the right behaviours and culture of the club – and I feel that it's been a hard couple of years sorting some things out and getting some things in place. But I'm really looking forward to working with Peter going forward, as we climb the ladder and get some rewards."

Since arriving at Melbourne in May 2013, Jackson has been instrumental in helping turn the club around.

He lured 2005 premiership coach Roos out of retirement to guide the team and then appointed Goodwin as his successor.

Jackson has also overseen a transformation of the club's football and administration staff. And he has also guided Melbourne to profits each year he has been at the club.

A successful businessman before he joined the AFL industry, Jackson was Essendon's chief executive and managing director from 1996-2009.

He was at the helm with the Bombers won their most recent premiership in 2000.

After 13 years at the Dons, Jackson became chairman of AFL Victoria, before joining Melbourne as CEO two and a half years ago.