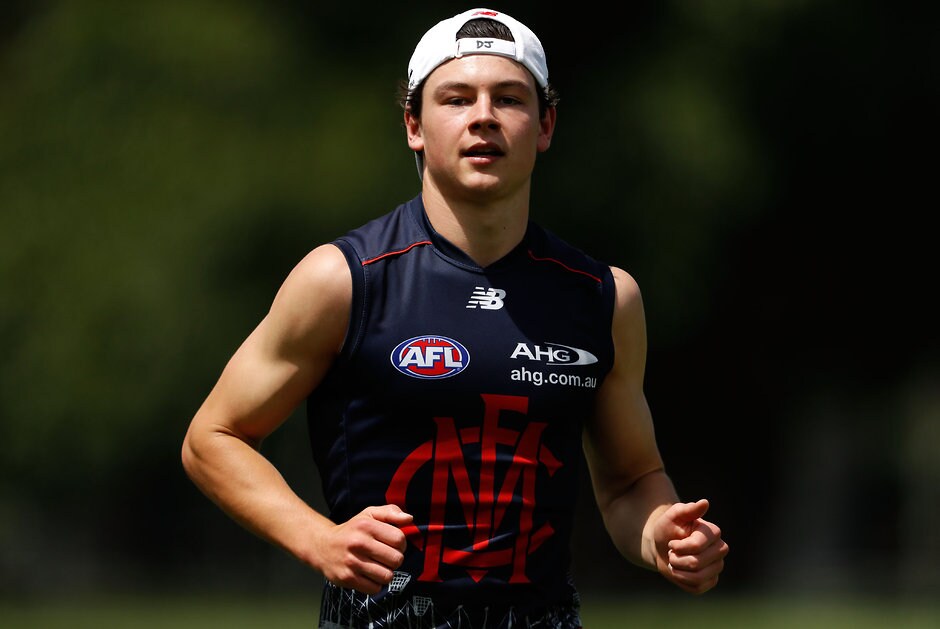 THE role of Indigenous players at the highest level of the AFL looks set to continue with approximately 15 per cent of all draftees in 2016 identifying as Indigenous.
This year, 21 Indigenous players made it onto an AFL list in the 2016 NAB AFL Draft period, the highest number in 10 years.
AFL General Manager Game and Market Development Simon Lethlean said the AFL Indigenous Programs were delivering talent from remote communities, regional towns and metropolitan centres all across Australia, giving young Indigenous men the chance to shine on the national stage.
"To see 15 per cent of all players drafted to an AFL club this year identify as Indigenous shows the strong links between football and Indigenous Australians," Mr. Lethlean said.
"We are really proud that our programs at the state and community level are working to identify and promote Indigenous footballers."
Thirteen of the 21 Indigenous players drafted, or selected as a Category B rookie in 2016, have been involved in AFL programs designed to fast-track their development and support their dreams of reaching the elite level.
"The high number of draftees in 2016 will see the total number of Indigenous players in the AFL system reach 81, the first time since 2006 that the number has climbed above 80.
"We hope all of these young men continue to enhance their leadership capacity and continue the legacy of great Indigenous footballers who have laid the foundations for their success."
Eight graduates of the Rio Tinto AFL Flying Boomerangs were selected by AFL clubs this year, with five drafted within the first 30 selections, including two former captains in Jy Simpkin and Sam Powell-Pepper.
Mr. Lethlean said in addition to the Indigenous footballers selected, there were 24 players who were either born outside of Australia or have at least one parent born overseas.
"Our multicultural programs are an important part of our push to increase the number of AFL footballers who represent new and emerging Australian communities," Mr Lethlean said.
"We have invested in Next Generation Academies, which will use the strength of clubs to grow and develop our game, and ensure it is representative, inclusive and embraces gender and cultural diversity.
"We will continue to invest in our Indigenous and multicultural programs and provide young men and women with a clear pathway to the elite level."
Indigenous players drafted in the 2016 NAB AFL Draft and Rookie Draft
2016 NAB AFL Draft

6 Sam Petrevski-Seton (Carlton, pick #6)
12 Jy Simpkin (North Melbourne)
18 Sam Powell-Pepper (Port Adelaide)
24 Cedric Cox (Brisbane Lions)
25 Benjamin Long (St Kilda)
26 Brandan Parfitt (Geelong)
29 Shai Bolton (Richmond)
50 Kayle Kirby (Collingwood)
52 William Vigona-Rioli (West Coast Eagles)
60 Quinton Narkle (Geelong)
64 Dion Johnstone (Melbourne)
75 Benjamin Davis (Adelaide
2016 NAB AFL Rookie Draft
5 Kym Lebois (Carlton)
6 Tyson Stengle (Richmond)
7 Mitchell McCarthy (Collingwood)
36 Yestin Eades (Essendon)
38 Brady Grey (Fremantle)
48 Jamaine Jones (Geelong)
49 Shaun Edwards (Sydney)
Category B Rookie (Next Generation Academy)
Ben McNeice (Multicultural, Essendon)
Emmanuel Irra (Multicultural, Port Adelaide)
Francis Watson (Indigenous, West Coast Eagles)
Tarir Bayok (Multicultural, West Coast Eagles)
Tristan Tweedie (Indigenous, Western Bulldogs)