EVERY Tuesday night, Melbourne's AFLW coach, Mick Stinear, has been running an optional training session at Gosch's Paddock for the girls playing in the VFLW.
And the turnouts have been exceptional.
"It's just a great opportunity to get them together and work on their fundamentals and really try to get some serious development in at this part of the year," Stinear told Melbourne Media.
"There's not the pressure of AFLW and the time constraints, the girls can actually really hone in on their game and take some good steps forward in terms of their own game."
The Dees' AFLW season came to an end in March, but most of the players have continued to work on their craft over the off-season, lining up for the Casey Demons in the VFLW.
With a heavy workload year-round, finding the right balance is going to be key for the group's success.
"It's something you've got to be careful of – footy 12 months of the year – but the girls' commitment is fantastic," Stinear said.
"A lot of the girls are on individual plans, so they've got holidays – we encourage them to have time away from the game. Then it's all about finding the right balance of games for the players.
"You don't want them playing 12 months of the year, but you certainly want them having the opportunity to play and develop."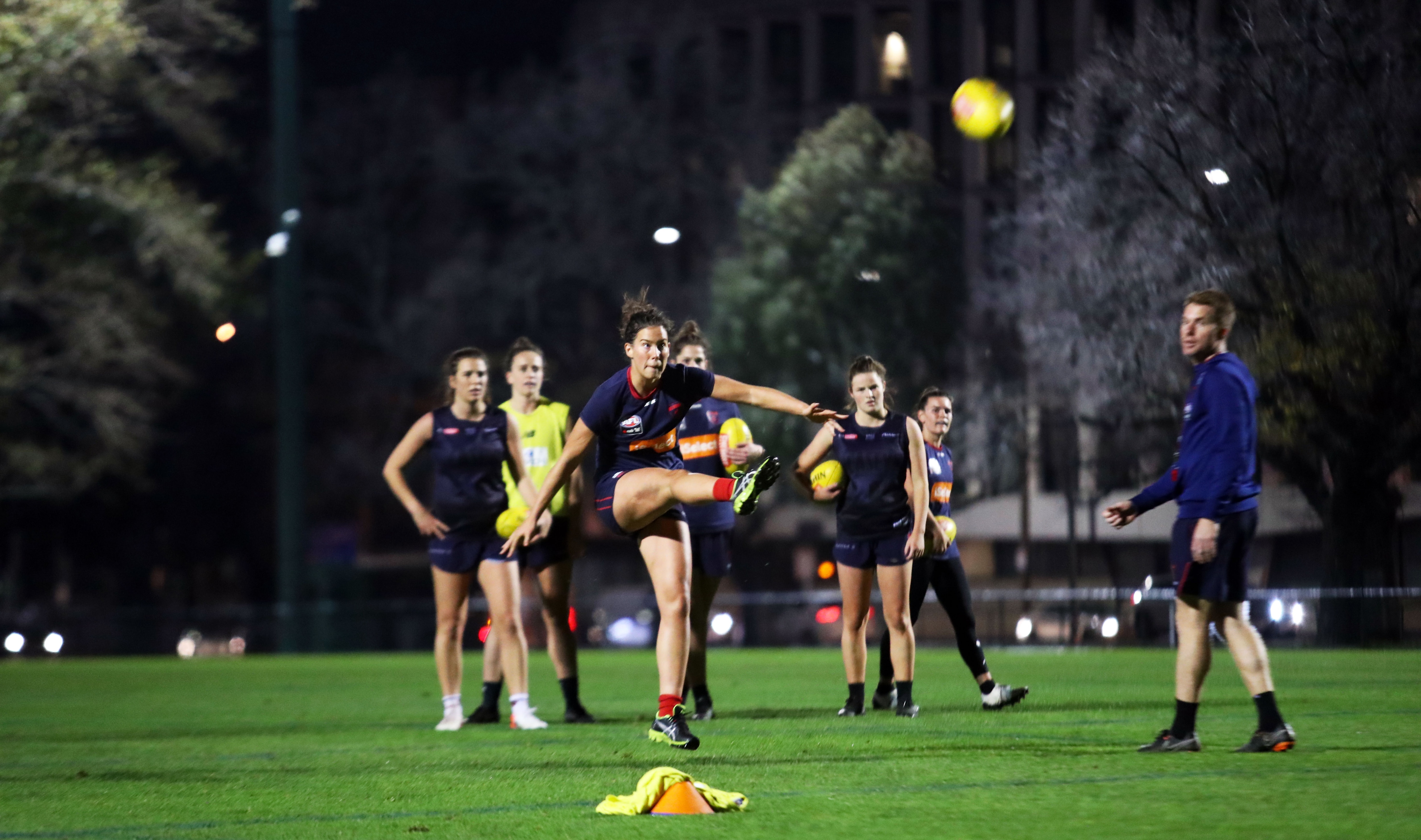 These sessions during the winter period are invaluable for the young side, and Stinear is looking forward to seeing the hard work pay off.
"The girls' attention to detail has always been terrific," he said.
"It gets you excited for AFLW when it comes around. It's a critical time of the year to develop our players."
There's an indifferent schedule in the AFLW, with the two-month competition kicking off in February, so now is a crucial period for the girls to start preparing for a big 2020 season.
"This is sort of the pre-season, because when November comes around, you're only a couple of months away from games," Stinear said.
"This is the time where players don't have the pressure and the stress of execution, you can actually ingrain habits and good behaviors and give you a good platform for when AFLW starts."