WHILE it's technically the AFLW off-season, the girls are still hard at work.
With a VFLW campaign in full swing, many of the Melbourne girls are in action down at the Casey Demons, led by Bianca Jakobsson – one of three skippers.
"I'm super humbled to be co-captain and it's a good group down there – not just the AFLW-listed girls but the VFLW girls and the program they've put together prior to us coming in," Jakobsson told Melbourne Media.
"On the weekend we had 11 AFLW girls in, which was our most for the season. It's been pretty bolstered, so it's been a good group down there that we have training."
Although the bulk of Melbourne's list has remained in the red and blue, a few of the girls won't be representing the Demons over the winter.
"We have a couple at Darebin (Elise O'Dea and Lauren Pearce), we have Newy (Aliesha Newman) at Williamstown, and then Daisy (Pearce), Paxy (Karen Paxman) and Tegan Cunningham aren't playing at the moment," Jakobsson said.
"But we have the majority of the girls down at Casey – whether they're on holidays or filtering in and out – so it's a pretty good group down there."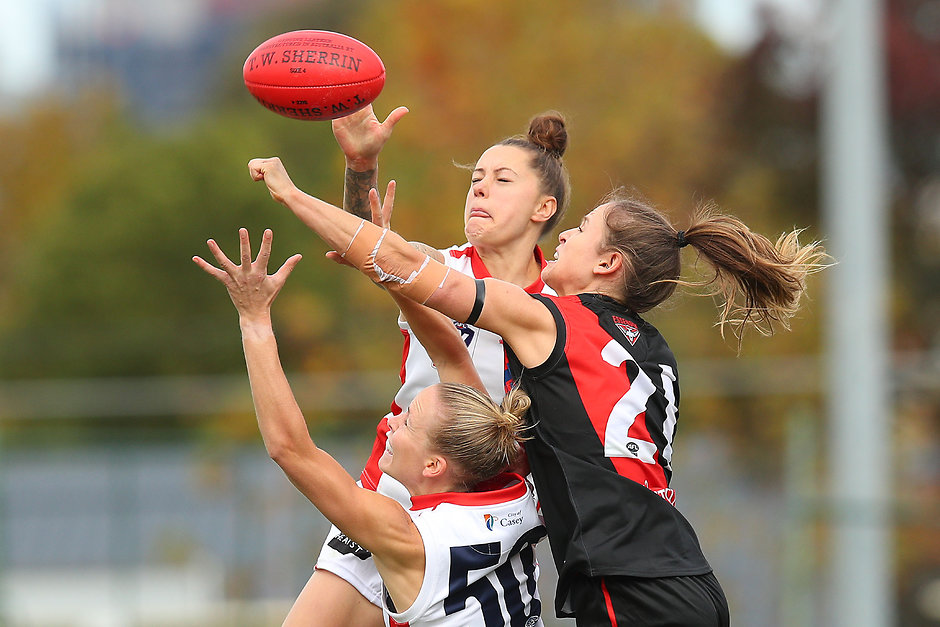 And while some of the girls will be lining up against each other this season, the club has a program in place to ensure the bond remains strong heading into the fourth year of AFLW.
"Every Tuesday we're in here – the AFLW girls come into AAMI Park and we get access to these facilities and train under Mick (Stinear) as well," Jakobsson said.
"Being able to get the whole group together all year round is going to be really good for us come AFLW season."
The Demons already have their sights set on 2020, but there is a lot of work to be done between now and then.
With such a heavy workload all year, the girls are made to take a break at some stage during the winter period to ensure they can get themselves refreshed.
"I went on a holiday before the VFLW season … so you do get your break which is nice," Jakobsson said.
"A couple of girls are over in Europe at the moment and they'll be back playing in the backend of the season, so it's nice to have that mental break and get away."
While the girls' time off provides an opportunity to reset mentally, it also allows them to get their bodies primed for the season.
"We have different blocks off, so it might be a four-week block here for different players and that's aiming to get the weights and running in without getting the bodies hit playing games," Jakobsson said.
"If you're around you're training and you're in at the club, so it's definitely a 12-month commitment.
"It's pretty crazy. You finish VFLW and then you've got a couple of compulsory weeks off, then you're into your pre-pre-season, which is your running program to get you ready to hit the ground running come AFLW pre-season.
"If you take too much time off there, you're not ready to go, so it's not much of a break."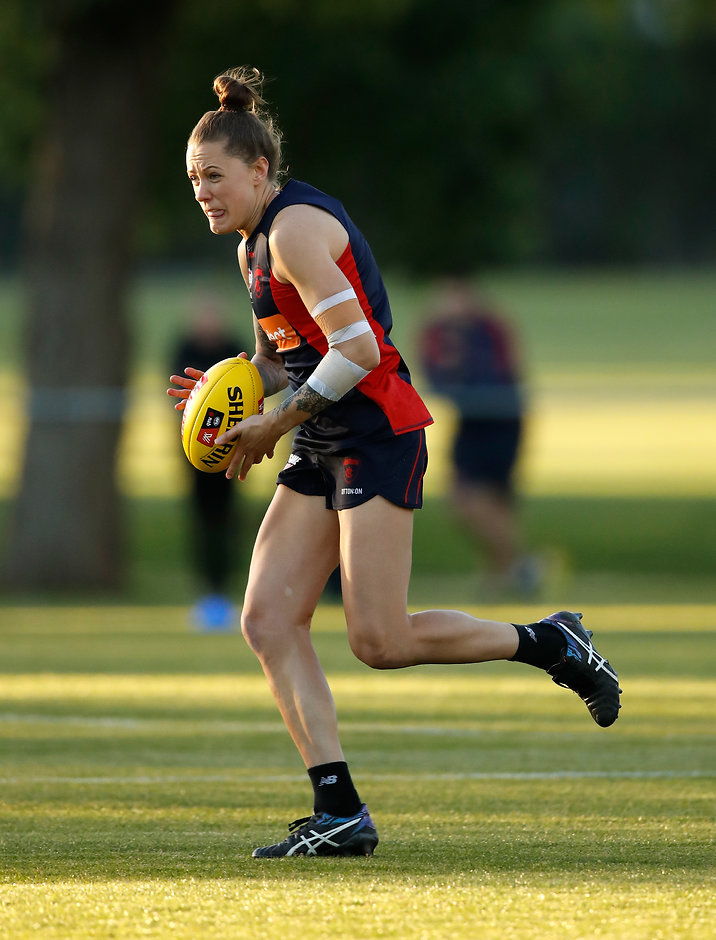 It's undoubtedly a challenging schedule for the girls, but Jakobsson isn't complaining one bit.
Similarly to her teammates, the 26-year-old loves her footy and isn't looking to miss too many matches at all.
"Obviously we've got the bye this weekend, but I'm looking to play as many games as I can," she said.
"You're training all year and when you're on the sidelines you're itching to play anyway.
"It's a great group of girls down at Casey and I love playing with all of them."
Casey's Round 6 bye comes after back-to-back losses, following three victories to start the season.
But there have been plenty of positive signs across the board so far in 2019, with impressive performances from the likes of Harriet Cordner, Chantel Emonson, Sarah Lampard and Katherine Smith, as well as new recruit Libby Birch.