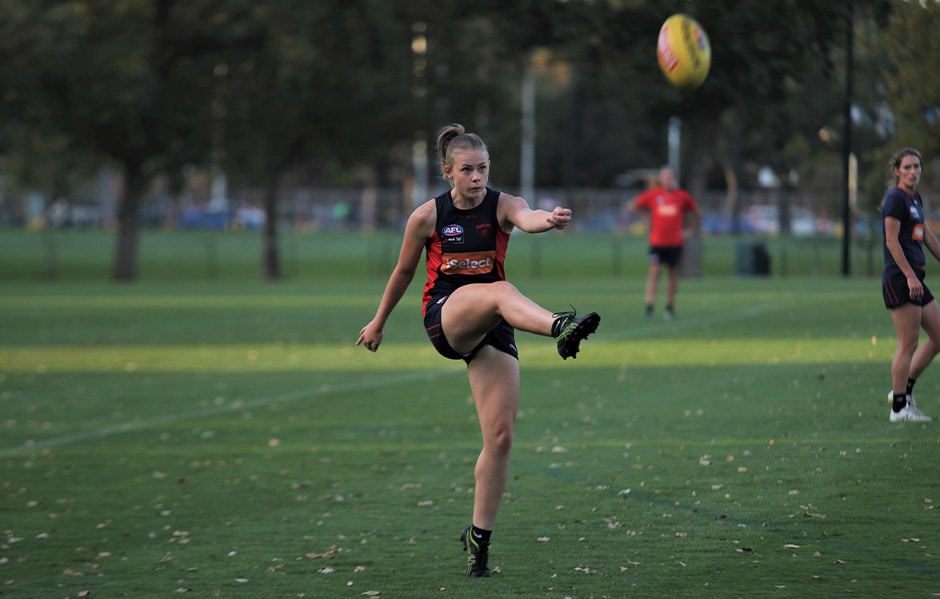 It's a tricky, tough competition, but it's exciting to get to the final round and have an opportunity to play finals
Mick Stinear
MELBOURNE has made one change for its final game of the home and away season with Ainslie Kemp set to return against ladder-leaders Adelaide on Saturday afternoon.
Kemp made her comeback from an ACL injury against Collingwood in Round 2 but has spent the last two weeks fighting for her spot back.
The forward-turned-defender has replaced Brooke Patterson in the Demons side of 21, with her ability to play at either end of the field proving a factor in the selection.
"I think she probably just brings us versatility to be able to play forward and back," senior coach Mick Stinear told Melbourne Media.
The Demons will be returning to Casey Fields on Saturday for their third home game of the season and will be looking to make amends for the two losses at the venue earlier in the year.
While Melbourne fell just four points short in both of those matches, Stinear sees this final home game as a big advantage for his side.
"We're normally used to winning out at Casey Fields – it's been a good home ground for us," he said.
"It's a nice big ground, it's perfect for our group and there's every reason for us to bring our best so I'm looking forward to it."
The red and blue currently sit fourth on the table in Conference A, with only the top-two sides from each conference set to advance through to the final's series.
But with North Melbourne (second placed) meeting Fremantle (third placed) in Round 7, the Demons will have their fate in their own hands on Saturday (barring a draw over in Perth).
"It's a tricky, tough competition, but it's exciting to get to the final round and have an opportunity to play finals," Stinear said.
"I know there's a lot of teams who want to be in that position and in previous years we've just missed out, so we get that chance and there'll be no regrets for us after the game."
As it stands, the Demons will need to beat the Crows by over 26 points (margin expected to fluctuate as the scores change during the game), to knock them out of the top-two and pinch a spot in the finals.
"To be able to do that we have to play our best footy, so there's no reason to hold back," Stinear said.
"It's a good situation to be in, I think we've learnt a lot over the three years and particularly over the six games this season.
"That should hold us in good stead to be able to bring our best, and we're going to need it against the best."
The do-or-die clash with Adelaide kicks off at 4:45pm on Saturday afternoon.