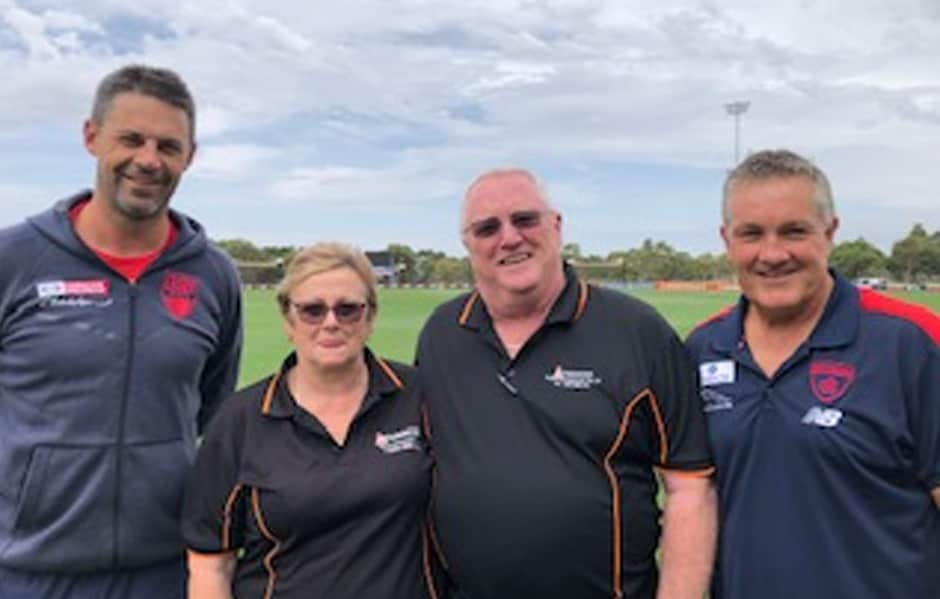 THE CASEY Demons are pleased to announce a partnership with Advanced Traffic Management for the 2019 season and beyond.
This three-year agreement will see Advanced Traffic Management's logo placed on the back of the Casey Demons shorts in both the VFL and VFLW.
The company's owner Geoff Flavel is excited to start this relationship with the Demons and feels privileged to be a part of the club.
"I have been a Melbourne Demons supporter for over 60 years and feel that partnering my family business with the Casey Demons is a way to contribute to the club's success," Flavel told Melbourne Media.
The organisation has recently relocated to Cranbourne West and is in a strong position to support both the club.
"By being a local growing business, we felt contributing to the Casey Demons was one of our ways of putting back into our local Casey community," Flavel said.
Casey Demons General Manager Peter Maynard says this partnership will be mutually beneficial and is a positive step forward for the club.
"It is very important for Casey Demons, both our VFL and VFLW teams, to form major partnerships with businesses in the local community," Maynard told Melbourne Media.
"Along with developing support from the general community, being able to build a strong partner network will underpin our financial sustainability as a club and our ability to grow our footprint in the region.
"It will also help us deliver on all our projects and programs we provide in conjunction with the City of Casey".
Advanced Traffic Management and the Casey Demons share the same values and Maynard envisions a strong connection for many years to come.
"Geoff, Shaun and their team are passionate about their local community, their business and the Casey Demons," he said.
"We look forward to working with them to build their brand, their business and our relationship."