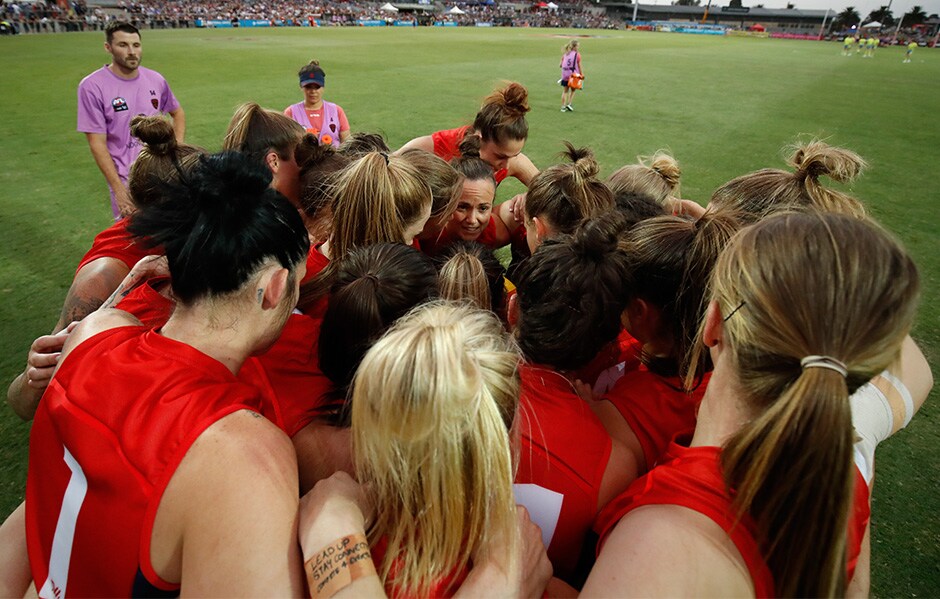 THE AFL has announced a new four-year broadcasting partnership with the Seven Network and Foxtel for the AFL Women's competition.
As a result of the new agreement, all AFLW matches will be televised live for the next four seasons.
Head of Women's Football Nicole Livingston says this partnership provides a significant opportunity for the league to grow.
"We look forward to working with all of our AFLW teams to bring to life our competition, clubs and players, with dynamic and insightful coverage through our valued broadcast partners in Seven and Foxtel," Livingston said.
"The anticipation around season three of the AFLW continues to build and the new broadcast agreement is another important milestone in the journey we are on."
In 2019, every round of the AFLW season will see two games broadcasted live on the Seven Network, while all games will be televised live via Foxtel.
The Seven Network will then increase its output in 2020, broadcasting three live matches per round on free-to-air television.
"Our supporters, players, clubs and the broader community will continue to embrace the growth of women's football and we are thrilled that every AFLW match will be broadcast live on television for at least the next four years," Livingston said.
"We thank Seven and Foxtel for their fantastic commitment to, and support of, AFLW."
In another boost for the league, all AFLW finals will be broadcasted through both channels.
Additionally, all AFLW games will be available live on the digital platforms of Seven and Foxtel, as well as on the official AFLW Live App.