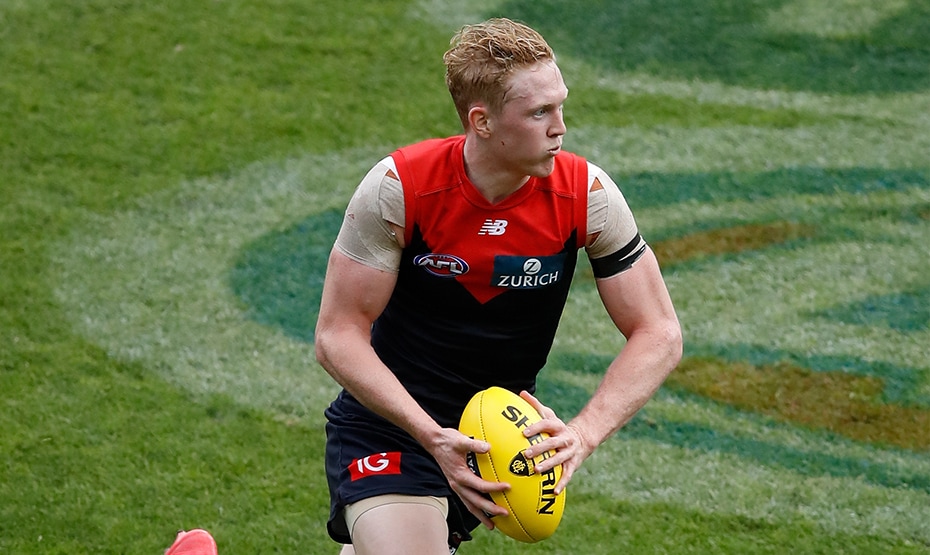 In episode seventeen of Inside Melbourne, Clayton Oliver joins Caty Price and Clint Stanaway who makes his return after covering the World Cup in Russia. We discuss Oliver's journey to senior football (4:00), a turning point in his time at the club (6:00) and discover his interesting living arrangements (11:20). We take questions from the outer including Clayton's controversial tweet to Damien Martyn (16:00), his determination to keep working on his game (19:40) along with a question about Brownlow night that could get him into trouble (21.30).
CLAYTON Oliver deems an early-career drink driving incident a turning point, saying it shifted his outlook on himself as a player.
Speaking on the Inside Melbourne podcast, the midfielder acknowledged the indiscretion, which occurred during the pre-season of his second year, and its impact on his career.
"It was the worst thing that happened to me, but at the same time it was the best thing," Oliver said.
"It gave me a new perspective on things."
Following the incident, in which he was charged but not suspended by the club, Oliver apologised to the entire playing group.
A situation the emerging talent didn't enjoy, Oliver's mindset switched soon after.
"It was pretty embarrassing at the time," Oliver said.
"I knew how to play footy on the field but it's what you do off the field that probably counts the most and gets you ready for the games on the weekend.
"I didn't want to ever be in that spot again."
Taking immediate responsibility for his actions, Oliver said it was the support of coach Simon Goodwin and general manager of football operations Josh Mahoney that allowed him to move on.
"They backed me in and gave me a bit of confidence," Oliver said.
"I just started listening and doing everything they were telling me to do."
And in mimicking teammate Billy Stretch's actions, he soon found his way.
"I just did what he did for the whole pre-season – he was the most professional around the club," Oliver said.