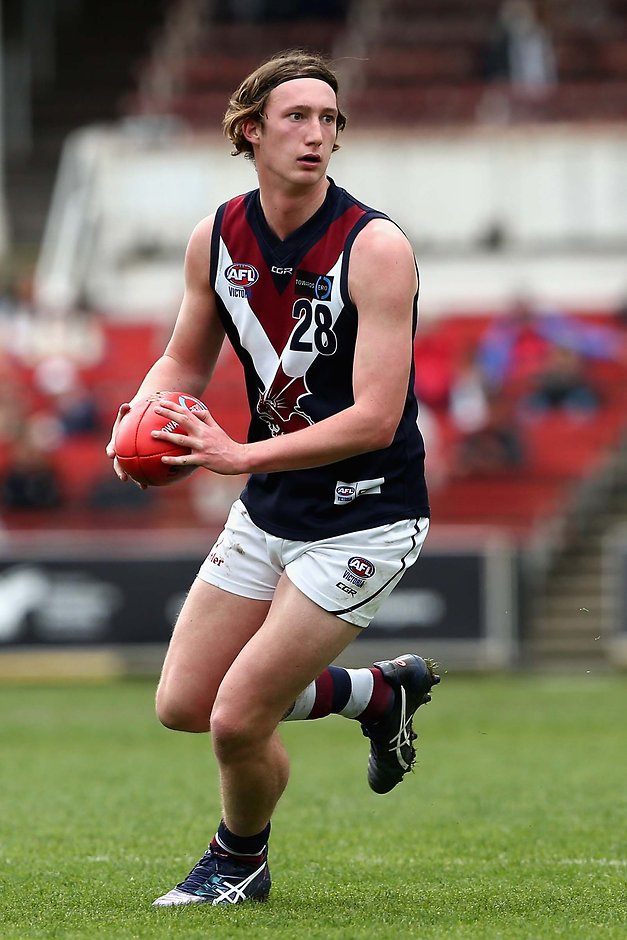 Selection No.8: Lachlan Filipovic
A 200cm ruckman, Filipovic has only been playing football for two to three years, after coming from a basketball/soccer background. He is the son of Nick Filipovic, who was the captain of Melbourne Knights in soccer. Filipovic played for Sandringham Dragons/Vic Metro this year and was strong in the ruck contest. He also followed up with strong work around the ground. A strong tackler, he also has a good work rate. He is a smart kid who has made good progress in recent times.
What Melbourne national recruiting manager Jason Taylor says ...
"He's a young ruckman from the Sandringham Dragons. He comes from a soccer/basketball background. He's only really played 40-odd games of footy, but he's showed some really rapid improvement throughout the year. He comes with good character and good attitude and our very own Maxy Gawn has done a fair bit of work with him throughout the year with the Sandringham Dragons and speaks highly of his improvement and his competitive nature. He fills a need and we went into the rookie draft looking at a needs basis and also players we think are capable of making the step. Our first selection was Lachlan as a ruck. It gives us some depth in that area."