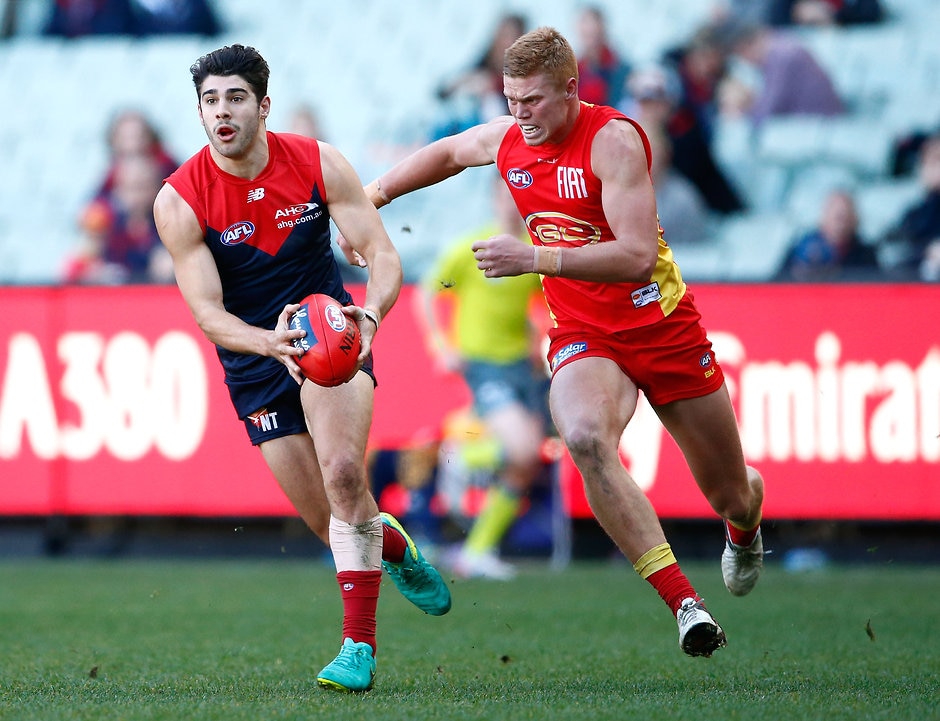 I played 20 games in a season and I've never done that in a footy career before, even in juniors, so I was just happy to get some continuity in my football
Christian Petracca
YOUNGSTER Christian Petracca says the demands of his first AFL season, after he missed 2015 with a knee injury, were more challenging than expected.
Petracca said playing nearly all season, after being sidelined for roughly 12 months, was a rewarding, yet tough experience.
"I played 20 games in a season and I've never done that in a footy career before, even in juniors, so I was just happy to get some continuity in my football," he told Melbourne TV.
"Team wise to get into double-figure wins for 10 wins was awesome and there were still signs we could've won 13 or 14 games.
"It was just great for the team … and I've created better relationships with teammates."
Petracca conceded he was "pretty cooked" towards the end of the season.
"I just had to tell myself that there were only a few games left," he said.
"You've just got to push yourself mentally and I was a bit more drained physically and I had to tell myself to keep going, as there weren't too many games left.
"If you could do stuff for the team, it'd be a lot better."
Petracca felt his first season was "up and down" as he came to terms with the rigours of the AFL.
"Some days I'd be feeling quite happy and energised and the next week I'd be quite down, but that's the beauty of AFL football – you've just got to ride those speed humps and get on with it," he said.
But the explosive and exciting young forward/midfielder said his side's round 20 win over Hawthorn at the MCG was as good as he's tasted in the game.
"I've never experienced a feeling like that before," he said.
"There were just 22 guys out there playing their role and the crowd was awesome and amazing.
"If we can have some more success like that in the future, I can't wait."