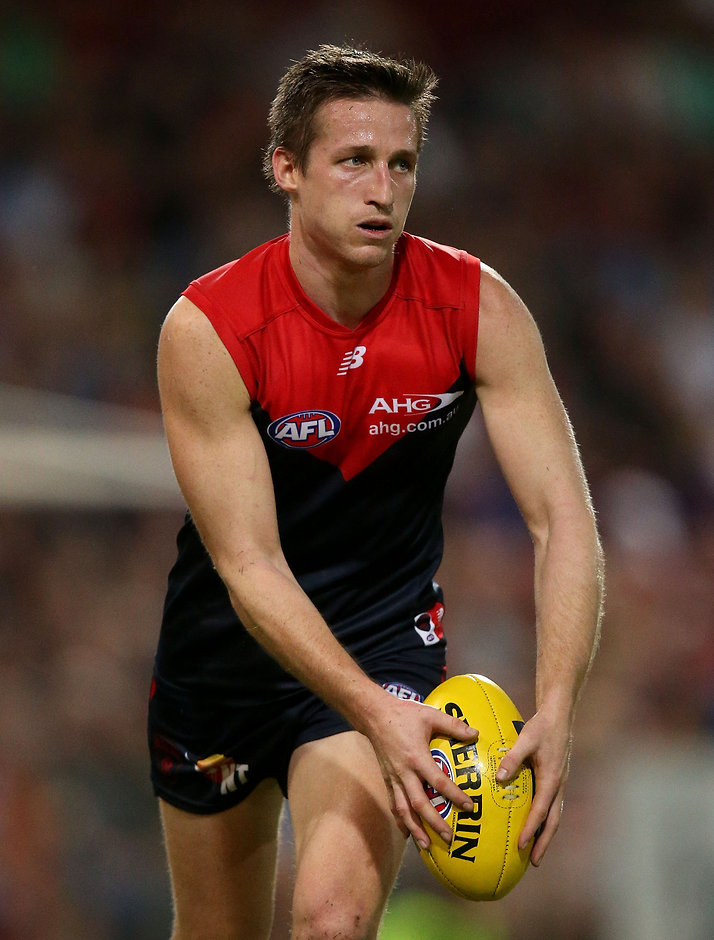 Grimesy's worked his way back in and we were confident he was going to play well and he certainly delivered last week, which was terrific
Paul Roos
PAUL Roos has praised the efforts of Jack Grimes and Mitch White to return to the side and make an impact in their first AFL appearances last round.
In his 99th AFL game, Grimes had 32 disposals (one shy of a personal-best) in Melbourne's 32-point win over Fremantle at TIO Stadium last Saturday night.
White, playing just his second AFL match, after debuting in the final round of the home and away season last year, against Greater Western Sydney at Etihad Stadium, impressed with 20 touches.
Roos praised the efforts of Casey coach Justin Plapp and Melbourne development coaches Dan McPherson and Brett Allison in building the squad's depth, and assisting players with their game.
"It's a great effort [from those two players]. It's a credit to Plappy, Frosty (Daniel McPherson) and Fruity (Brett Allison), who are doing a terrific job with the VFL team. What we're seeing this year is that most of the guys that are coming into the team are really well prepared when they come in," he said on Roos' Views.
"Mitch White, it was only his second game and he played one last year and he had to work his way back into the team, and Jack Grimes has certainly done the same thing.
"That's part of us trying to be a good footy club and the VFL team is vitally, vitally important. We stress that to them again yesterday that their performances are important and we're watching them all of the time. They had a good training session last Saturday and for us to be a good football club we need all parts of our organisation working really well.
"Grimesy's worked his way back in and we were confident he was going to play well and he certainly delivered last week, which was terrific."
Meanwhile, Roos said he would only get involved in post-season recruiting activities if needed.
"If I'm asked to have some input [I will]. I've been sitting in on a little bit of list management, but I'm really mindful that it becomes Simon's (Goodwin) team," he said.
"Todd [Viney] and Jason [Taylor] have worked really well with me over the years and that'll continue with Simon as well.
"It's a collective decision, but certainly I'll take more of a backward step and if someone asks for my opinion, I'm happy to give it. If not, it's part of the transition into a new coach and I'm sure Simon's well equipped to take that over, because he's got some great support with Josh Mahoney, Jason and Todd."