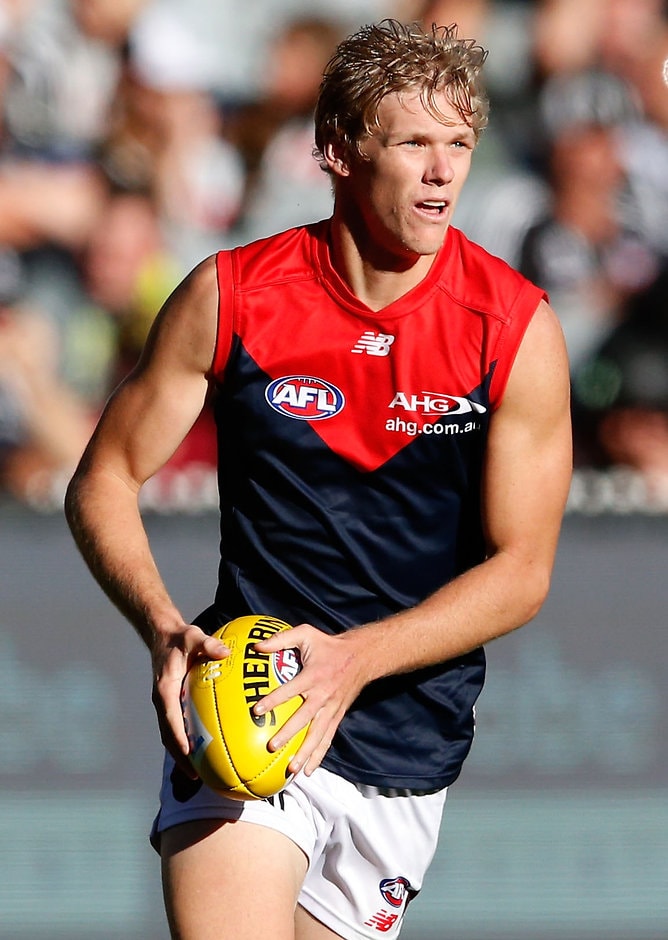 Cam Pedersen will come back through the VFL and they've got a bye [this weekend], so he won't play, but Josh Wagner's a big chance of playing in the AFL
Dave Misson
JOSH Wagner will face a fitness test in the lead-up to Saturday night's clash against Fremantle at TIO Stadium, but is a good chance to return from a knee injury.
The defender missed last round, but elite performance manager Dave Misson was optimistic the rookie would play in Darwin. Key forward Cam Pedersen (shoulder) is also likely to be available, but given he has missed the past three weeks is unlikely to return to the AFL this weekend.
"Josh Wagner and Cam Pedersen are both pretty strong considerations this week," he told Melbourne TV.
"Cam Pedersen will come back through the VFL and they've got a bye [this weekend], so he won't play, but Josh Wagner's a big chance of playing in the AFL."
Misson said the club was in reasonable shape with its injuries, although Heritier Lumumba (concussion) was back on the list.
"Fortunately we didn't have too much coming out of AFL or the VFL on the weekend," he said.
"Probably the main one was Heritier Lumumba, who had another head knock. He's a lot better today (Tuesday) and he's in the hands of our doctors in regards to his return to play.
"Fortunately for him, Casey has a bye this weekend, so it gives him a little bit of extra time.
"We're hoping 'H' will be in the club on Thursday and doing a bit, and then moving towards getting back to some full training and playing pretty soon."
Misson said three players were set to play the week after this weekend's VFL bye.
"JKH (Jay Kennedy-Harris), [Christian] Salem and Joel Smith have all been doing some really good work in rehab and are two weeks away from coming back to play," he said.
Youngster Mitch King is continuing his rehab from a season-ending knee injury.
"He's starting to get stuck into some really good stuff in the gym and is doing a bit of movement work, and [we're] moving towards him starting to run, probably in a month or so."
Melbourne injury list: round 16
Jay Kennedy-Harris (hamstring) – 2 weeks
Mitch King (knee) – season
Heritier Lumumba (concussion) – test
Cameron Pedersen (shoulder) – test
Christian Salem (illness) – 2 weeks
Joel Smith (groin) – 2 weeks
Josh Wagner (knee) – test