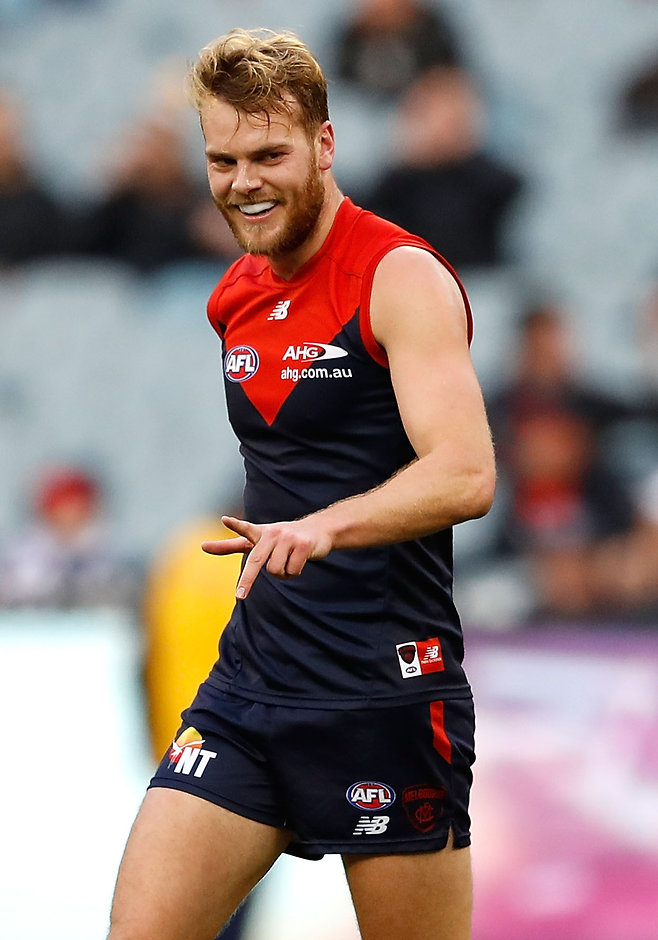 Yes, certainly [I see my future at Melbourne]
Jack Watts
FORWARD Jack Watts says he wants to remain at Melbourne and says a new contract for 2017 and beyond is not too far ahead.
Watts, who is arguably having his best AFL season, had no hesitation when asked if he wanted to remain in the red and blue colours from next season.
"Yes, certainly [I see my future at Melbourne]," he said.
"Yes, definitely, I've said that all along.
"Just with how the club's going at the moment and the people we've got in place and the young players we've got coming through – it's a pretty bright future at Melbourne."
Watts said the main reason why a new deal had yet to be locked in was due to his manager being away.
"My manager is actually overseas at the moment, living the celebrity lifestyle, so that's probably one reason [why I haven't signed my contract yet]," he said.
"I think it's not too far away."