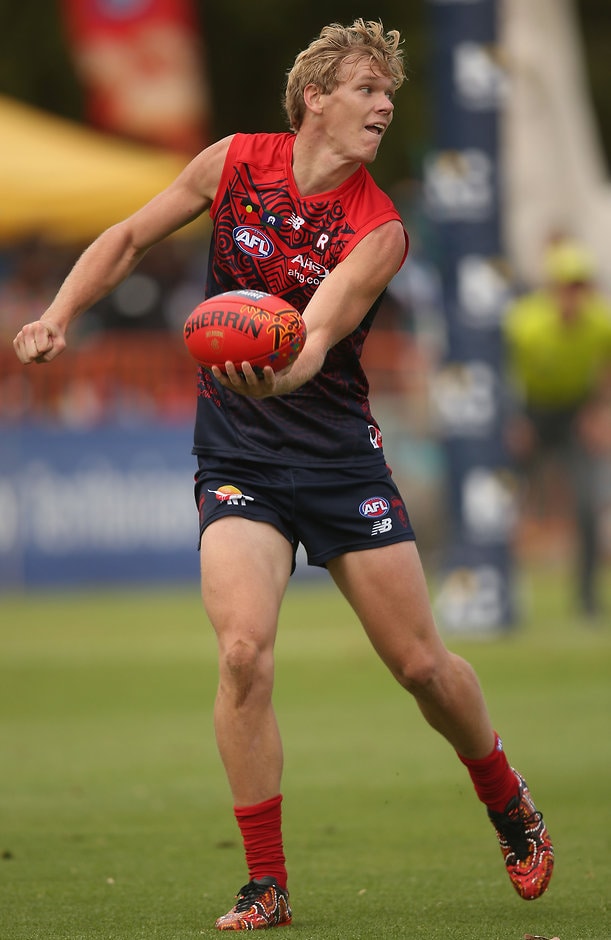 Cam Pedersen has a shoulder and Josh Wagner has a knee [injury]. Hopefully they're both one-week [injuries], so we're looking for them to play next week
Dave Misson
ELITE performance manager Dave Misson is hopeful rookie Josh Wagner will miss just one match with a knee injury.
Wagner will miss his first match since making his AFL debut in round three against North Melbourne at Blundstone Arena.
Misson said key forward Cam Pedersen was also another week away, due to a shoulder injury.
"Cam Pedersen has a shoulder and Josh Wagner has a knee [injury]. Hopefully they're both one-week [injuries], so we're looking for them to play next week," he told Melbourne TV.
But half-back Christian Salem remains another few weeks away due to illness.
"Christian Salem will probably be three weeks. He's got the all-clear from the doctor and he's back in full training now," Misson said.
Speedster Jay Kennedy-Harris and rookie Joel Smith are getting closer to a return.
"Jay Kennedy-Harris will probably be a week after that with his hamstring," Misson said.
"Joel Smith, with his groin injury, we're hoping for him to play after the bye."
Misson said first-year ruckman Mitch King (knee) was working hard in his recovery.
"Mitch King is out for the season and Mitch is going really well in rehab and is doing a lot of work in the gym and is putting on some weight."
Melbourne injury list: round 15
Jay Kennedy-Harris (hamstring) – 2-3 weeks
Mitch King (knee) – season
Cameron Pedersen (shoulder) – 1 week
Christian Salem (illness) – 3-4 weeks
Joel Smith (groin) – 1 week
Josh Wagner (knee) – 1 week