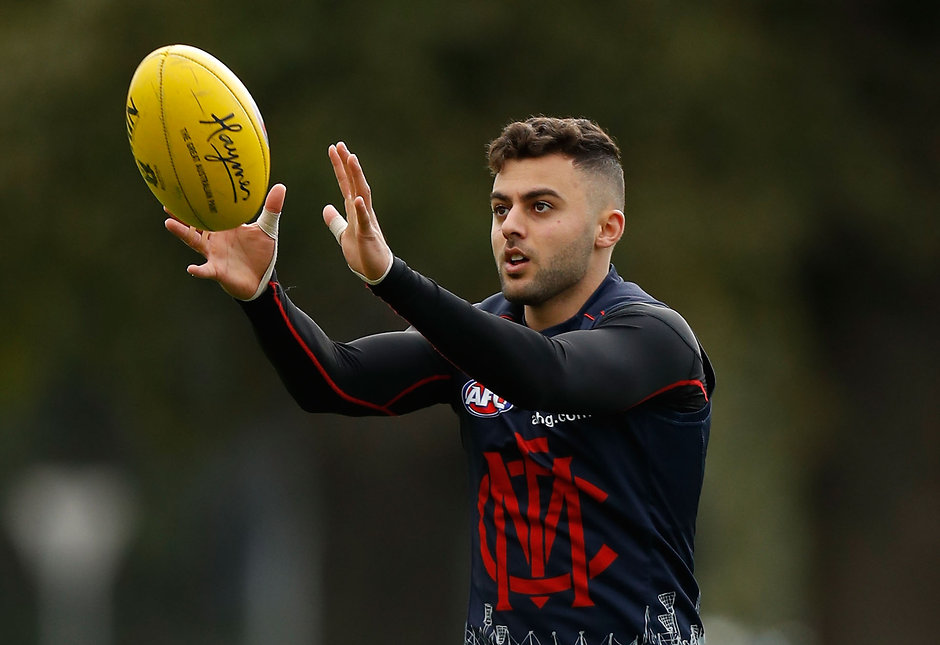 A TIMEFRAME hasn't been placed on Christian Salem's return, after a recurrence of a medical issue.
Coach Paul Roos said the club was monitoring Salem and was not prepared to put an exact date on when he will play next.
"No [we're not putting a timeframe on his return], not at this stage," he said.
"It's just a matter of getting it under control initially and then the next stage, as I believe, is getting him on some medication, which he was on, when he trained two years ago.
"I don't think it's going to be a long term thing, but I don't really know."
Salem played for Casey in its win over the Box Hill Hawks last weekend, notching up 28 disposals, having played every match for Melbourne this season, except its round seven win over the Gold Coast Suns, when he missed with concussion.
But Roos said Salem's health was the main priority and his return would be "guided by the doctors".
"I think they're getting blood tests every second day and it's a matter of getting it under control," he said.
"Last time, he was on medication, so we're hoping he's not going to be out for too long.
"It's a 100 per cent medical call at the moment and we'll just wait and see how that goes."