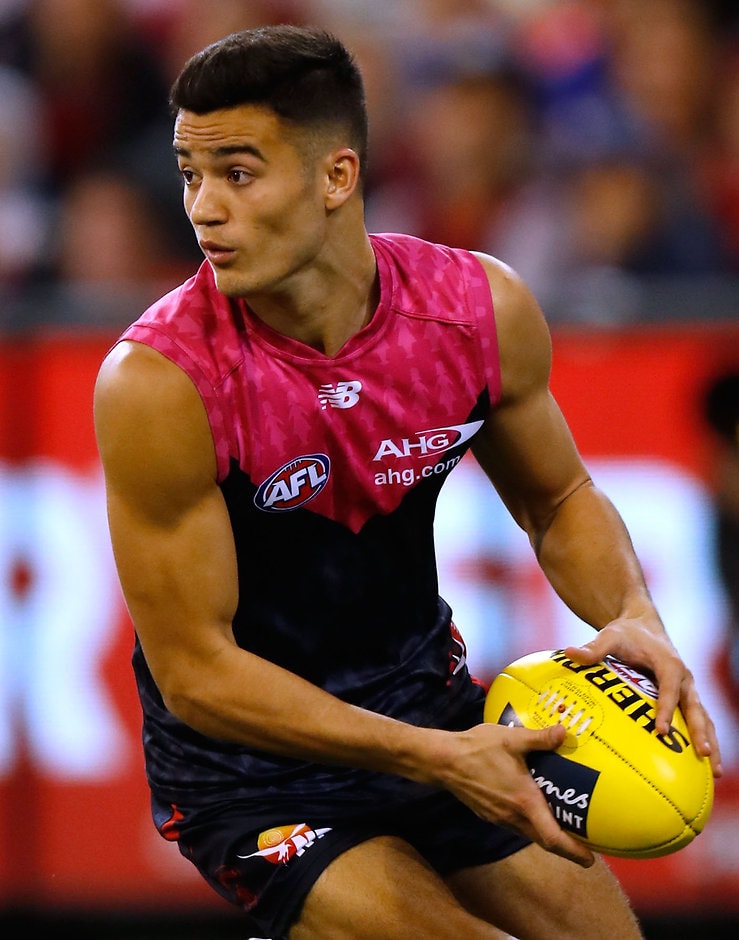 BILLY Stretch has played down his career-best 31-disposal performance against the Brisbane Lions at the MCG on Sunday, but says he's building in confidence each game he plays.
Stretch, whose 25 touches against the Western Bulldogs at the MCG last round was his previous best, said he was determined to keep building his game every week.
"It certainly does give you confidence [playing like that] … but it's a challenge for us young kids because we really need to be able to back those performances up and build consistency in my game," he told Melbourne TV after his side's 63-point win.
"As a young kid, you go up and down in phases, but the good players stand up and back up consistently.
"I'm just looking forward to getting back on the track this week and building on my game."
Stretch said he had been working hard on his craft with manager of development Brendan McCartney.
"It was nice to get on the end of it a little bit, but as a collective we got back to the brand we wanted to play and it all fell from there," he said.
"It was about getting back to that contested footy. If we won the contest, we would be able to take that into uncontested chains, so it was good to be involved.
"I've been working hard on my game with Macca and the development coaches. I know I've got so much more I can build on and I'm looking forward to just keep working on my game and taking steps forward."
Stretch said he was rapt to have good mate Alex Neal-Bullen back in the side and playing his first match for the season.
"He was fantastic. He's been knocking the door down for a few weeks now, and he slotted in beautifully today," he said.
"He comes in and plays his role, cracks in, and puts his head over it and that is what we expect of him, so he was fantastic.
"It was great to be wearing the jumper with him."
Looking ahead to next Saturday's clash against Port Adelaide at TIO Traeger Park, Stretch said it was another great opportunity for Melbourne.
"Yes it will be great," he said.
"It's a different climate up there, so we will head up Thursday and spend an extra day up there to adjust to the conditions.
"I'm looking forward to the challenge – Port can play some really good footy and we will be preparing for their best."